Sony TV's Now Sold At Big W As Retailer Delivers More Growth Online Up 177%
Big W Who is set to start selling Sony TV's and more branded consumer electronic goods, has delivered comparable sales growth of 2.2% and 177% increase in online sales.
The retailers who has undergone a massive makeover during the past 18 months is moving to ranging brands such as Polaroid, FitBit. Apple, Philips Cygnett, JBL and shortly Sony TV's in an effort to attract consumers back to the big value store.
In most cases the pricing on these branded goods is cheaper than at a Harvey Norman or even Amazon.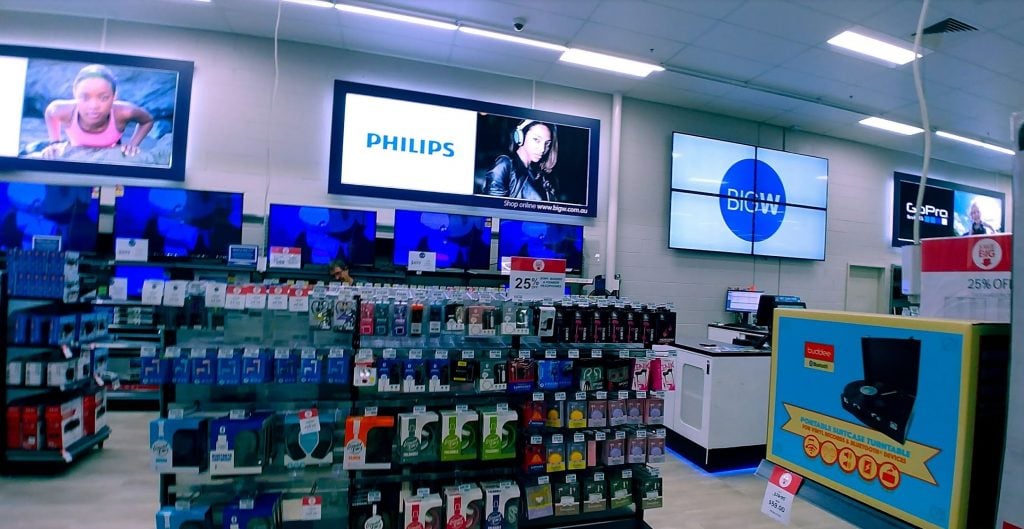 In a statement today, the Company said that all of their key customer metrics measured by BIG W showed improvements or were stable in the past quarter.
Arch rivals Target and K Mart which are owned by Wesfarmers have stopped issuing quarterly results for the two retail group with insiders tipping further downturns at Target.
Total sales at Big W increased by 1.3% to $902 million with comparable sales growth of 2.2%.
Leisure and Kids were the best performing categories with both benefitting from strong growth in online (particularly Pick up) and a successful Toy Sale campaign the Company said.
In the AV and IT categories Big W management have merged buying to be under the control of one buyer Taren Singh this has led to an expansion of CE products ranged in stores.
The Company said that sales of summer lines, including apparel, have been below expectations due to the slow start to the spring/summer selling period.
Sales growth was supported by item growth of 6.0% in the quarter driven by a 4.1% increase in items per basket.
However, items per basket included the sale of reusable shopping bags. Excluding reusable bags, comparable items per
basket increased by 0.5%.
Online sales grew by 177% in the quarter due to the popularity of Pick up. Online sales were also supported by an increase in the number products available online, as well as continuous improvements to the website to upgrade the
search experience for customers.
The BIG W store network size remained unchanged at 183 in the quarter.