SHARP Showcase 4K Smart Boards With Android PC
SHARP has launched a new range of smart interactive displays which provides an intuitive "pen-on-paper" user experience, with the accuracy of the smooth InGlass touch technology.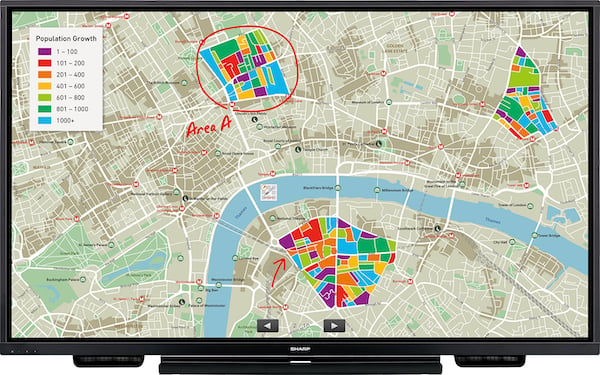 Implemented in the new PN-TH1 BIG PAD is an integrated Android PC with whiteboard and wireless functionality to help enhance a user's productivity and collaboration in many different situations.
It is also equipped with a 3840×2160 Ultra High Definition (UHD) 4K resolution touchscreen display, which is optimised for 4K reading.
According to SHARP, the "superb contrast and image definition allows even the minutest details in presentation, documents and diagrams to be viewed with great visual clarity".
The new range provides "effortless control" with its gesture support for smooth pinching, zooming and rotating, while its 20-point multi-touch capability allows a number of people to use the screen at the same time.
The BIG PAD range is also designed to provide "exceptional flexibility and freedom of use to meet the demands of even the most challenging corporate environments".
A user can also utilise the Mini-OPS slot to instantly extend the BIG PAD's functionality with hardware add-ons and solutions.
The new range is available in a range of large format displays, with a choice of 85", 75" and 65" screen sizes to suit almost any office environment, boardroom or meeting room.
Pricing is currently on a per customer basis, so contact SHARP on 1300 552 552 for further details on this front.