Philips OLED TV's With B&W Soundbar Revealed No News Re OZ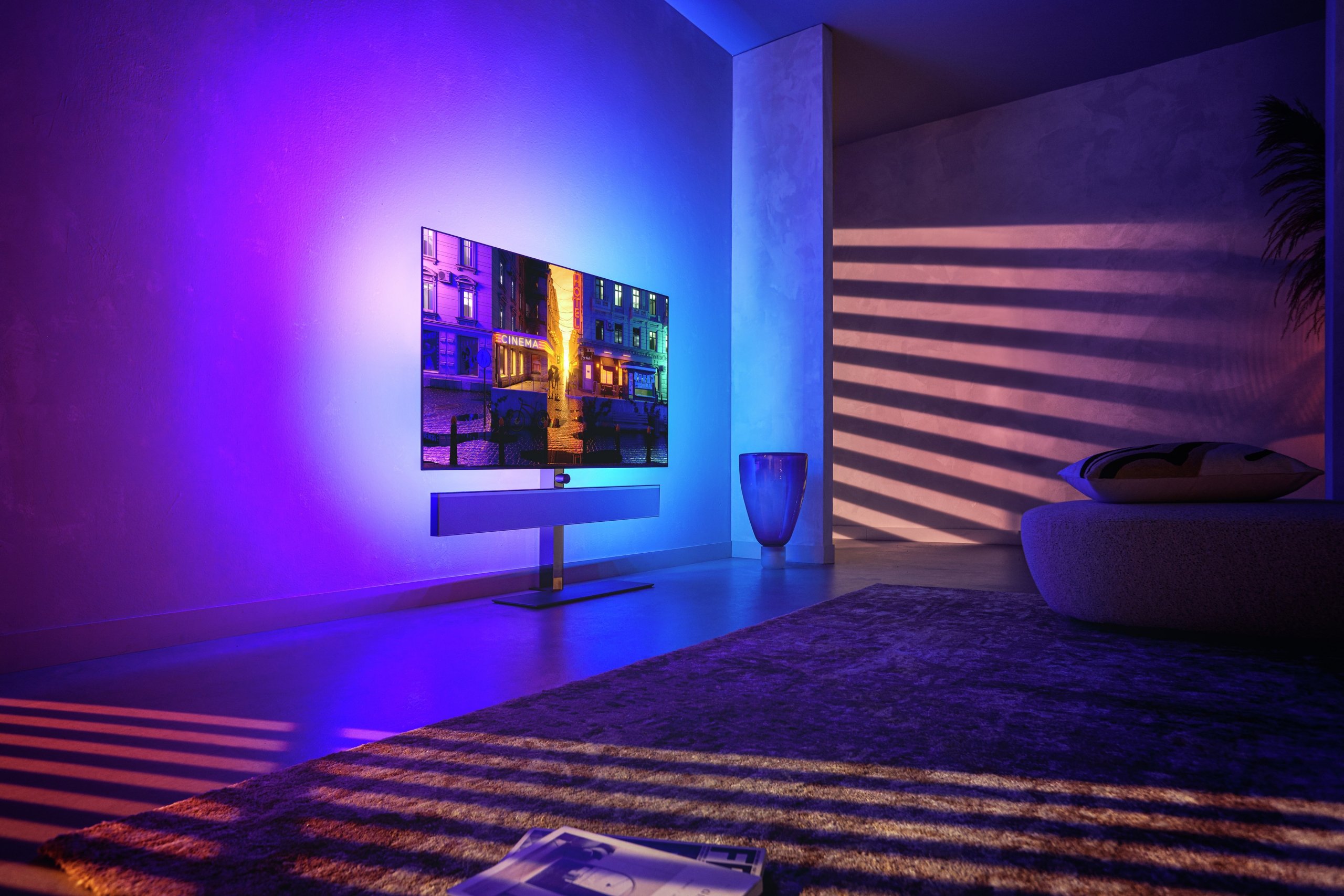 Global distributor TP Vision have been telling ChannelNews for 18 months that they are set to launch a premium TV range in Australia but to date none of their premium models have been picked up by retailers.
Now the Company has teamed up with the Sound United owned Bowers & Wilkins to launch a 2021 premium TV range that deliver 20% better OLED brightness than an LG OLED TV and has a new B&W soundbar and optional subwoofer.
The global distributor of Philips TV's chose the legendary Abbey Road Studios in London to reveal their new TV's and new Fidelio headphones with questions being raised as to what the Company is hoping to achieve for the brand in Australia after they set up a local subsidiary in late 2019 that appears to have struggled to get mainstream traction with major retailers.
In Europe the Philips premium TV range competes head on with Samsung and LG and the popular Loewe TV range.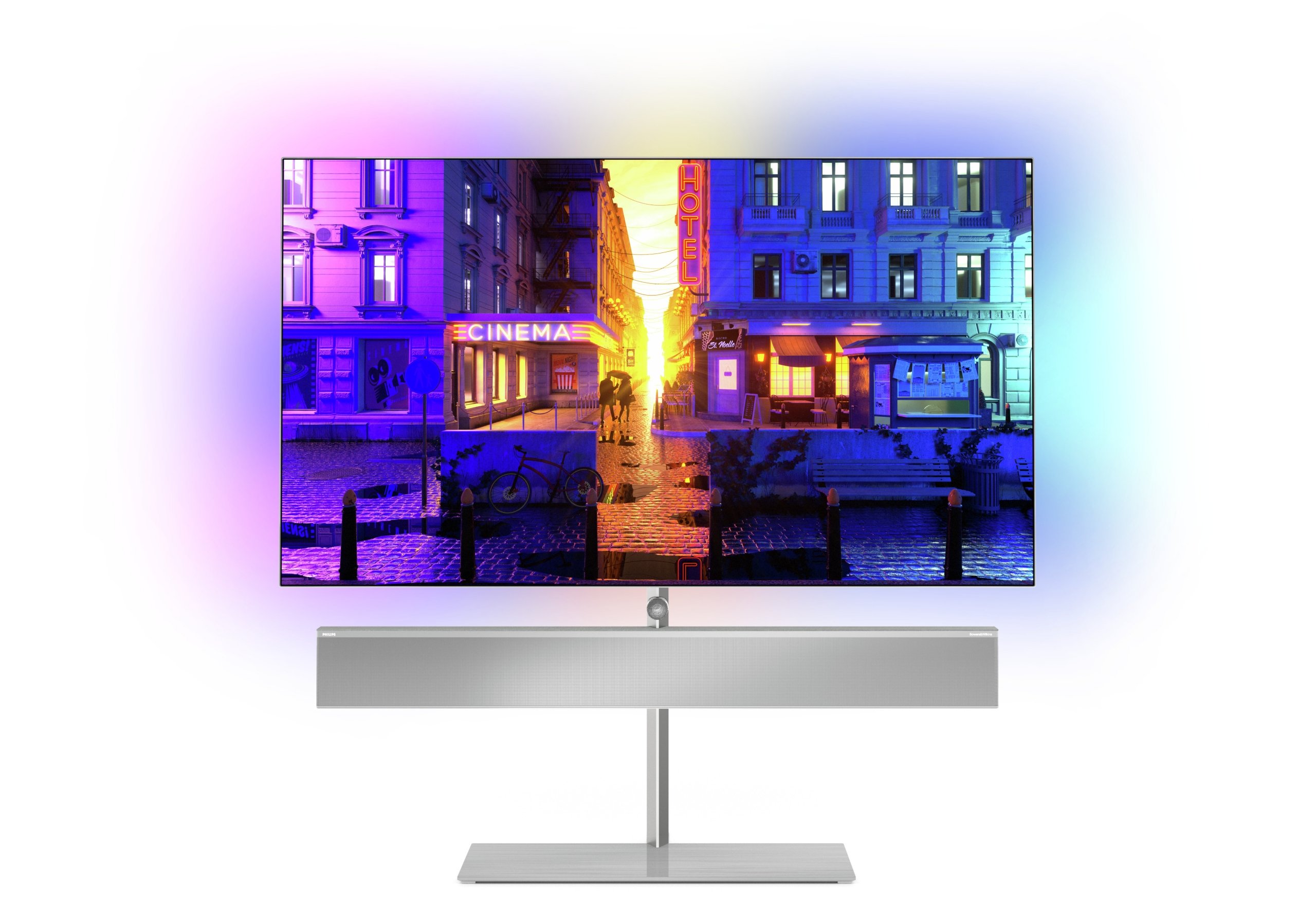 The new Philips TVs include the OLED+936 and OLED+986.
Both feature the new 'Evo' OLED panel, which delivers around a 20% brightness increase over previous OLED panels.
Both get Philips' latest 5th generation P5 AI Intelligent Dual Picture Engine video processing, and both can support playback of all the major HDR formats, including HDR10, HDR10+, HLG and Dolby Vision.
Both of the new Philips TV's feature full support for HDMI 2.1 gaming graphics that deliver 4K/120Hz playback and variable refresh rates in the AMD Freesync, Nvidia G-Sync and with standard HDMI.
One of the real standout features is the external speakers which have been designed in collaboration with acclaimed British Hi-Fi brand, Bowers & Wilkins.
The 65-inch Philips OLED+986 will have four-sided Ambilight, "20% more peak brightness" and a significantly improved 3.0-channel Bowers & Wilkins soundbar, owners can also add a Bowers & Wilkins sub-woofer.
The introduction of HDR10+ Adaptive is a first for a Philips TV.
This technology optimises the picture based on the lighting conditions in a room.

The Dolby Atmos-capable TV also incorporates, B&W's proprietary Tweeter-on-Top driver (poking out of the soundbar), which, according to B&W, ensures more of the signal reaches the listener directly.
This claim the experts will deliver superior dialogue.
TV Vision has also upgraded the processor in the new Philips TVs with the introduction of a new twin-chip P5 Intelligent Dual Picture Engine that delivers "better sharpness, more accurate colours and skin tones and better contrast".
The 65-inch OLED+986 joins the OLED+936, which is available in 48-, 55- and 65-inches.
Both models feature LG's top Evo OLED panel but differ in terms of form factor and their built-in soundbars.
Both feature Android 10, Chromecast, Filmmaker Mode and AV1 video decoding.