Nintendo Said To Be Eyeing Mini-NES Follow-Up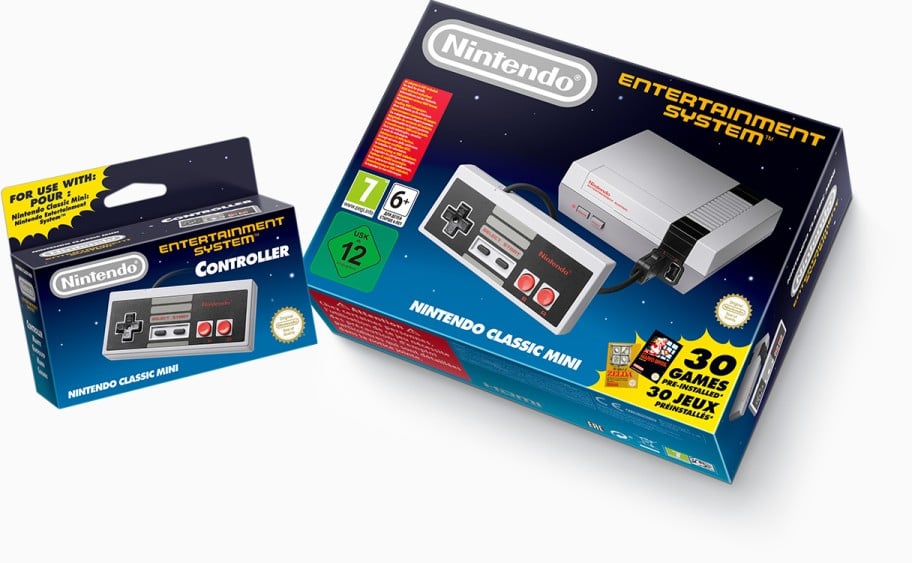 Reports out of gaming news outlet Eurogamer have suggested that Nintendo will look ton follow-up last year's NES Mini with a similar miniature retro console, this time for their SNES.
Sources speaking to Eurogamer say that "Nintendo's plans for SNES mini are also a major reason why last year's NES mini did not see a reprieve from discontinuation, Eurogamer understands, despite the latter's continued popularity and sell-out status."
They say "The SNES mini (or, to continue Nintendo's official branding, likely the Nintendo Classic Mini: Super Nintendo Entertainment System) is currently scheduled to launch in time for Christmas this year. Development of the device is already under way,"
Nintendo announced a discontinuation of NES Mini earlier this month, with a spokesperson telling IGN that "Throughout April, NOA territories will receive the last shipments of Nintendo Entertainment System: NES Classic Edition systems for this year. We encourage anyone interested in obtaining this system to check with retail outlets regarding availability. We understand that it has been difficult for many consumers to find a system, and for that we apologize."
"We have paid close attention to consumer feedback, and we greatly appreciate the incredible level of consumer interest and support for this product," the spokesperson said.
Nintendo's NES Mini proved an unexpected success for the company last year. Initially-billed as a small-time novelty item, demand quickly outstripped supply for the miniature home console with batches often selling out online within minutes or seconds of going on sale.
Within it's first month on sale, Nintendo reportedly sold over 200,000 NES Mini units in the US alone.