EXCLUSIVE: New $99 Foxtel Puck Coming Next Week, Stan But, No Netflix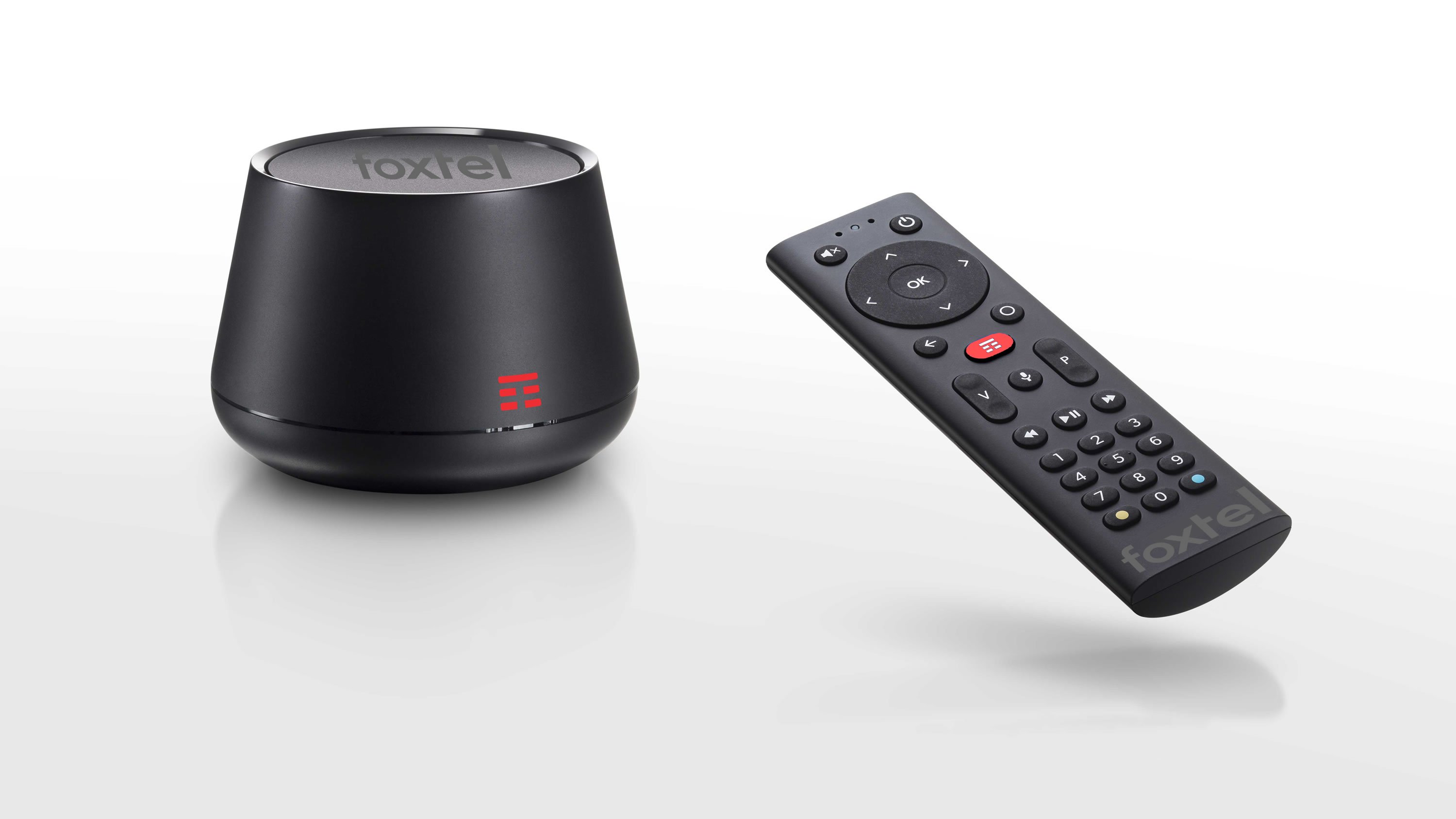 Foxtel is set to launch their new $99 Puck streaming box next week.
The device which has Stan but no Netflix content after Foxtel refused to include a Netflix button on the remote and app is designed to give consumers access to Foxtel basic services.
ChannelNews understands that the 4K device which is made by Technicolour will only be available to purchase via the Foxtel Now web site.
Retailers such as JB Hi Fi, The Good Guys and Harvey Norman who currently sell access to the iQ3 box will not get the box due to "slim margins" according to one insider.
Technicolour claim that the box will deliver advanced services such as HEVC, Ultra HD 4K, multi-screen, or wireless video streaming.
The device will also offer immediate access to the Foxtel Now platform, as well as access to the Google Play store and YouTube.
Currently Foxtel is working with a major set top box supplier to deliver a new iQ4 box in 2018.
The new Foxtel Puck will deliver premium 4K Ultra HD Over-The-Top and linear TV services as well as Android TV capability.
It supports Ultra HD broadcast services with up to 3840×2160 video resolutions.
All content can be decoded at up to 60 frames per second (fps) for a smoother and more realistic reproduction of movement.
Technicolour claim that the dual band, IEEE 802.11ac 2×2 wireless technology, in the device provides end-users the freedom to place their TVs and video devices almost anywhere in the home.
The platform benefits from a powerful quad core processor that is ideal for high CPU demanding services such as gaming.
Features
Out of the box industrial design
Android TV certified
OTT and Live TV services with optional Broadcast TV services
4K Ultra HD: HEVC/VP9 Ultra HD 2160p/60 video
Wireless Connectivity: Dual band IEEE 802.11n 2.4 GHz (2×2) and IEEE 802.11ac 5 GHz (2×2) interfaces
Media sharing functions using a USB 3.0 port for plugging of HDD
Enhanced user experience with 3D graphics
Future-proof quad core CPU ready for gaming services
Bluetooth Low Energy remote with voice control
Foxtel is banking on the Puck delivering increased subscriber numbers to the basic system with users then paying additional fees for services such as Fox Sport, movies and premium content.