Lenovo Punts On Google Assist With New Smart Display Offering
Google Assistant is everywhere at CES 2018 in fact they are so visible that it is very hard to walk 100 metres without being hit with someone either demonstrating a product with Google voice activation technology or spruiking the technology.
Over at Lenovo the Chinese Company is showing a Smart Display in 8″ and 10″ models. This is basically a speaker with a screen.
At IFA the devices ran using Alexa from Amazon.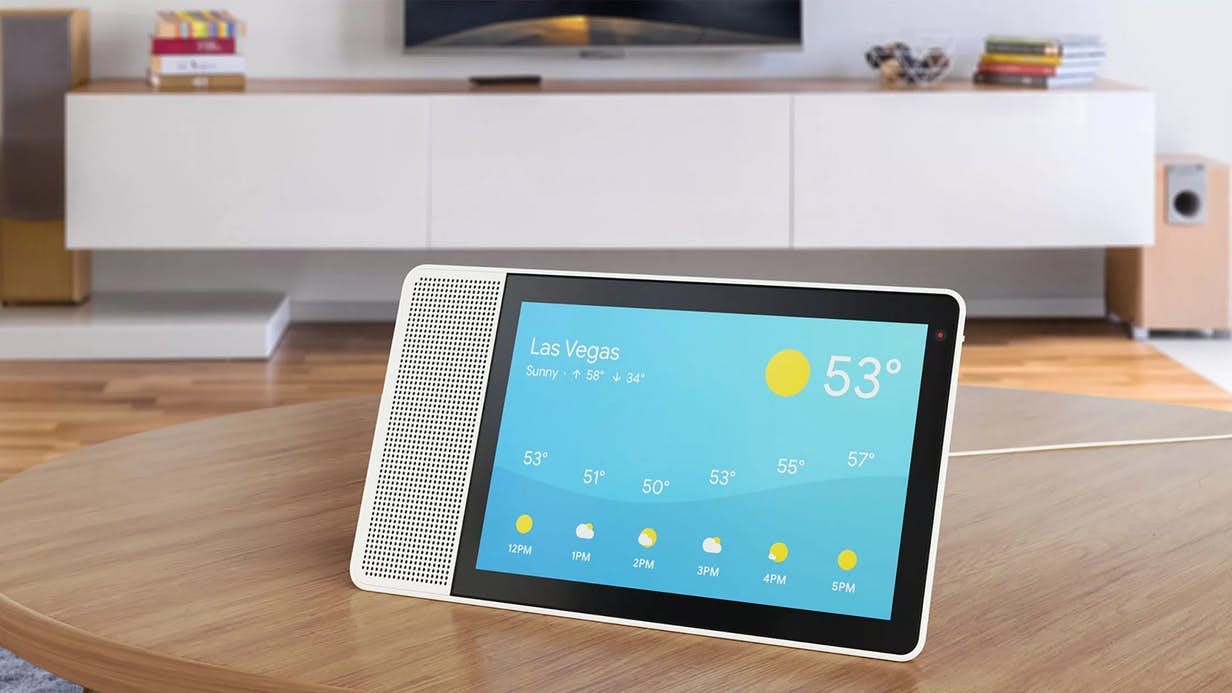 the move has not gone unnoticed with several analysts tipping a surge in demand for Google Assistant.
Lenovo's Smart Display delivers a full HD resolution as well as Wi-Fi and Bluetooth connectivity for getting your other gadgets connected, and the integrated speaker is rated at 10 watts.
It also integrates with Google's Nest devices, as well as a variety of other smart home gear.
Google Maps, Google Duo video calling, and YouTube are some of the use cases mentioned by Lenovo that make use of the display.
"Picture dad in the kitchen making a new dish for a dinner party," suggests Lenovo. "Hands coated in marinade and dinner guests arriving soon, he asks the Google Assistant on his Lenovo Smart Display to show a YouTube video tutorial of the recipe."
The new Lenovo Smart Display is pretty basic white with either a bamboo or soft-touch matte plastic back.
There's a kickstand built into the back that'll let you prop the screen up either horizontally or vertically.
The Lenovo offering is the first of many devices that will come with both Google Assistant and a screen, so you'll be able to see the weather forecasts as well as listen to them, and of course access a host of video content and photos that aren't available when you're using a smart speaker without a display.
At this stage we don't know when it will be launched in Australia.