Jamo Launch New Furniture Looking Soundbars Ahead Of CES
Ahead of CES 2018 the Klipsch Group have announced the release of brand new Jamo sound bars.
The Danish Hi Fi brand whose products are distributed in Australia by Qualifi have launched the
Jamo Studio SB 36 and SB 40 sound bars look like custom furniture which the Company claims are "a decorative alternative to the standard black plastic sound bars on the market"
"They are uniquely tailored to reflect the sophisticated fine lines and textured finishes in traditional and modern homes," said Andre LaRouche, director of product development, integrated systems for the Klipsch Group.
The Jamo Studio sound bars are sheathed in a textured fabric which they claim will fit more with the traditional furniture found in any living environment.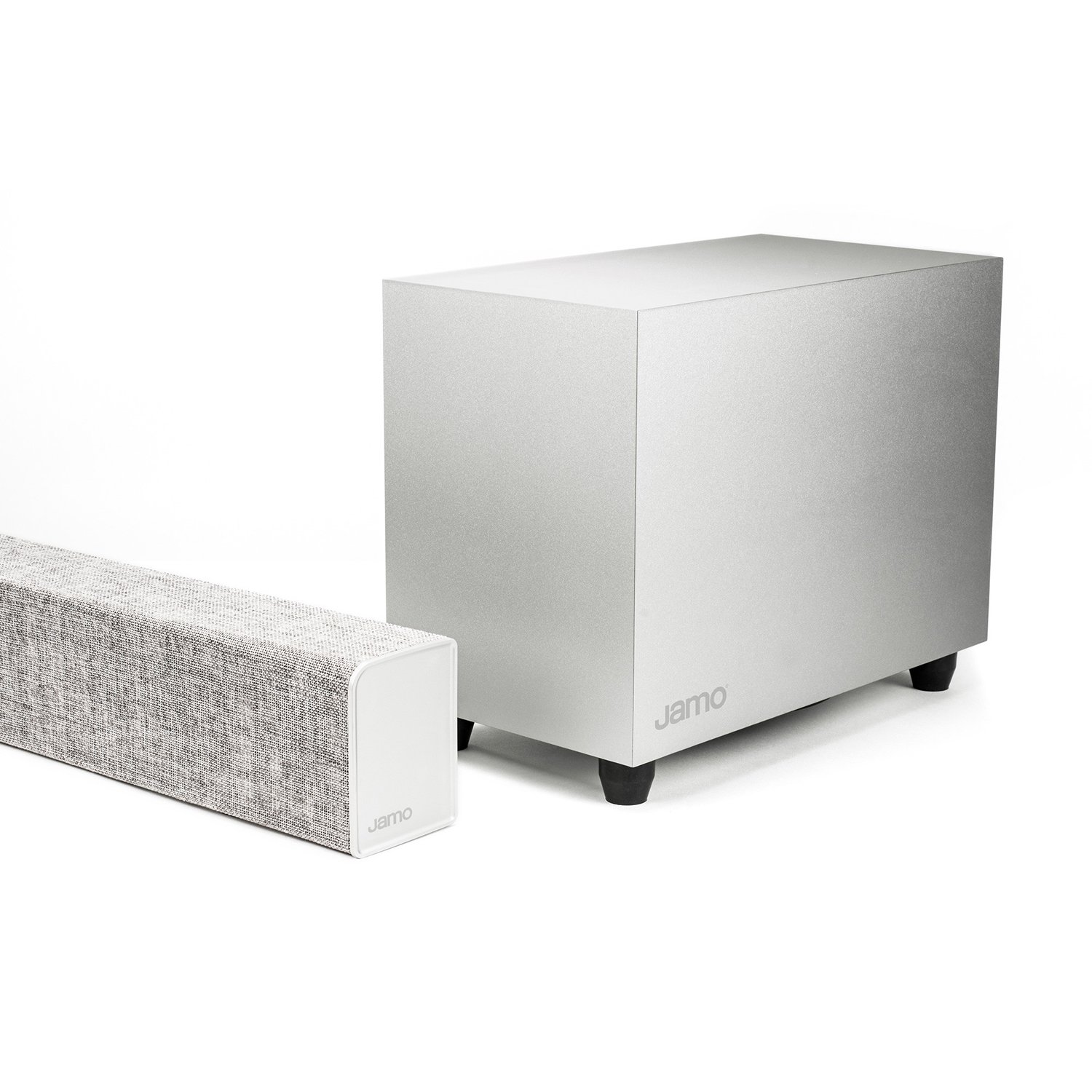 Both models are available in heathered black or light heathered grey finish wrapped in the same unique, woven grey grille cloth as the upcoming passive Jamo Studio speaker series that will be available in the U.S. this winter.
The Jamo Studio SB 36 is a 2.0 sound bar with an integrated subwoofer that comes equipped with Dolby Audio™ decoding and Bluetooth® wireless technology, as well as virtual surround and voice enhancing modes for optimal listening. It measures just 36" long and 2.6" tall, ideal for placement under a TV or wall mounting using the included template.
The Jamo Studio SB 40 is a 2.1, 40" sound bar and 6.5" wireless subwoofer fully loaded with HDMI 2.0 4K video pass through with HDCP 2.2 compatibility, Dolby Audio decoding, Bluetooth® wireless technology. The SB 40 sound bar also features virtual surround, voice enhance and night mode options.