IFA 2016: Samsung Family Hub Smart Refrigerator Launching In Oz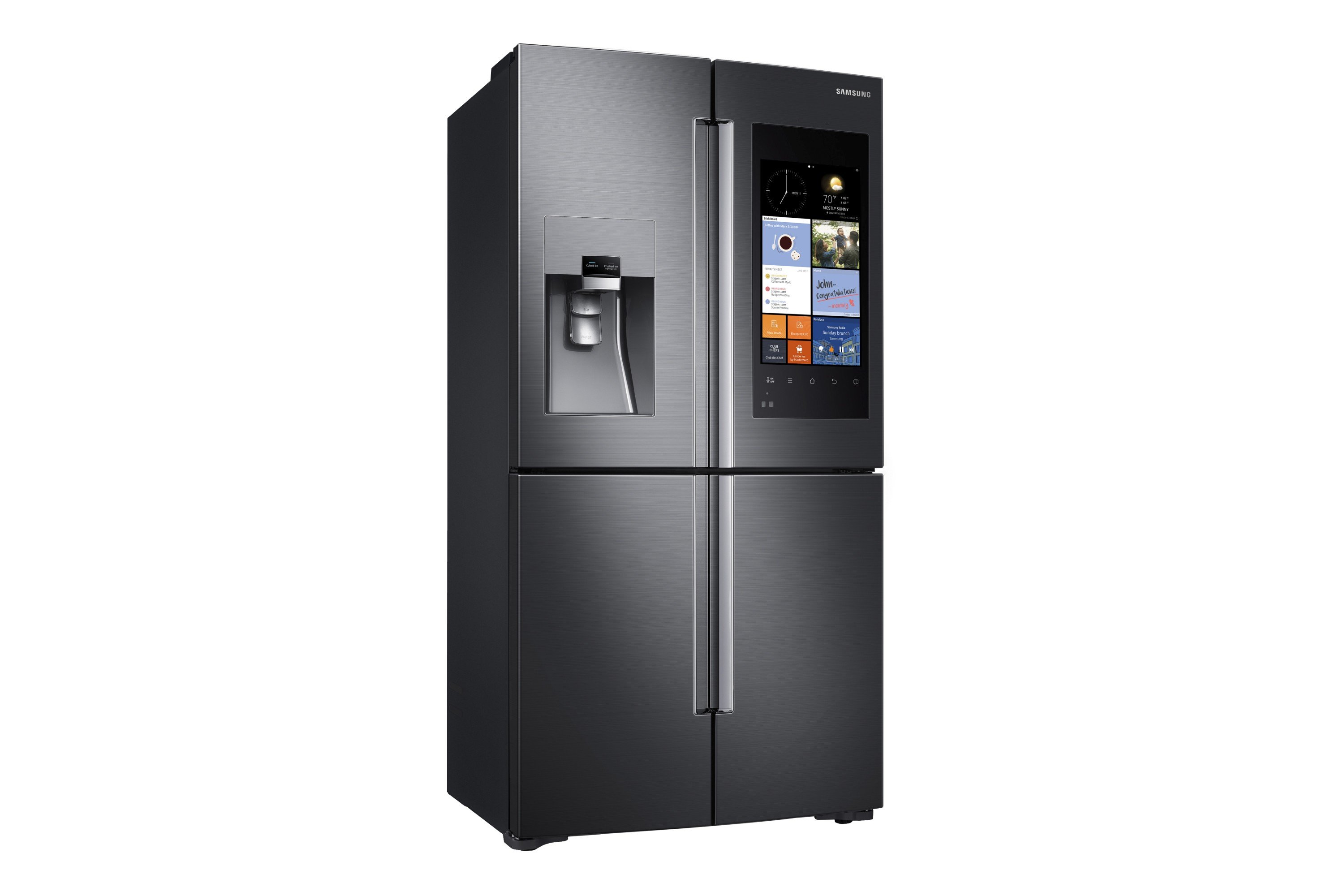 Samsung's Family Hub smart refrigerator, currently being showcased at IFA 2016, will launch in Australia this month.
The Family Hub is decked out with a 21.5" full-HD touchscreen, providing a range of functionality, with an online shopping app allowing for ordering of groceries, paving the way for partnerships with grocery chains.
Samsung states that the touchscreen can serve as an interactive white board for notes, photos, shared calendars and artwork, while content can be uploaded directly via the touchscreen or remotely by mobile phone or tablet.
Meanwhile, for users out and about, the Family Hub's three inner-view cameras take photos that can be accessed via mobile devices, enabling a view of what's inside.
"With the kitchen serving as the centre of the home and a common gathering spot, the Samsung Family Hub refrigerator is perfectly suited to entertain friends and family," Samsung states. "It offers options for TV mirroring and music streaming to play through its built-in speaker.
"The Family Hub is at the core of Samsung's efforts to redefine kitchen experiences. In addition to its role in food preparation and storage, the Family Hub also acts as a hub for family communications, entertainment and smart home services."
The Family Hub is also decked out with Twin Cooling Plus technology, maximising food freshness, and Precise Chef Cooling, keeping temperature fluctuations within plus or minus 0.5 degrees.
"The Samsung Family Hub refrigerator builds on what a traditional kitchen appliance should offer with an additional platform designed to deliver convenience to the way we manage our households," Samsung Australia head of home appliances Mike Lilly commented.
"Not only will it keep our food fresh while looking fantastic, it will give people peace of mind and the power to order food on the spot for delivery direct to their home.
"The Family Hub refrigerator will enable management of schedules, communication between family members, entertainment through screen mirroring and in-built audio, and, through conveniently placed cameras, allow Australians to check what is in their fridge from their connected device, while they are out shopping for groceries."
Samsung has also added to its AddWash washing machine range, showcasing the AddWash Combo, which comes with a dryer, and the AddWash Slim, designed to "fit into a smaller kitchen space without compromising on load size".
Samsung's AddWash does as the name suggests, allowing users to add items to their wash during a washing cycle.
"AddWash launched in Australia earlier this year and has already changed the way many people think about front-load washing machines," Lilly stated.
"The range has been exceptionally well received by Australians, and we are expanding the range to meet demand for size variations, from larger capacity right down to smaller formats for urban apartment living, as well as two washer-dryer combos.
"It's incredibly exciting for Samsung, as the design of this machine was based on conversations we had with Aussies. We have used their feedback and delivered the AddWash to market."