eBay, Microsoft Now Flogging Samsung Gear, Relationship Way Beyond A Fling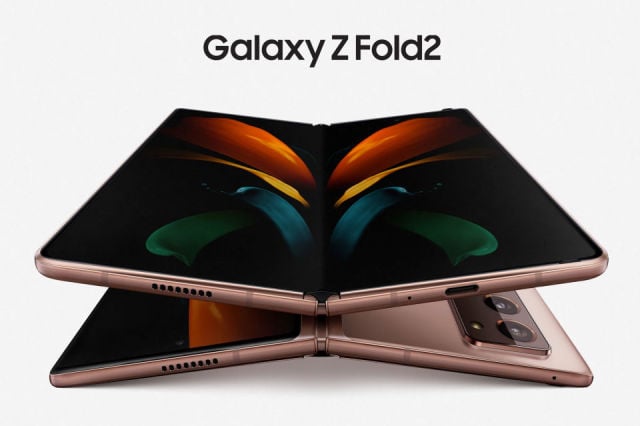 The Samsung-Microsoft alliance appears to be more than apps on devices, with the software giant now flogging Samsung devices via a Microsoft store on eBay; it also appears that Samsung is pushing users of its devices to Microsoft OneDrive storage.
This creates direct competition with Google, the creator of the Android OS powering most Samsung smartphones and tablets.
Investigations reveal that on eBay, Microsoft is selling a swathe of Samsung products including the S20 and Note20 range of premium smartphones; the last two generations of Galaxy Watch; and several true wireless Galaxy Buds earbuds in a variety of colours. Most are being sold at retail price, with sale discounts on several items including the 512GB 5G Grey Samsung Galaxy S20+ smartphone and the Samsung Galaxy Buds+ Black earbuds.
The move has seen Microsoft using eBay to openly flog Samsung gear while in their own Microsoft Store the big software Company is ranging Samsung PC's tablets and smartphones.
In another development Samsung smartphone customers in Australia have also been sent an alert indicating that certain Samsung Cloud services will not be available from 30th of July 2021.
Gallery sync and drive storage for Samsung 'My Files' will no longer be supported by Samsung Cloud, and all data will be deleted. Instead, these features will in the future be supported by Microsoft OneDrive.
Samsung claims that to minimise any inconveniences there might be, "we offer you a way to migrate your existing Gallery Sync and/or Drive data to OneDrive conveniently and continue with your service experience, or alternatively, to download your data to your mobile device and/or PC.
"Please note, if you migrate or download your data, these features may end and your data may be deleted prematurely even before the official end date," the company said.
Samsung will support backing up/syncing and restoring other data (such as Contacts, Calendar, and Notes).