Vinyl And Streaming Sales Go Through The Roof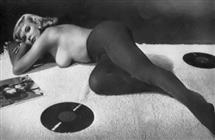 Both streaming and vinyl sales were the music industry's growth categories in the first half, in both Australia and the USA, while sales of CDs and music downloads were down, Nielsen Music found. 




A major contributor in Australia was the launch of Netflix, Sam and the expansion of Presto coupled with new high res audio streaming from Deezer which is available on the Sonos wireless audio system.




Several distributors are working with retailers to release new turntable products as stores like JB Hi Fi report that sales of vinyl music has risen over 42%.




The number of on-demand audio-only music streams rose 74.2 percent and the number of music videos streamed rose 109.2 percent to 76.6 million. 




Combined streaming growth hit 92.4 percent Nielsen said. S




In the USA sales of downloaded tracks fell 10.4 percent to 531.6 million, while album downloads slipped only 0.1 percent to 53.7 million. 




Album downloads "showed some resiliency" in the first half after falling almost 10 percent in 2014, thanks to "some strength of new releases" led by Drake's If You're Reading This, It's Too Late, Nielsen said.




Nielsen reported that CD sales were own 10 percent, LP/vinyl sales, up 38.4 percent, to reach 10 percent of CD unit sales. 




Total US albums (including digital albums, CD, cassette, and vinyl): 116.1 million, down 4 percent. Overall album consumption grew 14.2 percent to 259.4 million, consisting of all physical and digital albums plus track-equivalent albums and streaming-equivalent albums. Track-equivalent albums are calculated as 10 downloaded tracks equalling one digital album. 




Streaming-equivalent albums are calculated as 1,500 streams equalling one album. 




Total digital music consumption was up 23.1 percent to 197 million units, consisting of digital albums, track-equivalent digital albums, and streaming-equivalent albums. In 2014, Nielsen found digital album sales down almost 10 percent, track downloads down 12 percent, and vinyl sales up 52 percent, rising for the ninth consecutive year. Total streams (audio and video combined) were up 54 percent.