Appliances Online Kick-Off EOFY Sale
Australia's largest online appliance retailer has kicked off its end of financial year sale, offering more than 40 per cent off some ranges and free Saturday delivery.
Appliances Online, owned by the Winning Group, will run discounts up until June 27.
Deals include discounts more than 40 per cent off dishwashers, sinks & taps, washers & dryers, and ovens & cooking.
Shoppers can save up to 35 per cent on selected fridges and more than 30 per cent on a range of television, audio & electronics.
Customers will also be offered free Saturday delivery where available from June 22 until July 6th.
The company also offers free next-day delivery.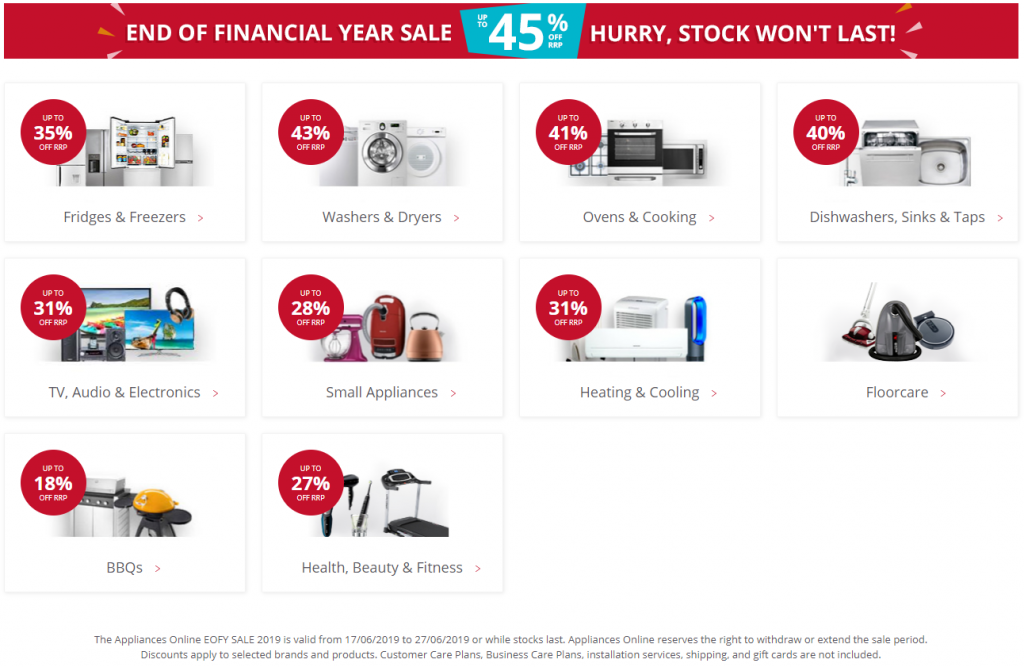 appliances
,
cooking
,
dishwashers
,
dryers
,
eofy
,
Fridges
,
Home
,
kitchen
,
ovens
,
televisions
,
washers