Samsung Take On Google With Mid-Range Galaxy A Release
On the same day that Google has revealed its mid-range Pixel 3a line, Samsung Electronics has launched the latest additions to its affordable Galaxy A Series in Australia.
The A series includes four models — Galaxy A70, A50, A30 and A20 — at affordable prices that directly compete with the Google Pixel 3a and 3a XL.
The premium model in the affordable line is the Galaxy A70 with a 6.7" edge-to-edge Infinity-U display with on-screen fingerprint unlocking.
Powered by a 4,500 mAH battery, with Fast Charging at 25W, the A70 includes 32MP front and rear lenses, with a 5MP depth lens and 8MP Ultra-Wide Lens on the rear with Scene Optimiser and Flaw Detection features.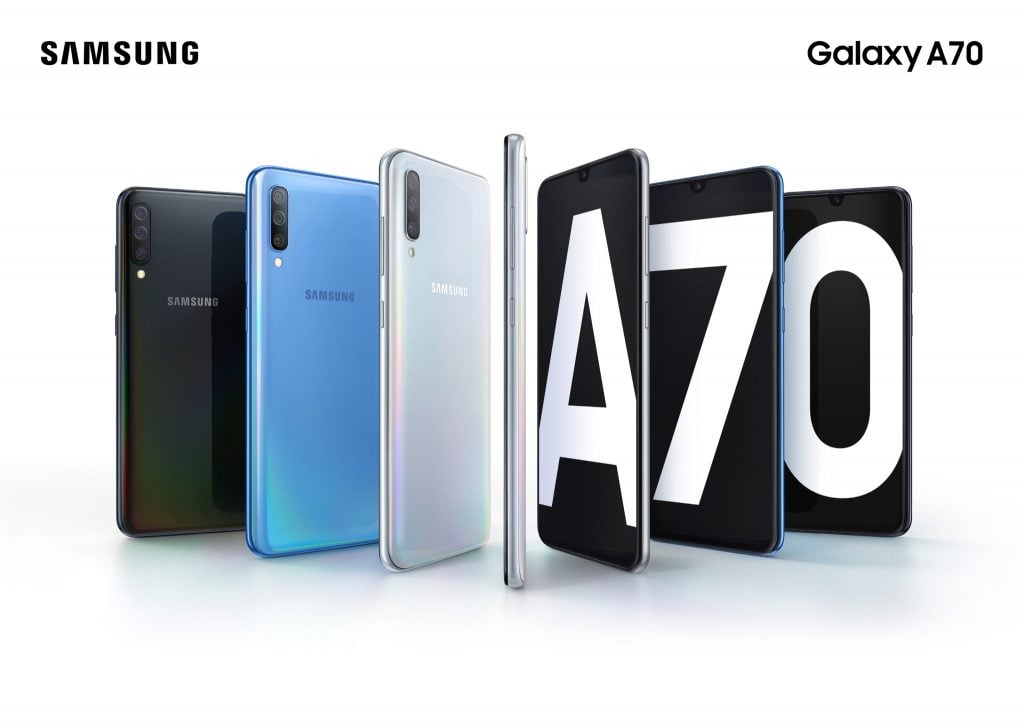 Next in line is the A50, only available at Optus, with a 6.4" Infinity-U display with on-screen fingerprint unlocking.
It too features a triple rear camera system but with a 25MP main camera and Ultra-Wide lens, Scene Optimiser, and Flaw Detection. 
The Galaxy A30 also features edge-to-edge 6.4" Super AMOLED Infinity-U display but with a dual rear camera system including an Ultra-Wide-angle lens.
It offers a rear fingerprint unlocking feature with Face Unlock.
The Galaxy A20 sports a dual rear camera system with an ultra-wide lens, 6.4" HD+ Infinity-V Super AMOLED display and a 4,000mAh battery with fast charging capability.
The announcement follows the company's Australian launch of its thinnest tablet ever, the S5e, and a family-friendly tablet, the Galaxy Tab A 10.1.
Although the Galaxy S10 was well-received around the globe, Samsung was stung after numerous reports of the much-lofted Galaxy Fold's screen failed days after being received by journalists for review.
The release of its affordable line of smartphones and tablets appear to indicate a rush to capture the mid-range market before Google commandeers it with the release of the Pixel 3a.
The A70 ($649), A30 ($379), A20 ($279), are available online and in-store from Samsung and selected retailers (the A70 from June). The A50 ($499) is available online and in-store from Optus.