As Telstra Start Up Strategy Struggles, Is Elop The Right Guy To Lead Them?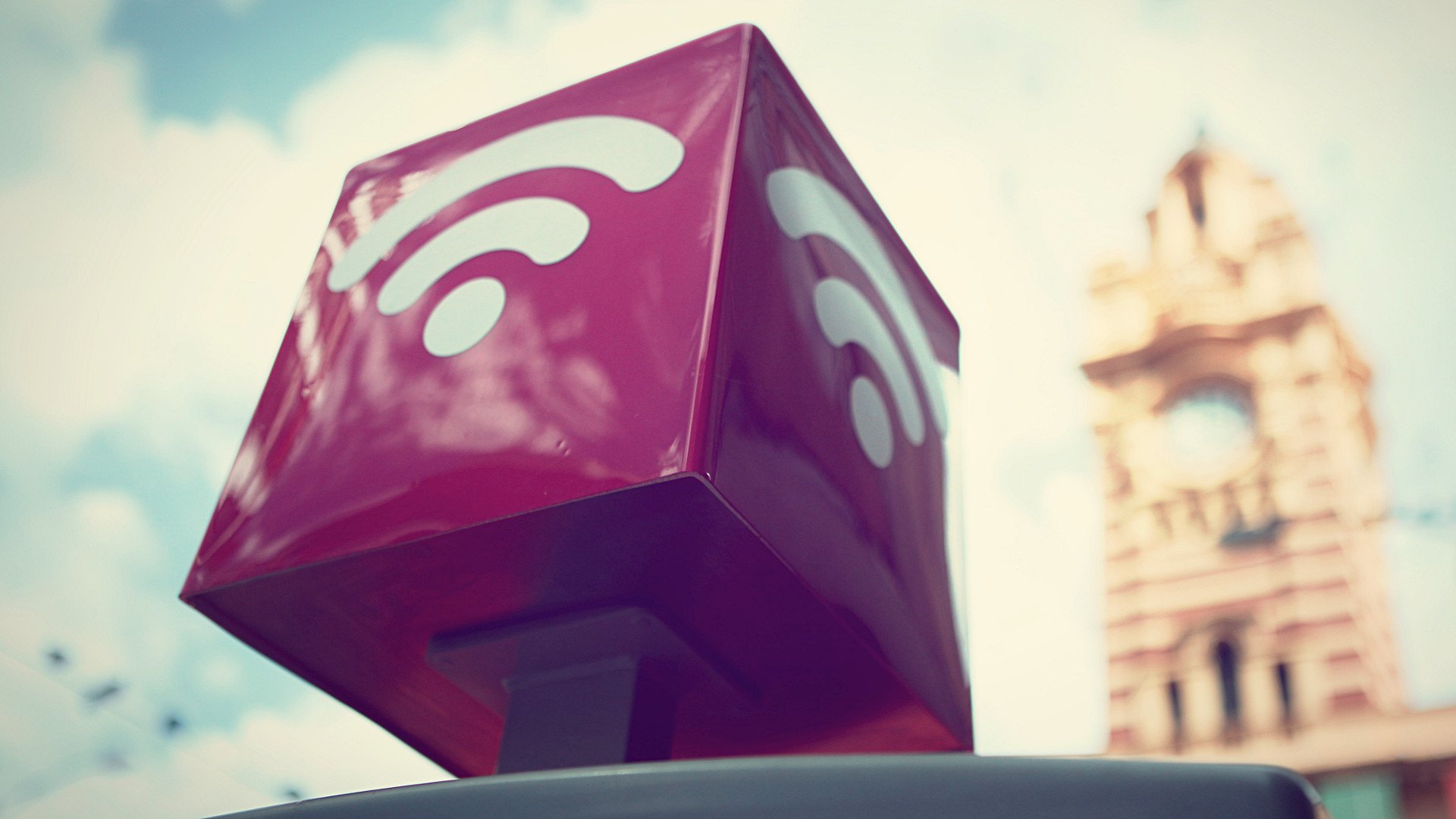 Is Telstra fast becoming an investment trainwreck?
Insiders claim that the company should have sold their share of Foxtel three years ago, way before Netflix arrived, but they didn't and now are struggling to hold on to both subscribers and the big juicy fat revenues they got when Foxtel had a monopoly in the Australian market.
What Telstra did do was invest in start-up after start-up including 18 health-related companies.
According to Fairfax Media, the big telco funded 44 start ups between 2013 and 2016 to the tune of $4.5 Billion and to date they have little to show for it.
Lumped together with the company's underperforming media department, the entire gamut of these operations – which include technology businesses from cloud computing to app delivery specialists – contributed just $908 million, or 3.4 percent of Telstra's income, in the fiscal year ended in June.
High hopes for a $442 million investment in tech start-up Ooyala, a video platform, have all but faded, with Telstra mostly writing off in August what it called "a rapidly growing business" six months earlier. Ooyala was the biggest single investment by Telstra's venture-capital arm.
In a written statement to Fairfax, Telstra said all its investments were consistent with aspirations to become a "world-class technology company".
And if this was not enough Telstra has also punted on former Microsoft and Nokia executive Stephen Elop to deliver them investment and technology guidance.
The former CEO helped take Nokia to the smartphone grave and a proved himself a total flop when it came to trying to get life out of Microsoft's sub-par Windows smartphone offering.
He and Microsoft boss Satya Nadella, also in Australia last week, parted company after Elop failed to deliver growth as he did with Nokia.
When Elop joined Nokia from Microsoft, the company was in trouble and he made no attempt to sugar-coat things.
Speaking to Nokia employees in 2011 (the speech was later published for the world to read), he said that Nokia was standing on "a burning platform" that had "multiple points of scorching heat that are fueling a blazing fire around us."
The former-Microsoft man decided the best mobile operating system around was Microsoft's Windows Phone, and he bet Nokia's future on using it instead of the aging but well-loved Symbian OS.
How wrong he was.
Now Microsoft is back cuddling up to Nokia to have another throw of the smartphone dice.
What's in the offing is Microsoft's yet-to-be-confirmed Surface Phone that could include a whopping 6GB of RAM and detachable keyboard.
The latest information comes courtesy of Nokia Power User, and follows a week in which Microsoft's CEO, Satya Nadella, all-but confirmed the company is working on a mobile device in an interview with the Australian Financial Review.
According to NPU, the Surface Phone is currently being developed in several different configurations (as is standard practice in smartphone development), so it's possible that either the 4GB or 6GB variant won't make it to market.
However, Elop now has the ear of the Telstra board and CEO Andy Penn, a figure with own questionable track record.
When Elop punted on Microsoft, he believed that one manufacturer, Samsung, would probably end up dominating Android, and if Nokia was in that market it'd be just another Android phone firm.
He now believes that Telstra's future should be shaped around working with the likes of Google, Cisco or Apple, he claims this strategy will allow Telstra to become a technology company.
Rather than confronting technology giants like Google or Microsoft head-on by building its own digital offerings, Telstra wants to pick and choose the best technology advances in the market to pitch to its customers.
The frightening part for Telstra shareholders is that over the next three years, the $60 billion company is investing an extra $3 billion on its core networks; $1.5 billion on building networks, $500 million on customer-focused improvements and $1 billion on digitisation.
Elop is the man who is guiding this investment.
Brought in to Telstra in March to the newly created role of group executive technology, innovation and strategy, Mr Elop has been given a lot of responsibility at a time when competitors are stripping share away from Telstra's core communication business.
Mr Elop believes Telstra can get ahead of its rivals.
Mr Elop says there is an important distinction in Telstra's ambition to be a technology company, which is it wants to be one "that empowers people to connect. That's an important suffix to the statement," he said.
He has not explained what he will do when Apple and the likes of Google are dealing directly with consumers.
It was only four weeks ago that Google launched a new Google smartphone called the Pixel. However, at the same time as they are using Telstra to sell the Pixel, Google are also selling their G-Suite platform directly up against Microsoft's Office 365.
Recently Telstra launched the first products in its Smart Home range of internet-connected Wi-Fi gadgets. This has been in development for nearly a decade. I remember being taken to Telstra Labs in Melbourne 10 years ago, to be shown concept hardware, but it's only now that the technology is emerging.
What Telstra is claiming is that whether you want to monitor everything that happens in your house or whether you want to make your appliances a little more energy efficient, Telstra has a widget for that.
The only problem to this strategy is that Telstra networks keep falling over. Late last year and early this year I went days without Telstra broadband at home. I was also a victim when Telstra's mobile network fell over.
In a post on the company's Exchange blog, Telstra's executive director of home and platinum services John Chambers introduced the new Smart Home family of products, which now includes two different starter kits. There's a Watch and Monitor kit that includes two motion sensors that can be mounted to windows or doors and a HD indoor camera that can capture video or photos, and an Automation and Energy kit that has two smart power plugs, the same two door or window motion sensors, and an in-house motion sensor.
All those pieces of hardware talk to Telstra's central Smart Home Hub, which hooks up to your home broadband and Wi-Fi router to talk to the internet. Telstra is also going to sell other third-party devices that'll connect to its Smart Home Hub including lightbulbs, a smart thermostat for your air conditioner, a smart door lock, outdoor cameras, and individual pieces from the two starter kits above.
Telstra CEO Andy Penn who took over from David Thodey, still believes that the investments that Telstra are currently making will pay off.
His strategy has been to look to venture-capital to find new businesses. But new, steady, revenue has proved elusive.
"The underlying traditional income has been under threat for a long time and it is a long-term decline but at the same time generating new revenues are taking much longer to eventuate," telecommunications analyst Paul Budde, who runs his own consultancy told Fairfax Media.
Telstra's experiments have been many and varied. It launched a music streaming service in Australia in 2012, only to close it in 2015 in the face of competition from market-leader Spotify.
It purchased a quarter-share of Dimmi, a restaurant booking app in 2012, then sold it in 2015, without disclosing the value of either transaction. It persists with a Netflix-type movie streaming service as part of its media division.
In 2013, it bought 18 per cent of start-up Whispir, a growing Melbourne-based communication software company. In 2014 it bought in to DocuSign, a San Francisco company that makes electronic-signature software and is now headed for a $US3 billion listing.
Scott Flanders, former Playboy CEO and an angel investor in Ooyala, told Reuters that as soon as Telstra took over, Ooyala's once "crisp" customer service and product pipeline began to slip.
Penn the investor briefing earlier this month that he still believed in Ooyala and the potential for video streaming.