SONOS The "Bully" Sound Company Now Banking On Beam Ahead Of IPO
OPINION: Sonos who is desperately trying to get traction in the soundbar market with their new Sonos Beam, is now rolling out a US summer PR Campaign in an effort to drum up interest in their sound Company, ahead of a planned IPO.
After spending years telling consumers that all they needed was a digital output cable to connect their Sonos Playbar and Playbase to a TV, Sonos is now claiming that HDMI is the way to go with a new Beam soundbar that is remarkably similar to a host of other brand soundbars that have been using HDMI ARC to connect to a TV.
Even the $199 Aldi Bauhn soundbar connects using HDMI ARC.
The new Beam is devoid of Dolby Atmos or even DTS, apparently the company did not want to spend the money licensing this technology that is fast becoming standard in premium soundbars along with voice controls from Google and Amazon with their Alexa Voice.
The new Beam is also another attempt by Sonos to lock consumers into their proprietary Sonos eco system, which means you have to have a smartphone or table close by, when watching a TV as opposed to an open standard Wi Fi or Bluetooth connectivity which allows for easy integration with a new generation 4K Ultra High Definition TV.
And once you are locked in Sonos will then want you to shop at their online shop as opposed to a JB Hi Fi or Harvey Norman store, you will also have to put up with sales prompts inside your Sonos controller every time a new Sonos product is released.
Soundbars made by Samsung, LG Sony and Panasonic are specifically designed to connect with a TV via a remote, there is also no need for proprietary software similar to what Sonos uses. These soundbars also deliver access to the same external content sources such as Spotify, Deezer, Amazon and Google as Sonos delivers without the need to pull out your smartphone or a tablet to control them.
The new Beam soundbar is a key part of their IPO spin which the US Company is banking on to deliver a cash bonanza.
Some observers claim the IPO is more an exercise to raise money for Sonos shareholders who have had a dream run and are now facing tough new competition going forward and want to get their money out similar to what Kogan directors did recently.
One observer said that unless Sonos has a secret, effective plan to take down the big 3 hardware makers who are now producing superior networked sound systems to what Sonos is selling they, expect potential investors to turn a blind eye to the IPO.
After dumping close to 100 employees recently Sonos is now banking on the Beam soundbar to generate short term sales to beef up their IPO bottom line, along with a new range of cheap Sonos proprietary technology speakers that are set to go on sale at IKEA.
One area that has not witnesses cuts is marketing and communications.
Sonos who do not like negative PR and expect the media that they deal with to toe the Sonos party line have during the past two years seriously beefed up their PR offering as part of their IPO spin.
What we have found is that they are a Company that openly tries to manipulate and threaten media organisations who don't write what Sonos wants to see in the media as ChannelNews and SmartHouse recently found out. Last year we broke the news that Sonos was launching a new Soundbase, we delivered everything you needed to know about the product ahead of the Sonos launch. Sonos and their PR Company instantly isolated us from reviews and press releases with their then now dumped PR Company telling us in no uncertain terms that "We did not have a right" to reveal information about ther new Soundbase as Sonos had not given us permission. We were accused of "spoiling" the Sonos reveal in Australia.
When it was pointed out that we are a media Company who are here to break nerws as opposed to being a "Broadcast" source for sound Companies the PR Company hung up the phone.
The PR Manager for Webber Shandwick is Phillipa Thomas.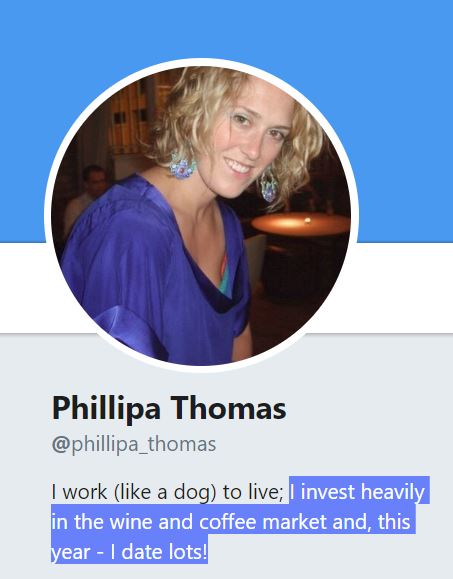 The outburst appeared to be linked with Sonos desperately wanting to retain a squeaky-clean image in Australia, despite the fact that the retailers who made Sonos a household brand in Australia are now having to compete with Sonos selling direct up against them.
In addition customers who purchased their Sonos products from Harvey Norman, JB Hi Fi and the specialist channel are now being sent emails and messages via the proprietary Sonos app to buy direct as opposed to via a retail partner.
What is ironic is that Sonos, who are a fiercely-private hardware maker refuses to release their sales figures in Australia or say how much of their business is now being generated directly via their own online shop Vs via their retail partners.
Some observers claim that any underperforming company would take this approach.
Leading research Company Strategy Analytics claims that brands such as Google, and Amazon are now readily outperforming Sonos in the networked voice activated speaker market.
They estimate that of the estimated 5 million units shipped last year, Amazon had a 77% increase in volume demand. Sonos, meanwhile, only had around 4 million customers and that is over a 12 year period.
As one publication said "Not too bad, until you realise that Sonos had been in the home audio business long before Amazon. In fact, they entered the market in 2006, Amazon in 2015 a 10 year lead.
So, why did the company fall behind? former CEO John MacFarlane admitted that Sonos executives, including himself, had in the past misjudged voice recognition technology. That mistake led to an eventual dismissal of an unspecified number of employees.
Going forward two consumer categories are set to hurt Sonos they are voice activated speakers and soundbars.
In the speaker market the design of the Sonos mesh network is restricting their ability to deliver High Res Audio and brands such as Harman, Denon, Bose, Apple, Google and Amazon are set to release new generation speakers that are voice activated and will deliver new audio output capabilities.
Currently Sonos is having to rely on third party voice activation engines such as Alexa and Google to deliver their new voice capabilities.
Another problem for Sonos is that in the past they have built their technology more around Apple than Android. Now Apple is moving to take share away from Sonos with a new generation 24bit HomePod which several reviewers have said deliver a superior audio output than the new Sonos One.
In the soundbar market Sonos has been forced to release a HDMI enabled soundbar. Despite already having a Playbase and an existing Playbar in the market consumers were realising that connecting a soundbar via a digital optical did not deliver the same capability as an ARC HDMI connection that is found in most soundbars.
And while the new Sonos Beam offering is new, none of the features in the sub $500 device are cutting edge. Like all Sonos speakers their Beam is powered by the company's own software platform, which lets consumers stream Spotify and other music services directly from the internet. This means that unlike most other soundbars that operate over a Wi fi or Bluetooth.
Current CEO Patrick Spence has spoken on the subject of preparing for an IPO. He told Variety, "We are considering whether an IPO would be the next best thing. We are in a strong place, growing, profitable."
Of course, Spence didn't share internal or external sales figures to back up his overly-optimistic statement.
He previously worked at Blackberry as its Senior Vice President and Managing Director of Global Sales & Regional Marketing. You can see how well that company has done said Digital Music News recently.
During the next few months Sonos will be put to the test as it attempts to file for IPO in hopes of turning what was once a scrappy start-up into a multibillion-dollar publicly traded company. Some say that they may even sell the Company as a going concern if they cannot get the IPO away.
ChannelNews understands that this concept has been floated in the past.
Sonos isn't commenting on the subject, but CEO Patrick Spence is vocal about 2018 being a defining year for the company, which has been on the defensive in recent weeks after failing to clearly rationalise why they needed to sack close on 100 people especially as he has claimed in the past that a growing business.
If you have a Sonos story or are a former employee with a story to tell, contact me at [email protected]