Shaver Shop Sales Jump 19% To $93M, Profit Up 9%
Despite the launch of Amazon Australia, the Shaver Shop has posted a "record" 1H18 earnings result, with total sales climbing 19% to $93.4 million, and same store sales up 5.5%.
For the six months to December 31st, net profit [after tax] jumped 9.2% to $6.9 million. Normalised gross profit increased 16.3% to $38.8 million – thereby a gross profit margin of 41.5%.
The retailer affirms its has a "strong" balance sheet, with net cash sitting at $2.2 million by the end of 2017.
Shaver Shop Managing Director, Cameron Fox, claims the retailer's stellar results were driven by its effective business model strategy:
"We are pleased to have delivered record sales and earnings, as well as a 5.5 per cent growth in same store sales in the first half, despite the challenging retail environment"
"We have a robust business model and are excited by the opportunities we see for the group, particularly in growing the number of female customers with more female focused brands".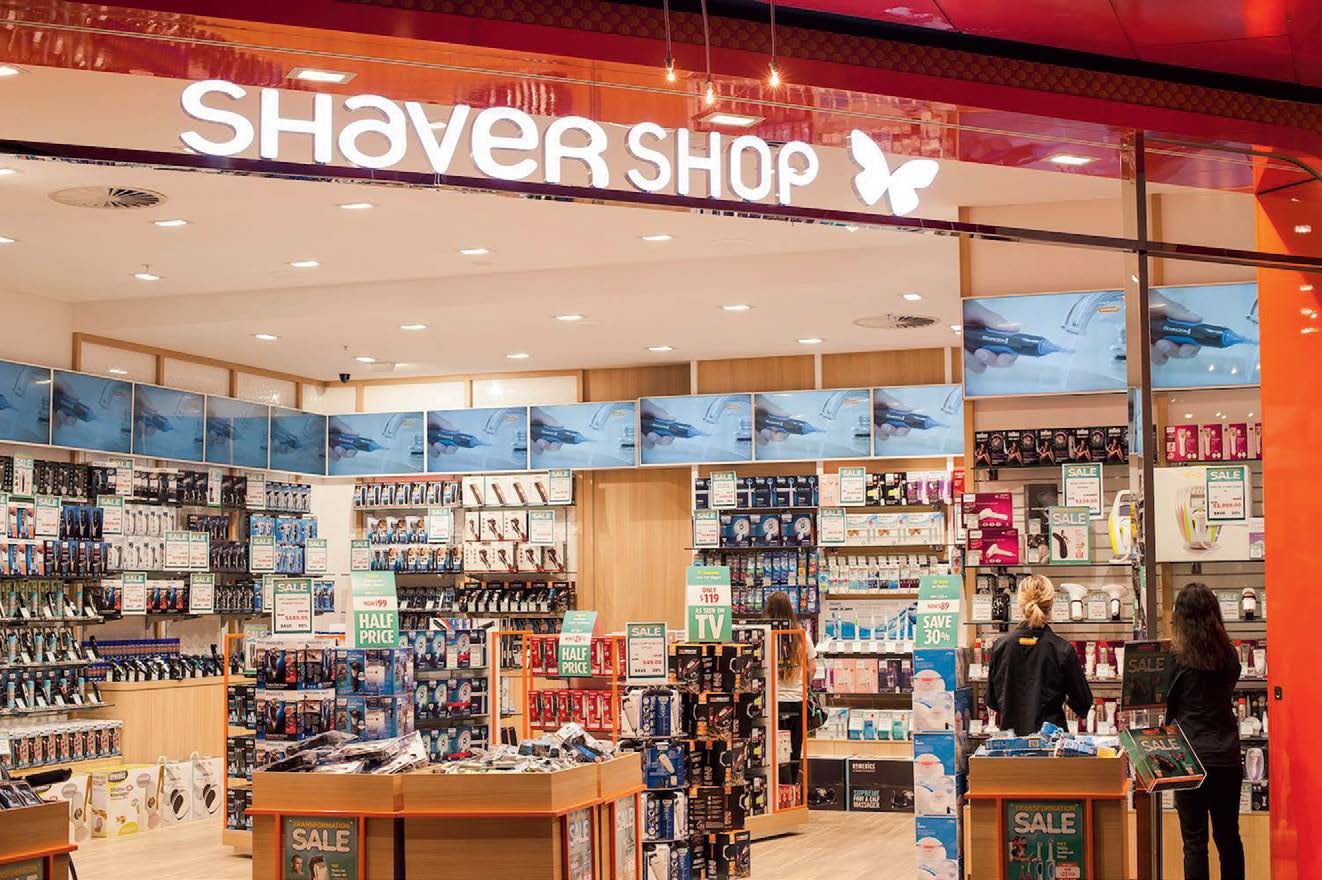 The group's digital strategy posted notable results, with total online sales soaring 66.6% in the half. At current, online sales represent about 10% of the group's total network sales.
The Shaver Shop affirms further investments in e-commerce are in the works, as it pursues a series of omni-channel marketing plans.
During the half, the retailer also reaped the rewards of investments in female specific products – namely the introduction of brands such as Foreo, Veet, Scholl, Dyson Supersonic, StylPro and Dafni over the past two years.
The Shaver Shop revealed its Female Beauty category grew over 380% over the half, driven by the "successful sourcing of innovative and exclusive products".
"We are excited to be launching another major female brand late in the second half of this financial year as well as launching a new 'own-brand' range that will strategically complement our current portfolio of beauty products", Fox adds.
By the end of 2017, the Shaver Shop's network expanded to a total of 106 retail stores – 100 in Australia and 6 in New Zealand. During the half-year, 7 new stores were opened, whilst 4 franchises were bought back.
Concerning its future outlook, the retailer forecasts FY normalised earnings to be between $13 million – $15.5 million.
It also expects to roll out a "Buy Now, Pay Later" option in the forthcoming period, as well as launching a "major new supplier" in the last quarter of 2018.
The Shaver Shop anticipates tough retail conditions to persist into 2H18.