Samsung Stock Wobbles Investors Uncertain About Future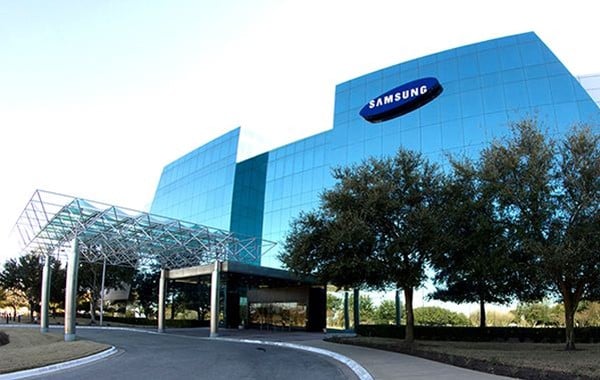 Samsung has been quietly losing manufacturing contracts from the likes of Apple and so has arch-rival LG.
Instead, Apple is cuddling up to low-cost Chinese Companies to supply them with content because they want cheap low cost components.
One such Company winning deals  is BOE who is expected to supply over 15 million units of OLED panels to Apple next year for iPhones, currently LG Display and Samsung are the major suppliers.
The Chinese display giant is currently supplying OLED panels for the old iPhone 12 with the Chinese Company sewt to get final approval from Apple to supply OLED panels for the recently launched iPhone 13 series, sources in Cupertino's supply chain said.
OEM manufacturing losses and the fact that Samsung and LG are struggling from supply problems has impacted the share price of Samsung resulting in millions diving into the South Korean stock which is trading at US$1,500.
Many see the falling price as an investment opportunity particularly for small investors.
Market insiders estimate the number of small shareholders in the nation's largest company by market capitalization to exceed 6 million.
In South Korea 11.4 percent of the population of over 55 million or 4.55 million retail investors, held Samsung Electronics shares as of the end of June this year, according to its half-term report. It was more than a threefold increase from 1.45 million a year ago.
While individual investors scooped up the tech giant's shares, the stock has shown a lacklustre performance in recent months according to the Korean Herald.
The Samsung stock hit its yearly high closing of 91,000 won on Jan. 11 this year, but it plunged to a yearly low closing of 68,800 won this week.
Samsung shares are believed to be a relatively safe choice because of their strong manufacturing capability, and strength in the smartphone, appliance, and TV markets.
Globally major securities firms here have lowered their target prices of Samsung Electronics, forecasting the company will likely face external risk factors for a while.
On top of a gloomy chip outlook backed by falling NAND flash and DRAM next year, heightening global uncertainties from US and China will lead foreign investors to increasingly prefer low-risk assets and sell the tech giant's stock even more, claim analysts.
Lee Seung-woo, an analyst at Eugene Investment & Securities also suggested an uncertain outlook for the tech company's corporate performance. Considering key factors, including the economic slowdown of China and US, the firm will show a stagnant performance at least until the first half of next year, the market watcher said.