REVIEW: Jaybird Run XT True Wireless Sport Earbuds, Built For Athletes Who Love Sound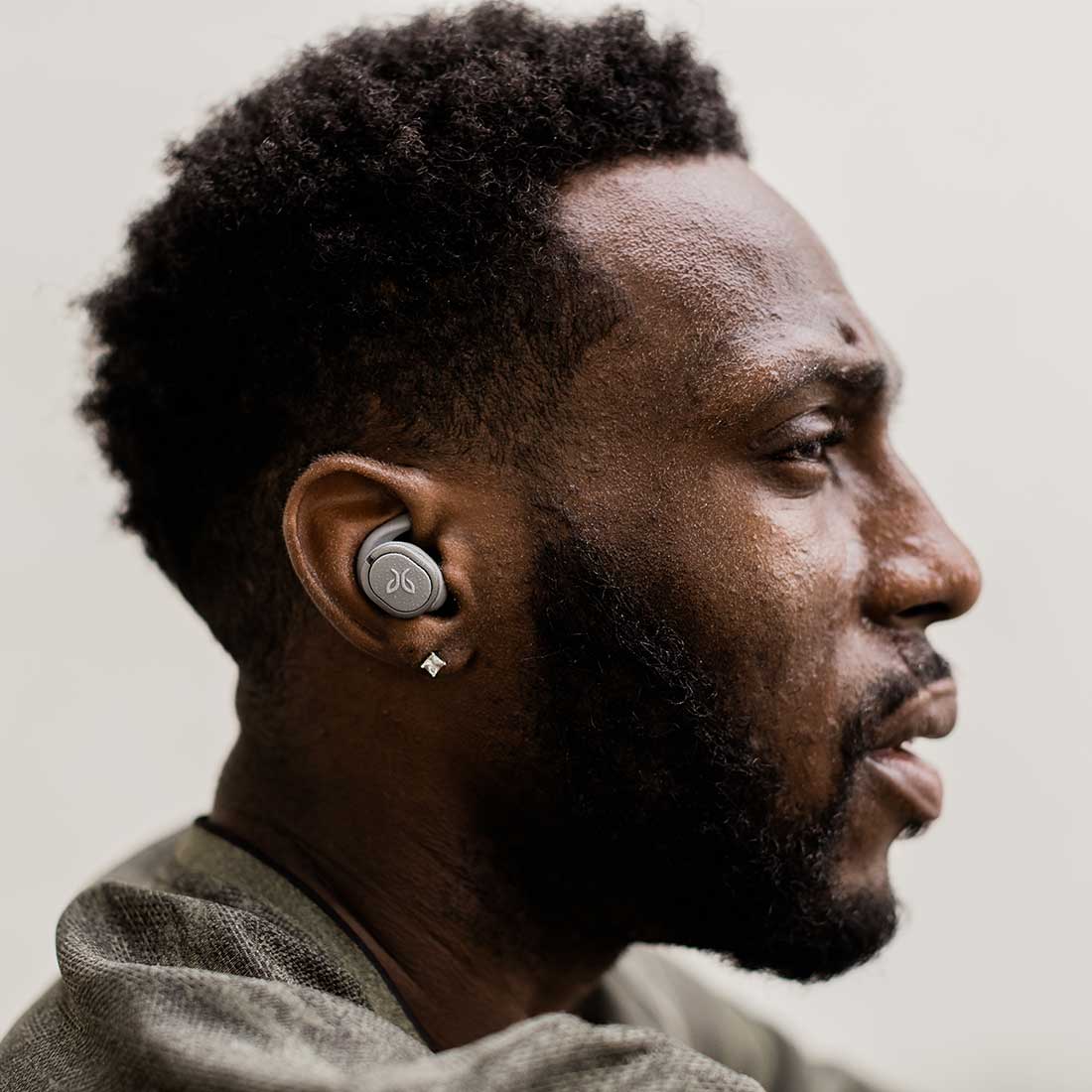 Jaybird has followed up its first true wireless RUN earbuds with the Run XT (RRP $279.95), now with IPX7 waterproof rating.
Besides new colour options and the new waterproof factor, the RUN XT are strikingly similar to the original RUN earbuds.
They retain the same overall look, Siri/Google Assistant buttons, Find My Buds feature (thanks to the Jaybird app) and "Mono Mode" which sends sound to the right earbud only.
So, are they worth an upgrade?
DESIGN
After being less than comfortable with the Jaybird X4 Wireless earphones, I was sceptical about the true wireless Run XT.
However, I worried for nothing. I found the Run XT earbuds very comfortable to wear for long periods of time.
They are lightweight but secure even when running or while practising yoga.
The earbuds do come with a generous selection of tips and wings for a customisable fit. However, I found the ones that were attached straight from the box fit me perfectly.
Although the earbuds offer great freedom of movement, wearers may need to stay close by to their smartphone. Not for connection purposes – although more on that in a bit – but for control.
The right earbud can be used to answer calls and pause/play audio playback, and the left earbud can be used to connect to a smart assistant on your smartphone.
Holding down on either with turn them off/on.
Neither can be used to adjust the volume. In order to do that, you need your phone close by and not in your gym locker while you hit the treadmill.
If these default controls do bother you, they can be reset using the Jaybird app.
Users have the option to switch the left earbud to be used to turn the volume down and the right for volume up.
However, then users are sacrificing the ability to pause/play tracks and use a smart assistant. I kept to the defaults.
The Jaybird app isn't required to use the headphones, but it does make life a little easier.
Not only can you easily set up your earbuds, but you can also customise the sound, controls, access playlists, podcasts, and how-to guides and more – including the Find My Buds feature.
PERFORMANCE
Boasting a four-hour battery life – plus an additional eight-hour charge case – I found I rarely needed to charge the earbuds for music/podcast playback.
When you turn the earbuds on, they helpfully inform you via voice how much percentage power is remaining.
Regarding connection, I found the Jaybird Run XTs connected easily via Bluetooth to my smartphone.
I had the opportunity to use the earbuds with several smartphones – due to a series of unfortunate smartphone accidents – so was able to test out the earbuds on a variety of devices.
I found that in more recent smartphone models they connected much more easily. However, at times the audio dropped out or one earbud would drop in and out.
Often the earbuds would not sync correctly once turned on. However, a quick restart had them working perfectly again.
This wasn't connected to a low battery, so it had to be the Bluetooth connection.
Looking at other reviews, this appears to be an issue with the Run XTs, however, it didn't happen too often during my experience with the earbuds.
The Run XTs feature an omnidirectional MEMS on the right earbud, and while on a call the audio will only play through the right earbud.
I found this disorientating but helpful for hearing ambient noise while on my commute.
Callers reported my voice sounding just fine on their end, and they came through perfectly on mine.
So, if you wanted to use one earbud at a time, then you could go around with just the right earbud in use.
I found the right earbud drained power quicker than the left, likely due to the extra features.
The Run XT earbuds come with a matching charging case.
It features a clasp closure which feels a little flimsy, however, I have had zero issues with it for the time I have been using the earbuds.
The case itself is lightweight and easy to keep stashed in your gear bag or handbag when heading to the gym or work.
The case is charged via an included Micro USB cable, despite USB-C becoming the almost universal standard in the market.
Regarding audio playback, I can't really fault the Jaybird Run XT.
They offer good quality of sound, music and podcasts play loud and clear and video audio is perfectly synced.
Generally on wireless earbuds, if a call or email came through the music/podcast generally pauses.
However, the Jaybird Run XT kept playing the music just at zero volume, often leading me to think that the connection broke. A few seconds later the ring would start in my ear.
CONCLUSION
At the end of the day, I thoroughly enjoyed using the Jaybird RUN XT earbuds.
I found they provided great sound, which I had the option to customise to my preference via the companion app.
They are perfectly comfortable to wear on my commute and during a workout.
Although I did experience some connection issues, they weren't too prevalent and didn't detract from the good features.
Value wise, the Run XTs are on par with other true wireless earbuds, with their waterproof rating and comfort factor pitting them above the competition in my opinion.
In the next generation, I would hope Jaybird address the connection issues, upgrade the Bluetooth, and perhaps move towards a USB-C charging port.
Jaybird RUN XT True Wireless Sport earbuds are available in Black/Flash and Storm Grey/Glacier at JB HI-FI, Rebel Sport and on jaybirdsport.com at RRP A$279.95.
DESIGN: 9/10
PERFORMANCE: 7/10
VALUE: 8/10