REVIEW: $99 Aspera Dual SIM Smartphone Delivers Bang For The Bucks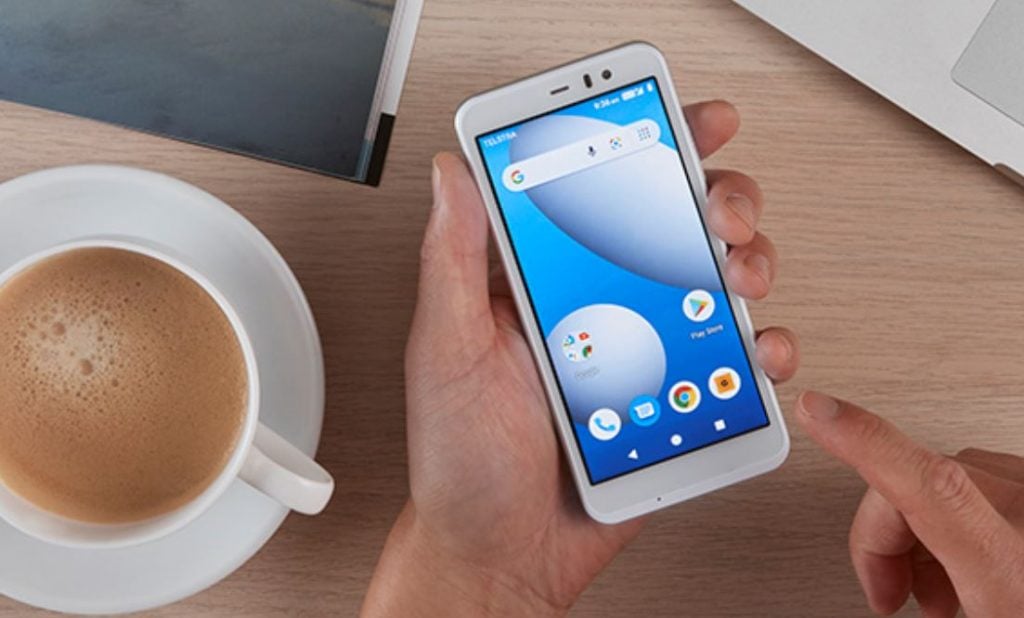 What do you need in a phone? Calls, texting, internet, maps, a camera and some entertainment to go along with it.
Aspera's Dual SIM Jazz 2 4G phone gives you all the basics you need in a modern smartphone, without compromising on functionality.
With the premium smartphone market getting more and more expensive with each innovation and design feature, there comes a time when the consumer needs to step back and ask themselves, what should a modern phone do?
For $99, Aspera answers this question outright, with Company Managing Director Allan Robertson reiterating that while not everyone has thousands of dollars to spend on high-end smartphones, 'not everyone has to'.
The original Jazz phone, released in early 2018, was immensely popular with budget-conscious users both young and old, and the Jazz 2 continues this trend with a "simple smartphone" that doesn't "break the bank".
The lightweight, straightforward design of the Jazz 2 ticks off the minimalist's image with a sizeable 4.95-inch screen and dual sim support to go along with it.
"Customers who buy the Jazz 2 do so safe in the knowledge that they get a solid, reliable and well-featured device for a low price that's backed up with local customer service from a manufacturer that actually cares about them and their experience".
While it doesn't have the polished aluminium or unibody design of its high-class alternatives, the feel of the Jazz 2 is one of affordability rather than a cheap plastic feeling.
When the phone arrived, it came without its 1900 mAh battery installed, which presented a little bit of confusion when attempting to power on the Jazz 2.
Inserting the battery is a simple process, lift the back cover off via the indent on the bottom right of the device to reveal the battery sled, a micro SD card slot (64GB size limit) and dual sim card slots.
The Jazz 2 comes with support for dual SIM functionality and is unlocked to be used with any carrier.
The main slot is configured for micro-SIMS, with the second slot fit for a standard size.
Adapters are included in the box if required.
Fortunately, once it was up and running, it was running at top speed.
In fact, when opening the phone, you are greeted with a welcome animation saying, "Aspera Australian Owned", a cute little touch from the local company.
This personal touch is another example of the companies continued commitment to customer service, with over tens of thousands of service calls coming through the Sydney call centre.
Device responsiveness is snappily accurate, and with the added haptic feedback functionality for the virtual buttons, you know precisely when and if you've made an input on the Jazz 2.
Powered by a 1.5GHz quad-core processor with 1GB of ram, you can tell the phone is using every resource it has at its disposal.
This is definitely thanks to the lightweight operating system supplied by Google, which features the smaller GO apps.
Running Android 9 PIE GO edition gives users immediate and expediated access to GPS, Bluetooth and Wi-Fi, as well as access to the Google Assistant for instant queries and smart home connectivity.
However, it should be noted that these lightweight versions of the app do come with limited functionality when compared to their full-sized counterparts.
For example, YouTube GO does not support HD video and Maps GO can be a bit sluggish at times, though considering the storage savings and multi-tasking improvements, this is an acceptable trade-off.
There are no physical buttons on the phone other than the volume rocker and power button.
Main navigation buttons are virtualised on the bottom of the display with haptic-feedback responses.
Ports include a 3.5mm headphone jack and micro USB port for charging and updating the phone.
The front-facing 2MP camera captures acceptably sharp images and is complemented by a 5MP rear camera that snaps photos with natural colours and tremendous detail.
USB tethering is also included for transferring files between your phone and computer, as well as linking your 4G cellular data for mobile connectivity.
Call quality left a little to be desired, as, without the added convenience of ambient noise reduction seen in higher tier phones, feedback and distortion is a regular nuisance.
Without mentioning the included headphones, it's probably best to use a separate pair or a wireless set to enjoy clear audio during phone calls.
Conclusion:
Aspera's goal with Jazz 2 was to provide the best value in a 4G package, with the latest version of Android at the lowest price point.
The Jazz 2 Dual SIM phone from Aspera definitely builds on the companies reputation for affordable phones without compromised functionality.
"In truth, most other lower-priced smartphones simply do not have this all-inclusive set of features for $99," said Mr Robertson.
The Aspera Jazz 2 Dual SIM smartphone is available now from Harvey Norman, Big W, BP, Retravsion, MobileCiti or online from Kogan for $99.
Value: 9/10
Design: 7/10
Performance: 8/10