Retailers Dramatically Cutting Back Orders, Analysts Tip 'Avoid Harvey Norman'.
Attendees to IFA claim that retailers in Australia have cut back orders by over 50%, with many CE retailers punting on Black Friday sales to deliver some growth this year.
Others have moved to 'replacement' stock orders a move that is putting pressure on suppliers who are now having to juggle how much stock they carry with analysts tipping investors to avoid the likes of Harvey Norman.
Several distributors that ChannelNews spoke to claim that 2023 is "really bad, and that it could get worse".
Gerry Harvey, the chairman of electricals and furniture retailer Harvey Norman, said the cost-of-living pressures were at their most intense in metropolitan stores and mortgage-belt suburbs with next quarter financial results set "to be bad" said one Harvey Norman franchisee.
One major supplier of CE and appliance products said that "2023 is the worst year in over a decade. We will struggle to make a profit".
Roy Morgan Research claim that one of the biggest contributors to a slowdown in retail sales is 'Mortgage stress' this has increased to its highest level for 15 years since August 2008 with 29.2% of mortgage holders now 'At Risk' according to the national research Company.
In addition, Consumer Confidence remains at record lows due in part to ongoing uncertainty around when the interest rate rise cycle will end.
At 78.7, the ANZ-Roy Morgan Consumer Confidence weekly index has now spent 27 straight weeks below 80 – the longest period under 80 since the Index was first tracked weekly in 2008.
A fall in retail volumes and month-on-month spending demonstrates that consumers have started to rein in their spending, however right now the much feared 'spending cliff' is looking more like a softening or a correction within the context of the bumper retail sales experienced in 2022 claims Roy Morgan.
Retail faces further pressures as travel reclaims its share of wallet with airlines such as Qantas now price gouging consumers who are not spending on CE products so they can invest in their travel costs.
Figures from the Australian Bureau of Statistics confirm households have been cutting back on spending, as a rise in mortgage repayments and income tax compound the cost-of-living pressures caused by high inflation.Petrol prices were also adding to the pain, increasing 5.4 per cent in the September quarter-to-date to a national average of 189.6¢, according to the Australian Institute of Petroleum.
Underpinning the slowdown in GDP growth over the past year was a decline in discretionary household spending on items such as clothing and appliances, which contracted for a third consecutive quarter. As a result, household spending grew by just 0.1 per cent in the three months to June and declined in per capita terms.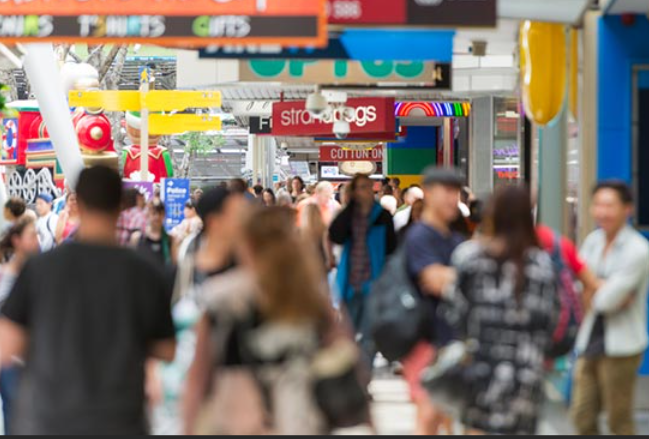 The RBA has forecast annual GDP growth to slow to just 0.9 per cent by the end of the year.
Excluding the pandemic, that would be the slowest rate of growth since the early-1990s recession.
Stockbroking house UBS said retailers with a core customer base of middle Australia would be under the most pressure, with Harvey Norman to be avoided by investors as consumers back off from spending on big-ticket items.
UBS analyst Shaun Cousins also said investors should be cautious about retailers such as Premier Investments, owner of Smiggle, Just Jeans and Peter Alexander, and Super Retail Group, the operator of sporting goods group Rebel and Supercheap Auto. Both groups are also being crimped by rising labour costs as wage increases flowed through.
Australian Retailers Association chief executive Paul Zahra said ordering of stock had been completed for the national retail chains, and small retailers were in the throes of finishing their ordering.
"The overall forecast is neutral to negative," Mr Zahra said. "There is a collision between the cost-of-living pressures and the cost of doing business."