Optus To Shut Down Virgin Mobile Australia By 2020
Following previous reports, Optus has revealed it's phasing out the local Virgin Mobile brand, with total erasure expected by 2020. The news will see the closure of 36 stores, and reportedly affect around 200 jobs.
As reported last month, Optus asserts terminating Virgin Mobile Australia will allow it to consolidate its user base, and increase market competitiveness.
Optus intends to migrate Virgin Mobile customers to its own platform, therefore shutting down Australia's first MVNO (mobile virtual network operator).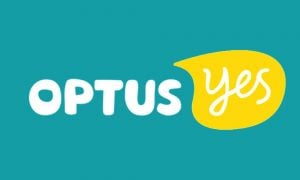 Virgin Mobile Australia is an equal partnership between Virgin Mobile UK and Optus. According to recent reports, the future of the arrangement has been uncertain for some time.
Just yesterday, Optus was fined $1.5 million for misleading representations regarding its NBN offering.
The telco has also recently snared the lucrative English Premier Rights, contributing to increased profit and a surge in mobile subscribers.
As per The Australian, an Optus spokesperson affirms Virgin Mobile customers will experience no service disruption, however, will be contacted in the "coming days", to receive info "about changes and their future options".
According to Kantar's recent research, Virgin Mobie's market share slipped 5.4% in the 12 months to June 2017.
Optus' termination of Virgin Mobile comes as competition in the local mobile market continues to heat up, and pricing pressure increase.
Industry rivals are gearing up for the debut of TPG mobile, which is expected to exacerbate price rivalry.