Myer Shares Plunge, Dodgy Online Sales Revealed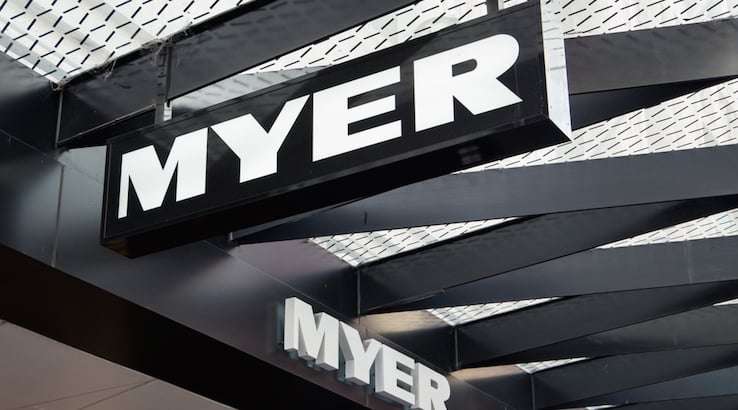 Myer who last week slammed media for releasing poor secret sales numbers, has been caught out counting instore sales as online sales, which is why their online sales numbers surged, the stock has plunged today following recent bad news.
The big Melbourne based retailer claimed online sales growth of 3.6 per cent on Friday night but what we can now reveal is that in their calculations is in-store purchases transacted at fixed iPad terminals.
In other words, if you or a sales assistant goes to one of their instore iPads and enters a purchase, this is being counted as an online sale despite the fact that you are walking out of a Myer store with the goods.
The AFR said of the situation 'What a joke. Next McDonald's will count all McHappy Meals paid for in the drive-thru via EFTPOS as bona fide home deliveries!
As for Fridays disclosure it was finally revealed that Myer's sales for the first three months of the current financial year were down 4.8 per cent compared to the same time last year and were off 4.3 per cent on a comparable store basis.
If these numbers continue Myer will have $82.5 million less cash in the till at the first half than it did the year before. All else being equal and assuming the same gross margin, underlying profit after tax would be $21.7 million lower, or around $18.3 million compared to 1H18. That's a fall of 55 per cent, when anything greater than 10 per cent is instantly disclosable to the market.