Myer Responds To ASX Sales Leak
Following numerous reports of dodgy sales practises, leaks of second-quarter sales, and halting trade, Myer has reposed to ASX's questions just a few days before its AGM this Friday, which could see a major confrontation between the board and Solomon Lew, its largest shareholder.
The aforementioned leak revealed that sales were down 4.3 per cent, leading ASX to send a letter to Myer asking them to explain if Myer believed that the release of sales figures would have an impact on its share price, in addition to asking when Myer became aware of the situation that saw Myer's shares fall nearly 10 per cent.
Myer responded in a statement that the leaked figures were taken from "unlawfully leaked, draft and incomplete financial information, taken from an unapproved internal document".
Myer claims that the figures leaked in the original AFR article "were not, in fact, a complete or accurate record of Myer's total sales for that period."
They claim that the author "failed to confirm with Myer prior to publication" on whether the figures were correct and did not ask Myer for comment.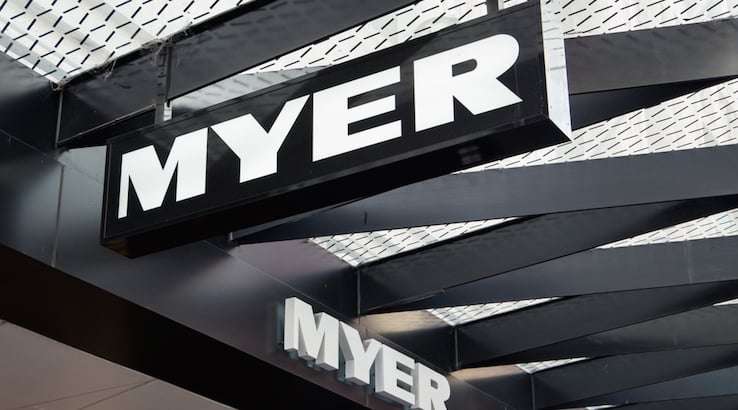 Stating that this leak was followed by "an unsuccessful attempt by Premier's lawyers to obtain the Q1 FY19 sales from Myer."
Premier Investments, Myer's biggest shareholder with 10.8 per cent stake, and Solomon Lew argue that the 10 per cent drop in Myer's share price proves that the second-quarter results are material to investors.
Myer also claimed Premier sent two letters to Myer shareholders that were "erroneous, misleading or deceptive and intended to disrupt the trading in Myer shares" and that ASIC was "considering these matters".
Myer claims that the actions of Lew and Premier Investments have "disrupted" the market and that articles in the media were "influenced by material published by Premier and/or Mr Solomon Lew."
Myer insists that net profit is the most accurate measurement of financial performance and if ASX disagrees they should issue guidance to "all ASX-listed companies who don't report quarterly sales including "Premier and the major retailers owned by Wesfarmers and Woolworths".
Myer stated Premier's lawyers had written to its directors and its lawyers threatening legal action and these letters had been released to the media "not by Myer or its directors", for comment.
This correspondence between Myer and ASX, and indeed Premier and Myer's shareholders is only expected to heat things up to Lew at the Myer AGM.