Myer Lose Millions After 3Hr Till Crash On Peak Trading Day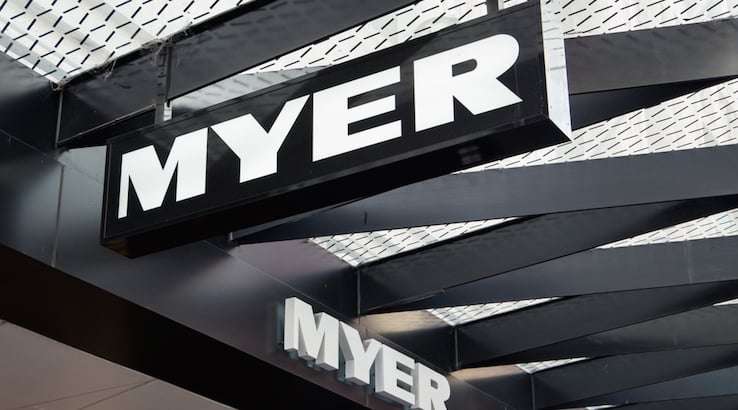 Serious questions are being asked about Myers 'ageing technology platform after millions in revenue were lost at the weekend when their network of cash registers crashed across 61 stores.
More than 3 hours of trading on one of the busiest Saturday's before Xmas was lost and at one stage customers who had spent 20 minutes queuing to get served simply dumped their purchases and walked out.
At this stage it's not known what impact the massive loss in revenues will have on the struggling retailer.
Customers caught up in the drama were told to move from one register to another.
Staff "Try rebooting it – turning it on and off again," said an employee in the cosmetics section.
At 3.30pm on Saturday afternoon at Myer's flagship Melbourne store in Bourke Street Mall, shoppers stood in a queue that snaked 20 metres around a cash register that was still working.
Calls to Myer Communication staff have failed to reveal the impact of the failure.
Nick Williams, 29, wanted to buy singlets in the men's section on the store's seventh level about 2.30pm.
He said none of the registers on that level, nor two other levels he visited, were working.
What's not known is how much in revenue Myer lost and why the Company failed to have a backup in place or as one observer said, "A manual credit card paper system".
Questions are also being asked as to why Myer staff were not trained to move to an FPOS model whereby they manually entered a Mastercard, Visa or Amex linked system the ability to transact revenue.
Some shoppers were so fed up that they walked next door to nearby David Jones.
According to Nine Media a David Jones worker, who declined to be named, said shoppers had been complaining about the Myer incident throughout the afternoon.
"They've been saying they had to literally leave their [items] in the queue and just walk out," he said. "We've had a few just in our small section, but there would be more across the store I'm sure … It's a pretty big balls-up."
A Myer spokesman said its teams worked to get registers back "up and running as quickly as possible".
"We apologise to customers for any inconvenience caused during this time and can advise that stores will be trading as per normal tonight and tomorrow," he said.
Myer's online store which is on a separate transaction gateway was not affected.
Shopper Cameron Heap wrote on Twitter: "Just went to Myer for the first time in years. Systems are down, can't process sales, service and store presentation as bad as I remember, never going there again."
Only two registers were working in the Bourke Street store, with staff telling shoppers to expect an hour-long wait in the queue. Staff made apologies to customers for the inconvenience over the PA system.
Myer's recent cost-cutting led to its first profit in nine years this year despite sales dropping 1.3 per cent for the year.
Some observers are now asking whether a lack of investment in IT infrastructure contributed to the problem.
A Myer spokesperson said: We had a technical issue on Saturday which affected registers at our stores. This issue has been rectified and registers are now working as per normal. We apologise to customers for inconvenience caused during this time and can advise that stores are trading as per normal today.
Myer said that they plan to extend their trading hours to make up for the loss of revenue.