Moto E5 Leaks With Fingerprint Sensor In Logo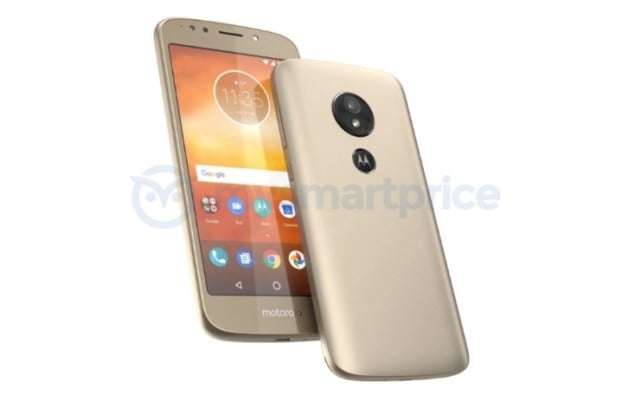 A render of Motorola's forthcoming E5 smartphone has been leaked to several websites online, featuring a fingerprint sensor embedded within the device's rear logo.
MySmartPrice leaked the rendered image, and states the device won't feature USB-C connectors, instead remaining with microUSB.
The device is said to be powered by a Mediatek processor.
Market commentators forecast that the Moto E5 will be launched in early April, which notably matches the date on the leaked image.