iPhone X To Be Killed Off Soon, New Gesture Control In Development
Apple who are struggling to get a technology edge over Samsung is now looking at gesture control and a new curved screen to differentiate themselves.
The new mobvement technology is similar to what Samsung has been working on, allows users to activate smartphone content by moving their finger or waving their hand close to the screen.
Apple is looking at delivering this technology in two years' time, Samsung who has already registered gesture control patents is tipped to have their system ready by 2019.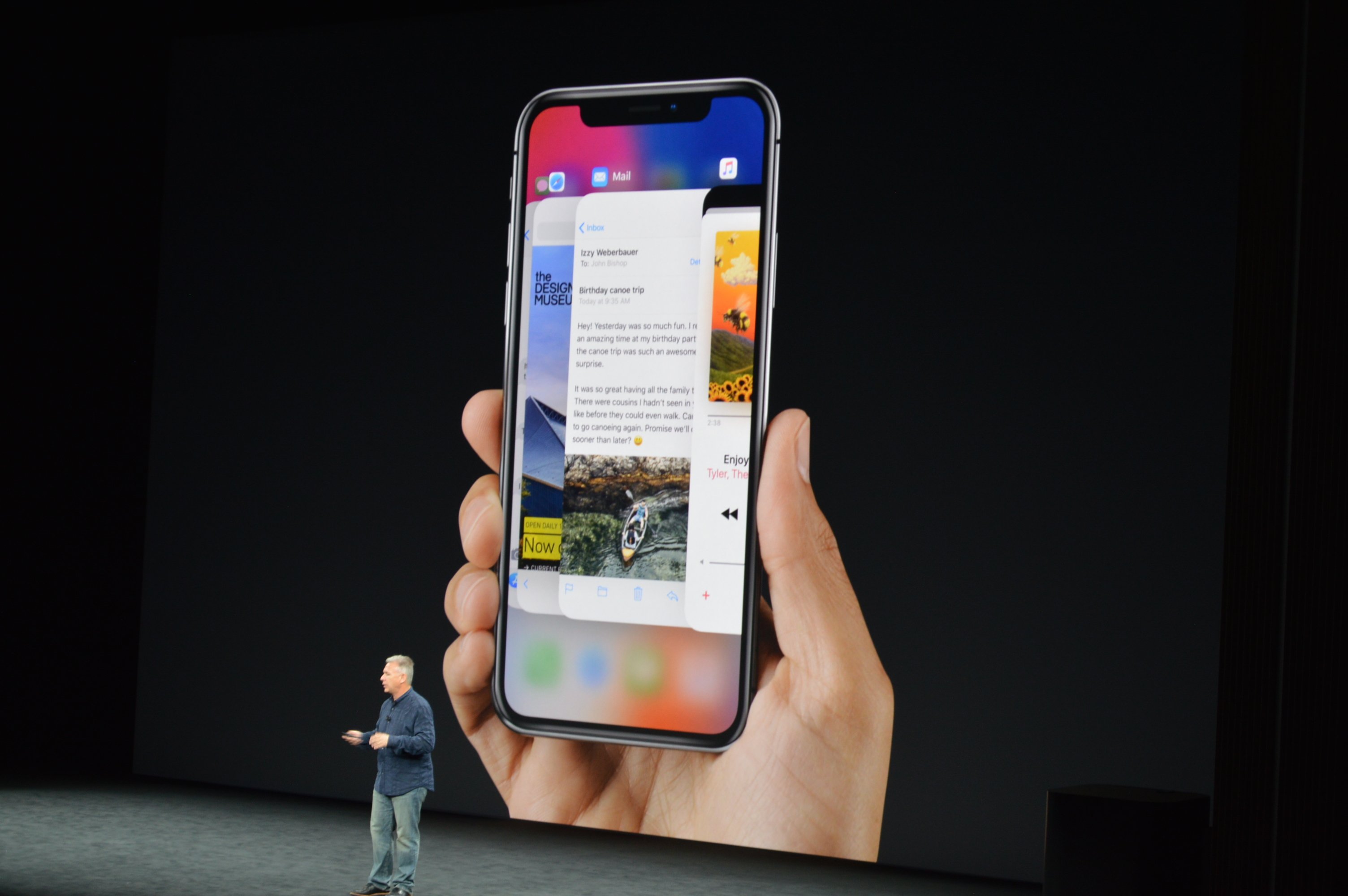 Bloomberg claims that the new gesture control feature is more sophisticated than the 3D touch found in the iPhone X.
Citing people with knowledge of the matter, the report found that the new gesture technology would consider the distance between someone's finger and the screen.
The company is also developing displays that curve inward from top to bottom, unlike Samsung smartphones which curve down at the edges.
Up until now every iPhone model has had a flat display.
Last month, another report revealed future iPhones might have brighter, slimmer and more power efficient MicroLED screens similar to what Samsung demonstrated at CES.
If successful, the technology would address the burn in issue common to OLED displays, which occurs if a static image is left on screen for too long.
Apple has yet to unveil the iPhone 9, rumours from the supply chain said the iPhone 9 will be available in two sizes, including one with a massive screen that would be Apple's biggest yet.
The 'Plus' size will reportedly have a 6.46-inch screen and will be sold alongside a smaller 5.85-inch model in a bid to compete with Samsung's Galaxy Note.
The leak came from a source within Samsung Display, the sole OLED supplier for the upcoming iPhones.
The source also said the smaller version was originally going to be a 5.28-inch model but that the firm upped it to 5.85 inches because of growing consumer demand for bigger-screen phones.
A recent Apple leak suggested the firm could cancel the iPhone X.
An analyst says the new model's disappointing sales could lead to the phone being cancelled – with production stopping as soon as this summer.
This could be the first time Apple has cancelled a phone model since the iPhone 5C in 2014.
Experts believe the lack of interest in the phone is largely due to the notch, which many potential Chinese customers believe removes too much space on the screen.