Hisense & Sharp Bail On Legal Fight Over Dodgy Hisense TV Claims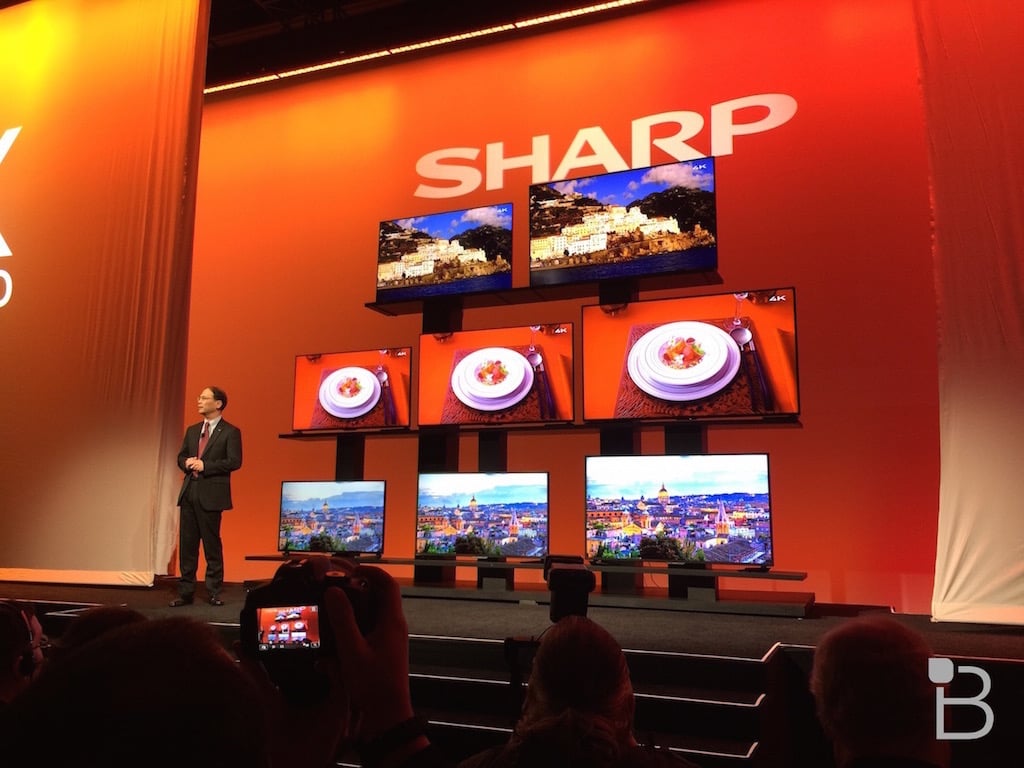 Japanese TV brand Sharp has dropped their legal action against Hisense after branding their TV's low-quality TV's with Sharp now set to return to global TV markets with a new 8K and OLED TV offering.
ChannelNews understands that following several meetings between the two Companies it has been agreed that Sharp will get their brand name back from Hisense immediately which will allow Foxconn, the new owners of Sharp, to start selling their TV's in the USA later this year.
Hisense had licensed the Sharp brand name to stick on Hisense made TV's after consumers in the USA and Europe rejected the Hisense brand.
Last year Sharp took legal action to block China's Hisense Group Co Ltd from selling TV sets in North America under Sharp's brand.
Since then Hisense has moved to license the Toshiba brand, they are also set to start selling Laser TV's. They did this because they only had three years left on the Sharp license contract.
A Sharp spokesman has declined to comment.
Sharp cut back its overseas TV business and licensed Hisense to use its brand in the United States in 2015. It later sued the Chinese state-owned firm for putting the Sharp name on what it said were low-quality TVs.
In September, Sharp asked the U.S. International Trade Commission to probe certain Wi-Fi enabled devices and their parts after Sharp accused Hisense of infringing its patents.
In August 2017, Sharp, filed a lawsuit challenging a foreign gag order that Hisense had initiated that Sharp lawyers said prevented Sharp from talking about its own brand.
The dispute followed claims by Sharp that after the Japanese Company cut a licensing deal and sold one of its factories to Hisense, along with the rights to sell televisions under the Sharp brand in the North American market for five years.
According to Sharp, Hisense quickly lowered its manufacturing quality and started shipping sub-standard televisions under the Sharp brand. In April, Sharp, now owned by Taiwan-based Foxconn, said that it was terminating the trademark licensing deal.
Hisense filed a notice of arbitration with the Singapore International Arbitration Centre, which is the dispute resolution agreed upon by the parties in their licensing deal. In June, Sharp filed a lawsuit (PDF) in California state court seeking to terminate the licensing agreement.
Shortly after it was filed, the Singapore arbitration took a surprising turn. The arbitrator issued an "emergency" interim award preventing Sharp from making any public statements about the dispute.
Sharp lawyers then challenging what they call the "gag order" in court, saying that it violates the Constitution. The key portion of the order is reproduced in Sharp's complaint, filed in District of Columbia Federal Court in the USA.
It said at the time that Sharp must refrain from "disparaging [Hisense] and/or disrupting its business, including by making public statements or press releases about this arbitration and/or the dispute" between the parties.
Sharp was taken over by Taiwan's Hon Hai Precision Industry Co Ltd, the world's largest contract electronics maker, having struggled in the face of low-cost Asian competition. Recent financial results have shown Sharp is recovering from massive losses, and the company has said it plans to re-enter the U.S. market with a high-end TV brand. They have also told ChannelNews that they will not enter the Australian market.