Federal Labor Governnment Set To Force Content & News Access Agenda
OPINION: The Federal Labor Government appears to be hell bent on controlling what Australians watch on their TVs, and streaming display screens in particular which news sources consumers interact with claim observers.
They also want to give struggling free to air TV stations, which include Channel Ten owned by one of the biggest media Companies in the world, Seven West, Nine Entertainment, as well as the ABC and SBS who already get tens of millions in Government funding a leg up at the expense of streaming services which consumers are flocking to.
According to sources, Federal Communications Minister, Michelle Rowland, is aiming to push through new legislation before Christmas, which could affect what you view and how you view your favourite sport, movie or TV series and more so what news is delivered to your display device.
She also wants to deliver access to the rich audiences of people, who have moved to streaming services to the struggling linear TV networks without any compensation, or licence fee being paid to the streaming services, which one observer claims is akin to owning an investment property in a prime location, and then being forced to forgo the rent on a tenant benefitting from the view and location.
If implemented in its proposed form a simple search for, example "Gaza Strip" or "fighting in Israel" will most likely send you to the ABC or SBS who are being favoured and given priority in the pecking order of apps on a device, a move that most Australians appear not to want according to recent research.
Or you could end up at a commercial TV site with the likes of Seven West and Nine Entertainment supporting the idea, as consumers desert their networks and linear TV broadcasting news and entertainment services for content streamed by the likes of Netflix, Foxtel, Stan, Prime Video, Kayo, and Binge.
"What the free to air networks want is free rent, on a streaming platform while also having access to a an audience paying to be on a platform while gobbling up the content freeloaders who the Government needs to build their profile".
Some commercial TV stations that are cuddling up to the Federal Government's initiative are now hiring former ABC political journalists which observers claim is a move to change their news political agenda in favour of the current Federal Government.
The former ABC political editor Andrew Probyn recently landed a new gig with the Nine Network after he was made redundant by the public broadcaster.
During his time at the ABC came under intense criticism of his love for Labor party policies, and once described former Prime Minister Tony Abbott as "the most destructive politician of his generation" in a news report which the ABC ran to air.
As one insider said this is "Outright socialism" with the Labor Party now putting into place media management practises that best serves the Labor party and their favoured broadcast partners, than the people of Australia who after making a choice to ditch free to air TV stations and in particular the ABC whose radio share of audiences has been in rapid decline, some say due to their political bias, falling 40 per cent in Melbourne and 35 per cent in Sydney between 2020 and 2023 for streaming.
The ABC, SBS and free to air TV stations who support the Government moves to stop streaming services from gaining market share, are losing consumers with "consumer choice" not a viable option in the debate on what impact the legislation will have on consumers viewing habits.
Then there is the issue of advertisers migrating to streaming services and TV brand TV's with even Samsung and LG Electronics now selling advertising on their operating system aimed at consumers who have bought millions of their display screens including TV's tablets and mobile phones.
Samsung Ads, claim that they now reached 60% of the Samsung Smart TV audience, a 20% increase in exposure from the original linear TV advertising seen on free to air TV's that the Federal Government want to prop up.
Several of the streaming services including Netflix, Paramount + and Prime Video are now offering free access to their content with Netflix rolling out an Ads based service this year, with the move mitigating claims that streaming is cutting off consumers from free entertainment and sports content. Foxtel and Kayo are also delivering free sports coverage in Australia for select games.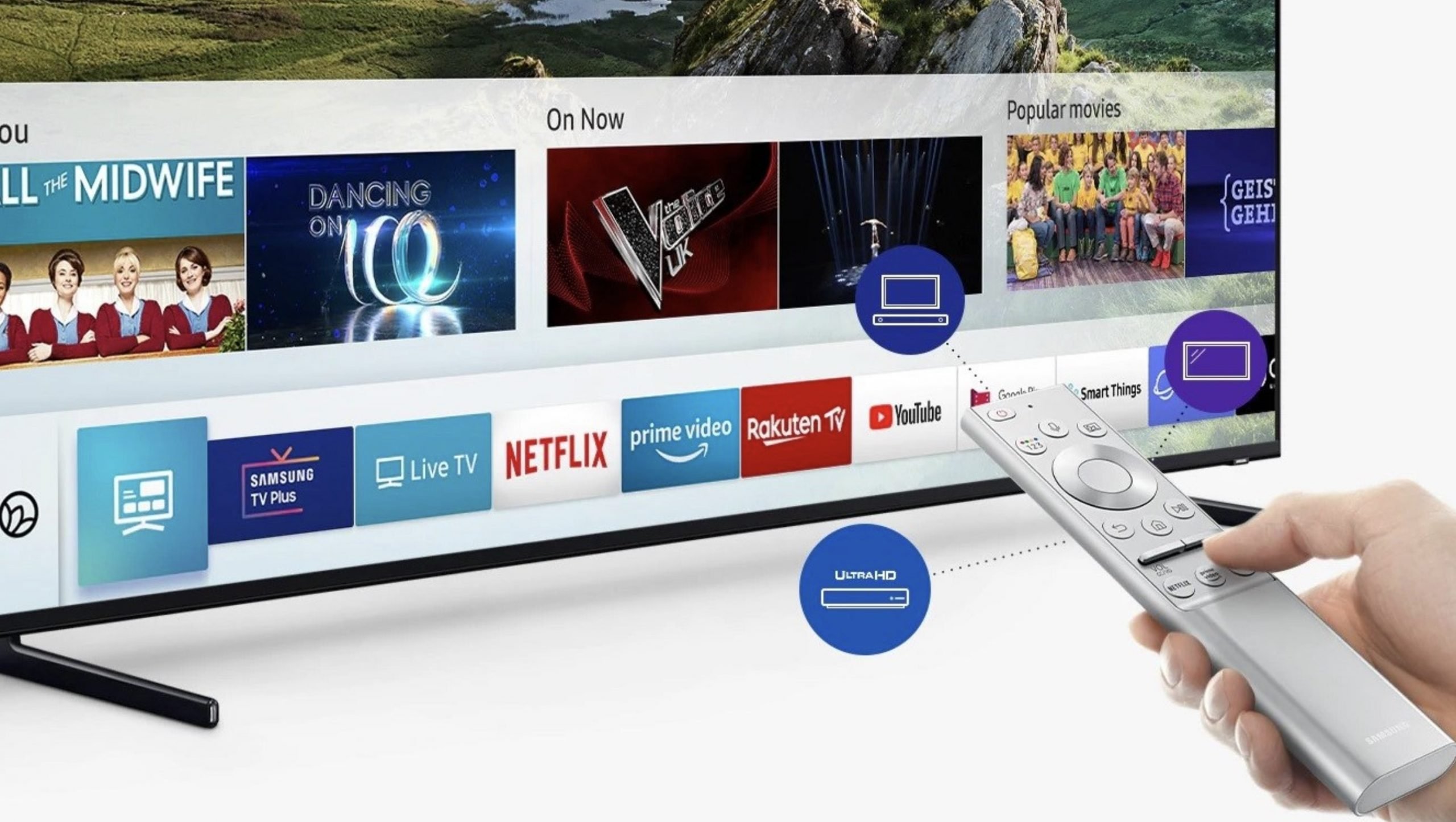 The streaming networks are also generating more content in Australia than ever before with Paramount + who own the Ten network set to make their new NCIS Sydney show available for free in both Australia and worldwide.
According to Think TV, Australia's trade body for commercial television, the 2023 financial year has been tough on the medium.
Over the course of the year, commercial free-to-air spending dropped 7.9% to $3.6bn in Australia.
Metropolitan free-to-air dropped 10.6% to $2.5bn.
What the Labor Federal Government want is control and the ability to deliver funding and commercial protection to their preferred media partners claim observers.
With a streaming model they lose control of the news sources, which are not able to deliver their thinking and interpretation of news issues affecting political parties in particular the Anthony Albanese led Government.
Anthony Albanese's approval ratings have fallen sharply in the wake of the referendum defeat and the decline in living standards as the political contest between Labor and the Coalition narrows to the closest margin since the 2022 election.
The first major poll since the defeat of the Indigenous voice referendum on October 14 shows the Coalition now leading Labor on the primary vote, 37 per cent to 35 per cent with several people in Canberra claiming that this is one of the reasons that the Albanese Government wants to have more influence on the media landscape.
Patrick Delany whose Foxtel, Kayo and Binge operations will be affected by the legislation as well as the likes of Fetch TV now owned by Telstra who also own 33% of Foxtel, claims the "feeding frenzy" on his target audience and other streaming Puck and other box providers, by free to air TV stations who want a free ride on the likes of the News Corp owned network, will hit Foxtel hard while protecting the interests of free-to-air networks.
Delany claimed back in August that consumers will be angry at some of the proposed reforms.
As a result, ASTRA an organisation backed by some of the biggest streaming brands in the world commissioned research which reveals that the overwhelming view of Australian consumers is that they want to control the TVs and the apps and content they watch and access.
The research showed:
When given the choice, 94% of Australians said they don't want the government controlling the order and layout of the apps on their TV.
73% of Australians want the ability to customise the order and layout of the apps on their TV themselves, followed by (21%) Australians who want manufacturers and service providers to do that for them.
80% of Australians believe the choice on what they watch should be their own.
1 in 2 Australians (50%) with a smart TV don't know how to change the layout and order of their apps.
Australians on average spend up to $2000 on their Smart TVs every year in addition to the multiple streaming apps they subscribe to.
Australians who pay to watch content want to decide where they watch it. 87% of those who pay for a streaming service agree if a sporting event is shown on both free and paid TV, they should have the right to choose which one they watch.
The research shows Australian consumers have spoken. Free TV services should be given presence via their primary FTA broadcast linear channels not their apps. Services should not be hidden from consumers or altered both in terms of app accessibility and in search. That control should sit with the Australian public who are paying for their devices and the services available on them. Overwhelmingly they have said they want this control.
ASTRA believes the policy objective is best met through a requirement to provide access to the primary FTA linear broadcast channels on connected TVs only. There is no need for double regulation of plug-in devices.
ASTRA has encouraged Australians to contact their local MP with their concerns, they have even provided a letter for consumers to email to their local politician.