Epson Releases Cheque Processing POS Printer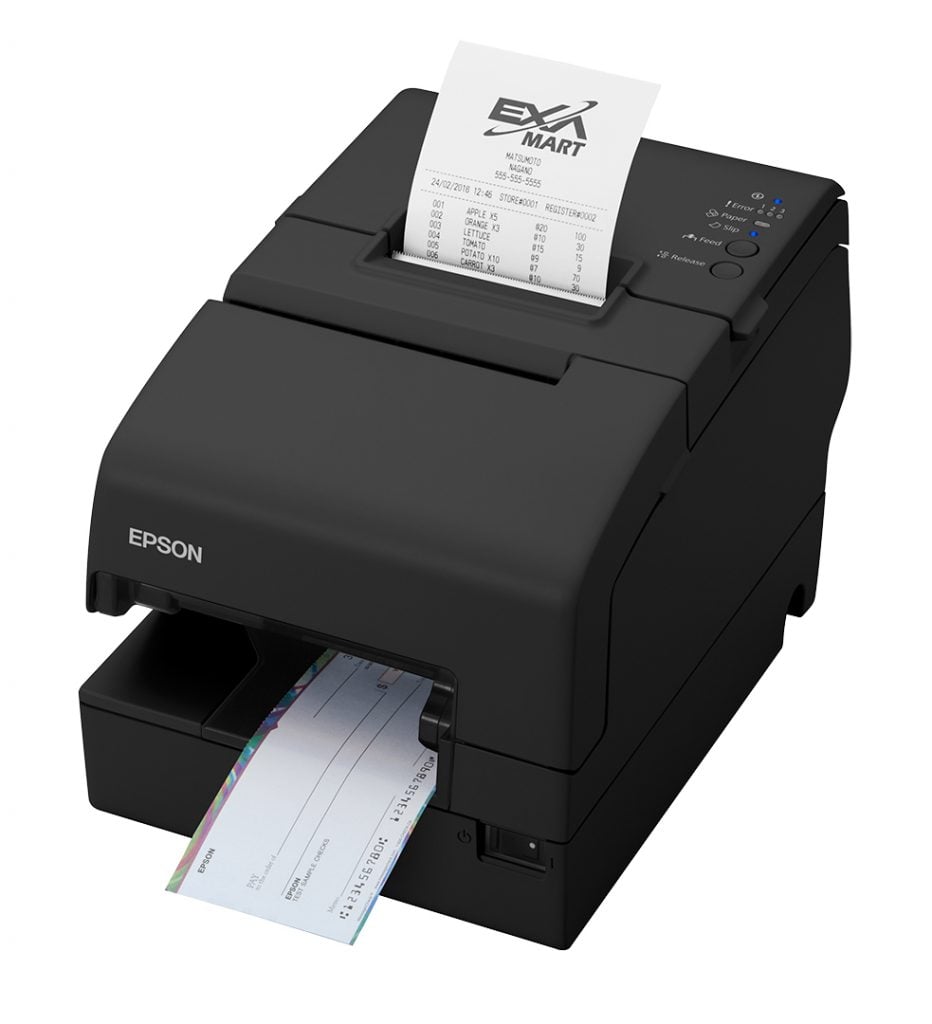 Epson Australia has released a new multi-function point-of-sale thermal printer for retail applications.
The Epson TM-H6000V is aimed at shops and businesses, with support for web-based printing and multiple tablet and PC POS systems, allowing businesses to use their existing systems while transitioning to new ones.
The compact unit is capable of printing receipts and payslips, as well as processing cheques.
Epson claims a print speed of 350 millimetres per second, with a print-head capable of printing up to 200 kilometres of receipts.
The TM-H6000V is now available through authorised Epson dealers.