ECOVACS Set To Shake Up Cleaning Market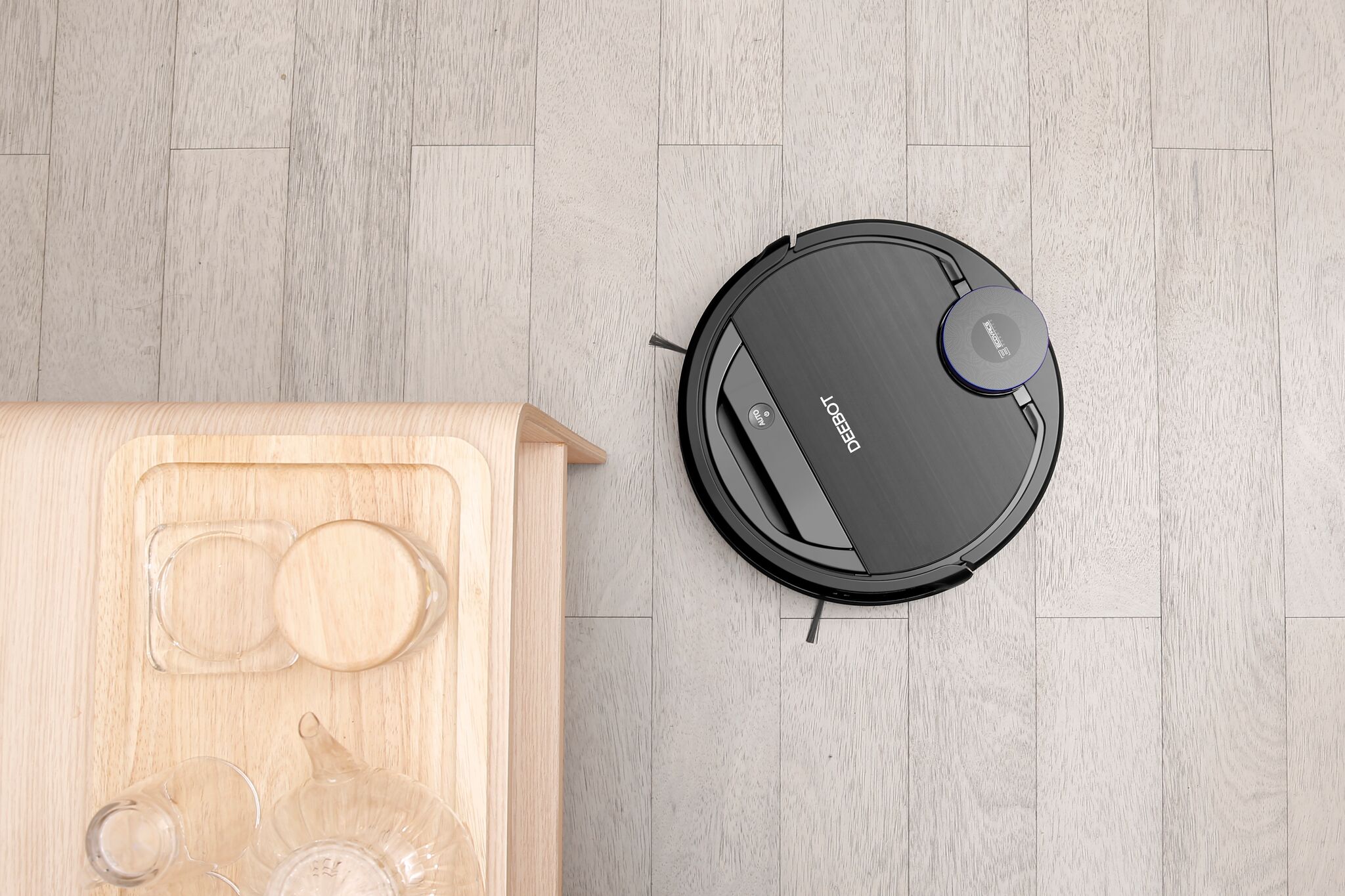 There is a new kid on the block in the appliance market and if their overseas sales are anything to go by they are set to be a key player in the robotic cleaning and stick vac market, they are also set to show retailers a slick new window cleaning product.
Ecovacs, already has a major share of the German market, 50% of the Chinese market and are a major competitor to iRobot in the US market.
A key partner of retailer Harvey Norman the Company who is now releasing a new voice activated robotic floor cleaner that works with both Google Voce and Amazon's Alexa the Company is looking to significantly grow their share in Australia.
What they have discovered is the Australian market is a tad different from overseas markets, with statistics revealing that the Australian lifestyle which is more outdoors, is ideal for the release of new products that robotically clean up sand and dust after a beach visit or deliver convenience for working family or singles who want to easily clean up pet hairs or want to give their apartment the once over while they are at work.
A recent research study conducted by Pure Profile, reveal that the majority (64%) of Australians are happy to openly embrace robotics that assist with house chores, a figure that increases significantly in 30-39-year-old (74%).
It's also revealed a warning for messy guys with 60% of females revealing that they are more than likely to be attracted to a male who has a "tidy" home.
In addition to a willingness to adopt new technologies, 30% of those surveyed said that they wished that they had more time in the day, a figure that shoots up to 39% for those aged 30-49.
52% of responders would ideally like to spend more time with their families, and 51% of those aged 30-39 wishing they had the time to study more or learn something new.
The bottom line is not new Australians "hate cleaning" and 79% of us get stressed if we have to return to a messy or dirty home.
A large share of people researched said that living with someone who doesn't do their fair share of cleaning at home really irritated them.
25% of those aged 30-39 even admitted that they had significant fights with their partners at least 5 times a year.
In Australia robot vacuum sales have been on a roller coaster ride.
According to LG who also sells robotic vacuum cleaners, the market "shot up" off the back of a video that showed a cat riding a robotic vacuum cleaner, since then the market has slumped.
Last year, sales of robotic vacuums dropped, while stick vacuum sales soared. In 2017, robovacs notched sales of $27.15 million, down from $27.56 million the year before. Both figures are a notable drop from 2015's sales, which hit $29.58 million.
By contrast, last year stick vacuums achieved $278 million in sales – up from $161 million in 2015.
Speaking of ECOVACS' Australian launch, Country Manager (ANZ), Damian Commane, affirms the company wants to see at least one robot in every Australian household:
"We have a vision of a robot helping every Australian family, freeing up time from cumbersome chores such as window and floor cleaning that will enable people to do more of what they love"
"With 500 world-class R&D employees, a strong and ongoing commitment to R&D and a presence in over 40 markets, it's fantastic that we are now able to introduce ECOVACS ROBOTICS into Australia and we are very hopeful that Australians will embrace the innovation that we are introducing".
Announced today, ECOVACS' premier robovac, the DEEBOT OZMO 930, now offers voice control via Google Assistant or Amazon's Alexa. At current, only three commands are available – start, stop, charge – however the company intends to expand this.
A full review on the ECOVACS' DEEBOT OZMO 930 ($1,299) is available here – including a run down of its 'wet-n-dry' dual functionality, app-based remote cleaning function, and ongoing maintenance.
Reports on ECOVACS' other robotic vacuum models is available to read here – including its more affordable robovac the DEEBOT OZMO 610 ($899).
As previously reported, ECOVACS also welcomed its first robotic window cleaner, the WINBOT X, at CES 2018. Australian pricing and availability is yet to be confirmed.
ECOVACS has also unveiled its new DEEBOT R98 ($1,399) – a 2-in-1 device offering both a cordless vacuum and robovac. The R98's robotic vacuum automatically empties its dustbin directly into the hand-held unit – a further time reduction. The robovac also supports ECOVACS' App for scheduling remote cleaning, plus more.
Speaking of the company's product portfolio, Commane affirms the primary focus is clear – to "deliver time back" to Australian households:
"The end goal however is simple – to save a significant amount time spent on household chores and help deliver time back to busy Aussie families"
"In the end, all of the research and effort put into creating the advanced features you will find in an ECOVACS ROBOTICS solution are ultimately designed to give people time back to do the things they love with the people they love."