Disney+ For Free? Telstra & Optus In Talks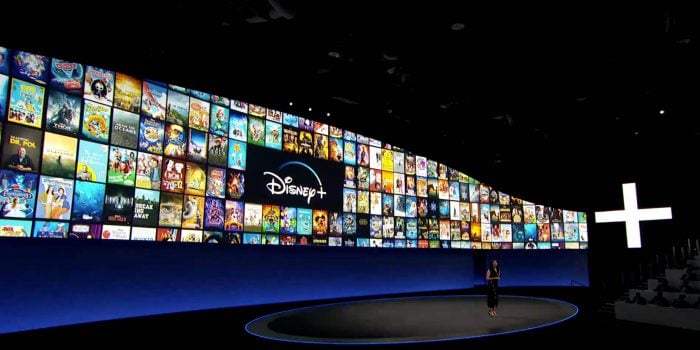 Optus and Telstra customers may be able to receive Disney+ for free, as sources reveal the US entertainment giant seeks to use Australian telcos as a tool to increase subscriber numbers for the streaming service launching in Australia on Tuesday.
As reported by the Australian Financial Review, the Walk Disney Company allegedly held talks with both Optus and Telstra over plans to offer Disney+ for free, as was done with Netflix when it first launched in 2015.
Unfortunately, the deal isn't likely to appear until after launch, with Disney Australia and New Zealand managing director Kylie Watson-Wheeler confirming the discussion with the Mickey Mouse brand, though she would not provide any further details.
'We're certainly having a variety of conversations across multiple areas. But our plan is to launch a standalone first. We want to establish the platform first on its own.'
A Telstra spokeswoman refused to comment 'on speculation' but stated the telco is 'always looking to offer our customers the best choice of services and entertainment options on Australia's best network'.
Optus, on the other hand, declined to comment on the matter, though it does seem likely for Disney to go ahead with the telco bundle, as in the US, Verizon customers can access 12 months of Disney+ for free.
Foxtel has also allegedly been in talks with the Walt Disney Company to integrate the streaming service as they did with Netflix, leaving ChannelNews to wonder if perhaps we could see a Disney+ button find its way to the physical Foxtel remote.
It comes as Disney dumps the Nine Entertainment streaming service Stan ahead of its local launch, and a month after the removal of Disney Movie channel from Foxtel.
Stan Chief Executive Mike Sneesby had hoped the one-year deal would extend after it expires next month.
Despite the removal of Disney content, the company sees both Stan and Foxtel as, 'great partners for us here in this market'.
'They're key partners for us with the non-branded content portfolio. In relation to anything we might do with Disney+ in the future, we are having a variety of conversations. There's nothing yet to confirm or share.'
Though she did share that Disney has 'an enormous amount of content we own that we can transact with that sits outside this platform,' leaving room for Stan and Foxtel to share some of that Disney Magic, at least what is left of it after Telstra and Optus.