Crunch Time Looming For Brands At JB Hi Fi As Margins Get Squeezed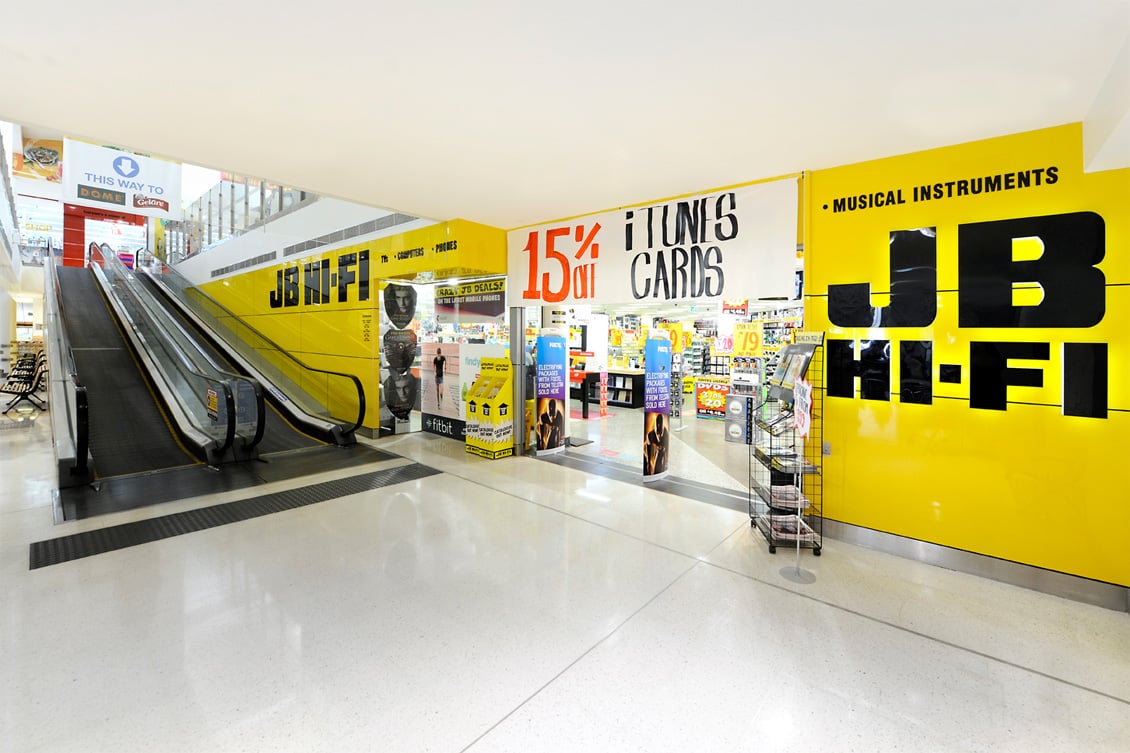 In a few weeks' time JB Hi Fi will move from their Chadstone headquarters to a new operational centre in South Melbourne, this will result in both The Good Guys and JB Hi Fi operations being under one roof.
The move to South Melbourne has several executives concerned and comes at a time when both retailers are facing new buying decisions. The big question for suppliers is how the buying groups will be restructured and who will they deal with in the future as with many suppliers a personal relationship with a buyer is critical.
The move is aimed at reducing costs with management now looking to simplify its supply chain by merging the JB Hi-Fi and Good Guys' support centres into a single site at Southbank in Melbourne – and benchmarking suppliers to identify underperformance and get better deals.
Last year Cameron Trainor the former CEO of JB Hi Fi was moved into a new role as Managing Director of Group Merchandise, the Company is also testing a new e-commerce platform designed to improve a customer's online shopping experience, they are also moving into the custom install market similar to what Best Buy do with their Geek Squad, at this stage both TGG and The Good Guys are using third party partners.
They are also providing new resources to instore staff to better serve customers while the new online software will enable the company to analyse spending so it can start making direct offers to customers based on past purchases.
Getting their product mix right is critical as it's not also expensive products that deliver the best margins, at this stage a 6% fall in profits is tipped by year end so getting the right products in stores and online at the right price is critical for the buying groups.
At JB Hi Fi some of the best profits come from low hanging fruit such as accessories which are constantly in demand but when sales of a premium product such as an iPhone slip as they have done recently so does demand for accessories such as covers, charging docks, and wireless chargers leaving Companies like Belkin a close partner of Apple struggling to grow revenues.
2019 and 2020 are set to be big up-grade years and for both JB Hi Fi and The Good Guys, getting their product mix, social media and online marketing right is critical.
During November and December discounting by competitors in particular online operators was rampant yet both TGG and JB Hi Fi managed to defy the slump in pre-Christmas foot traffic to deliver a better than expected 5.5 per cent increase in net profit to $160.1 million in the December-half by keeping costs in check and focusing on higher-margin products to offset pricing pressure.
JB Hi-Fi CEO Richard Murray said that JB Hi-Fi and The Good Guys would have to "work hard as always" and leverage their strengths in stores and online to defend market share "in a sensible and measured way".
The retailer is increasing floor space in JB Hi-Fi stores for mobile phones, gaming and connected technology such as internet-connected doorbells and security cameras by between 50 and 100 per cent to counter weak demand for software such as music and DVDs.
"There is a lot of noise out there at the moment and you can understand how consumers are probably more cautious at the moment and that must flow through – we have 300 stores across the country, we're going to be impacted by general sentiment," Mr Murray told The Australian Financial Review yesterday.
"The offset to that is [fast-growing categories like] the connected home and connected technology and where technology fits in the household – when people have money, they want to spend it."
Demand for CE products is still high despite falling house prices, rising living costs and lacklustre consumer sentiment. Brands that are working closely with JB Hi Fi and TGG have reported strong sales growth, with some claiming that there were "stock shortages" over the peak buying period because demand for certain products had been underestimated.
Despite a soft third quarter tipped because of an NSW State Election followed by a General Election JB Hi Fi management have reaffirmed guidance for full-year sales growth of 3.6 per cent to $7.1 billion and expects net profit for the year to grow by between 1.6 per cent and 5.1 per cent to between $237 million and $245 million.
The top of the range exceeds consensus forecasts around $240 million but is a fraction of the retailer's 15-per cent average annual profit growth over the last 10 years, underlining tough retail conditions the AFR reported.
"That's a wider range than usual and reflects there are a lot of moving parts," Mr Murray said. The top end of guidance implies June-half profit growth of 4 per cent but the bottom end implies a 6 per cent fall in profits.
"The JB Hi-Fi result was solid in a challenging domestic retail environment," said Tim Carleton, of long-short manager Auscap Asset Management. Mr Carleton named JB Hi-Fi as his preferred long at the Sohn Hearts and Minds investment leaders conference last year.
"It demonstrated again why they are a best-in-class operator. Sales, earnings and cash flow were all strong," he said.