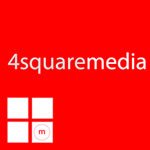 4SQM, 4Square Media Pty Ltd ACN 100 767 600
Media Services Terms And Conditions
OVERVIEW
1.1 Any Booking placed by Client with 4Square Media Pty Ltd shall constitute agreement by Client to be bound by the terms of this Agreement.
1.2 The terms of this Agreement apply to all Media Services sold by 4Square Media Pty Ltd or related Companies and as outlined in the 4SQM Booking Confirmation.
1.3 4SQM, may sublicence the Media Services to any of its Related Bodies Corporate.
1.4 This Agreement comprises:
(a) the terms and conditions set out in this document;
(b) any Order;
(c) any Booking Advice; and
(d) such other terms and conditions as agreed between the relevant parties in writing.
1.5 If there is any inconsistency between the documents referred to in clause 1.4, or in the event of any dispute, or termination, the following order of priority in interpretation applies:
(a) such other terms and conditions as agreed between the relevant parties;
(b) the terms and conditions set out in this document;
(c) any Booking Advice, subject to clause 1.2;
(d) any Order, subject to clause 1.2;
1.6 This Agreement constitutes the entire agreement between the parties.
RELATIONSHIP OF PARTIES
1.7 4SQM acknowledges and agrees that Client contracts with 4SQM in Client's own right.
1.8 4SQM enters this agreement on its own behalf and as agent for other 4Square Media entities.
ORDERS, AMENDMENT, CANCELLATION AND DISCREPANCIES OF BOOKINGS
1.9 Client may place Orders with 4SQM from time to time. At the time the Order is placed, Client must elect by notice in writing to receive confirmation of the Booking by either a booking form or quotation. If Client does not make any election at that time, Client will be deemed to have elected to receive confirmation of the booking by Booking Advice.
2.0 If a Client elects to use an Agency, the agency acting for the client is deemed to have elected to have accepted the conditions in the (booking confirmation) on behalf of the client.
2.1 A Client has the right to cancel all or part of a Booking without penalty if 3 months' notice is given in writing to 4Square Media Pty Ltd.
General
2.3 Although 4Square Media will employ its best endeavours to publish Copy as per the booking confirmation we cannot be held liable for any bookings that don't appear due to a web site being down or the failure of an ISP to deliver broadband internet delivery for a 4Square Media online web site.
RATES AND PAYMENT
2.4 Client will be charged for provision of Media Services by 4Square Media or relevant entities according to rates quoted in the Booking Confirmation. Rates quoted are exclusive of all taxes, including, but not limited to the GST.
2.5 Rates do not vary based upon whether or not the Copy is transmitted by means of Simultaneous Online Transmission unless otherwise agreed between the parties.
2.6 If Client has a credit account with 4Square Media 4SQM will provide to Client an invoice on a monthly or quarterly basis for the value of Media Services provided during the nominated period of the dates outlined on the booking form.
2.7 If Client does not have a credit account, payments for Media Services must be made on lodgement creative material or before the commencement of work.
2.8 Client will be liable as principal debtor for payment for amounts invoiced by 4SQM or the relevant related entities less any rebate subject to the terms of this Agreement.
2.9 If Client is an Agency and payment for Media Services is made by Client within 45 days of the date of an invoice issued under clause 2.0. Client will be entitled to a rebate (of 10% unless otherwise specified) on the amount invoiced (such amount being the GST-exclusive value of Media Services).
3.0 If payment for Media Services is not made when due, 4SQM or the relevant entity may in its discretion:
(a) disentitle Client from all entitlements to rebate on the booking confirmation amount and any subsequent orders placed with 4Square Media.
(b) require Client to pay 4SQM interest on the amount which is not paid on the due date for payment at the rate charged by Westpac Banking Group as its Index Rate from time to time plus 3% until such amount is paid; and/or
(c) suspend publishing any Copy or advertising until all outstanding payments are received by 4SQM or the relevant entities.
3.1 Client acknowledges and agrees that loss of entitlement to rebate and payment of interest in accordance with clause 4.6 is a reasonable assessment of the loss and damage that 4SQM will suffer as a result of Client failing to pay according to payment terms stipulated in this agreement.
3.2 Time is of the essence with respect to all payment obligations of Client.
3.3 If a GST is imposed on the supply of Media Services made under or in connection with this agreement, 4SQM or the entity may, in addition to any amount or consideration expressed as payable by Client under this agreement for Media Services, recover from Client an additional amount on account of the GST. Client agrees to pay the additional amount on account of the GST in respect of Media Services to 4SQM, in the same manner and at the same time as required for the payment of Media Services. 4SQM agrees to issue Tax Invoices to Client in accordance with the Act. 4SQM agrees to issue Adjustment Notes in accordance with the Act to Client, for rebates Client is entitled to, and other adjustments.
Client is responsible for disclosing to Client's own clients all arrangements and benefits Client receives or is entitled to receive.
CONDITIONS ON PROVISION OF MEDIA SERVICES
3.4 4SQM reserves the right to undertake such steps as are commercially reasonable in order to establish the credit worthiness of Client. For that purpose, Client agrees to supply 4SQM with any information that 4SQM may reasonably request in support of any Order including solvency statements, balance sheet and profit and loss statements and details of any insurance policies Client holds.
3.5 4SQM reserves the right to refuse, at its discretion, to accept for publishing any Copy or advertising banners supplied by a client or their agency.
3.6 4SQM may, at its discretion refuse Media Services to Client if Client is in breach of any term contained in these conditions or any other agreement with 4SQM.
3.7 4SQM may, at its discretion and at any time, cancel, reschedule or replace any material in 4SQM publications or wen sites.
3.8 Should 4SQM be unable to perform an obligation under this agreement because of an event outside
WARRANTIES
3.8 Client warrants that Copy lodged with 4SQM or related entities:
(a) complies with all laws, statutes, regulations, codes of practice and any standards determined by any relevant regulatory agency or industry self-regulatory body applicable to media Companies in Australia.
(b) complies with any standard or requirement specified by 4SQM and notified to Client from time to time;
(c) does not infringe copyright, trademark or other legal rights of any person;
(d) is not false or misleading and is true in substance and in fact;
(e) without limiting (a) and (b) above, does not infringe the Competition and Consumer Act 2010 (Cth) (as amended); and
does not contain anything which may give rise to any cause of action by a third party against 4SQM or any of its Related Bodies Corporate including any Station, including without limitation material which is defamatory or obscene or which infringes any right of privacy or personality or which otherwise causes injury or damage to any person.
3.9 Client warrants that Client
(a) has all applicable licenses and consents necessary to enter and perform its obligations under this agreement;
(b) is fully authorised to act on behalf of any advertiser or client on whose behalf Client is requesting Media Services;
(c) has complied and will continue to comply with all applicable laws and regulations in performing its obligations under this Agreement;
(d) will not breach any agreement, arrangement or understanding with a third party as a result of entering or performing any part of this Agreement.
4.0 4SQM exclude all implied conditions and warranties from this agreement except any conditions or warranties (such as those implied by the Competition and Consumer Act 2010 (Cth)) which cannot by law be excluded.
INDEMNITIES
4.2 Client indemnifies 4SQM and its Related Bodies Corporate including related entities each of their respective officers, employees, agents and affiliates against any action, claim, loss or expense arising from the broadcast and Simultaneous Online Transmission of Copy lodged with 4SQM by Client and all costs, losses and expenses suffered or incurred by 4SQM or any of it Related Bodies Corporate as a result of any breach by Client of any of the warranties set out in clause 3.8.
4.3 4SQMholds the benefit of the indemnity in clause 8.1 as trustee for each of its Related Bodies Corporate.
LIABILITY
4.5 Neither 4SQM or any of its Related Bodies Corporate will be liable under this agreement and Client acknowledges that 4SQMand each its Related Bodies Corporate excludes liability under this agreement, or otherwise in law for any indirect, special, economic or consequential loss or damage suffered or incurred by Client or loss of revenue, profits, goodwill, data or opportunities or loss of anticipated savings whether caused by negligence or otherwise and whether or not 4SQM or any of its Related Bodies Corporate was aware or should have been aware of the possibility of such damage.
4.6 To the extent permitted by law, all other representations, conditions or warranties, whether based in statute, common law or otherwise, are excluded. Liability of 4SQM or related entities for any breach of a term or condition implied by law is limited, at 4Square Media's option, to the supply of any service again or the payment for the cost of having any service supplied again.
CONFIDENTIAL INFORMATION
4.7 Each party must:
(a) take all action reasonably necessary to maintain the confidentiality of Confidential Information;
(b) not disclose Confidential Information to any person except as permitted under clauses 4.7 and 10below;
4.8 A party ("recipient") may disclose Confidential Information:
(a) to a representative of the recipient who needs to know the Confidential Information for the purposes of this agreement and subject to the recipient taking reasonable steps to ensure that any such representative is fully aware of the confidential nature of the Confidential Information before the disclosure is made; or
(b) which is required or authorised to be disclosed by virtue of any law.
4.9 4SQM may disclose and make available Confidential Information to 4SQM's Related Bodies Corporate on the condition that it takes reasonable steps to ensure that such Related Bodies Corporate are made fully aware of the confidential nature of the Confidential Information before the disclosure is made. Client consents to 4SQMRelated Bodies Corporate contacting Client in connection with their provision to Client of advertising, content integration, creative services and/or other products or services to Client.
MISCELLENOUS
5.0 This Agreement does not create a joint venture, legal partnership, employment or agency relationship between 4SQM and Client
5.1 No party may transfer or assign this agreement without the other party's/party's prior written consent (not to be unreasonably withheld)
5.2 No party will be liable for its failure to perform any of its obligations under this agreement due to any contingency beyond its reasonable control.
5.3 The invalidity or unenforceability of any provision of these terms does not affect the validity of enforceability of the remaining provisions.
5.4 This Agreement supersedes all prior representations, arrangements, understandings and agreements between the parties relating to the subject matter of this Agreement and sets forth the entire and exclusive and understanding between the parties relating to the subject matter of this Agreement.
5.6 A provision of or right created under this Agreement may not be waived or varied except in writing signed by the party or parties to be bound by the waiver or variation.
DEFINITIONS
5.7 In this agreement, unless the context requires otherwise:
Act means A New Tax System (Goods and Services Tax) Act 1999 (Cth) as amended, supplemented, consolidated or replaced from time to time, and associated Regulations and Rulings.
Adjustment Notes has the meaning given in the Act.
Agency means any Client who provides advertising agency services to its customers
Booking means allocation of time for the preparation of copy and editorial Copy.
Booking Confirmation means details of scheduled written form and containing such information as are specified by 4SQM from time to time, including, without limitation, the digital publications which Copy is to appear and the rate that will be charged for each booking.
Cancellation Date means the cancellation date as specified by 4SQMor Station from time to time which until further notice is 3 months prior to the scheduled publication of any Copy.
Client includes an Agency lodging Copy on behalf of an advertiser and any other person who lodges copy directly with 4SQM.
Confidential Information means:
(i) the terms and conditions of the Agreement; and
(ii) all information of a confidential nature disclosed or communicated by the disclosing party to the recipient not including total spend by Client but including any financial and pricing data including rate cards; business plans; policies; suppliers; inventions; product information and information about a party's marketing and/or promotional activities
but excludes any information which the recipient can establish:
(iii) is or becomes generally available in the public domain otherwise than through a breach of this agreement or any obligation of confidence owed to the disclosing party;
(iv) is or becomes known to the recipient from a source other than the disclosing party otherwise than through a breach of an obligation of confidentiality owed to the disclosing party;
(v) is or has been independently developed or acquired by the recipient; or
(vi) is approved in writing by the disclosing party for disclosure by the recipient;
Copy means advertising material or editorial Copy.
Copy Lodgement Requirements means requirements for lodgement of Copy information from time to time.
GST has the meaning given in the Act.
Holdings Datafile means the electronic holdings data file that records all Bookings of Client that are (at the relevant date) held in Nine's traffic system.
Media Services means the provision of editorial or information marketing editorial for:
(i) publication by one or more 4SQM digital magazines or web sites ;
4SQM means 4Square Media Pty Ltd ACN 100 767 600
Order means an order for Media Services to be provided by 4SQM or any related entity
Related Body Corporate has the same meaning as given to that term in the Corporations Act 2001 (Cth) and Related Bodies Corporate has a corresponding meaning.
Tax Invoices has the meaning given in the Act.
13 GOVERNING LAW
These terms and any agreement between Client, 4SQM and related entities will be governed by the laws in force and in New South Wales and each party submits to the jurisdiction of courts exercising jurisdiction in that State.