COMMENT: The Good Guys Under Smart Will The Brand Get Roughed Up A Bit?
The move by Richard Murray, the overall CEO of both The Good Guys and JB Hi Fi, to anoint Terry Smart as the new CEO of The Good Guys has been praised by analysts, especially as Smart was Murray's former boss.
Smart, is smart, especially when it comes to cutting costs, delivering growth and above all competing in a brutally competitive environment, he has experience on his side and that is going to count when he starts carving costs out of The Good Guys operation which is top heavy when compared to the way that JB Hi Fi operates.
I am also tipping that it will not be long, before the squeaky-clean image of The Good Guys is roughed up a bit with the brand re positioned as an aggressive seller of appliances.
The Good Guys operates radically different when compared to JB HI FI and what Smart will deliver is a better return, per square metre of floor space.
It was Smart and Richard Uechtritz the founder and former CEO, of JB Hi Fi, along with former Marketing Manager Scott Browning, Cameron Trainer who is now CEO of JB Hi Fi and Bruce Thierbach, who lay the groundworks for what is now Australia's best consumer electronics retailer where square metres of retail space deliver above average returns.
The knowledge and expertise that Smart delivers is running gold and Murray must be credited for his decision to bring Smart back into the JB Hi Fi family.
I also tipping that Scott Browning the man who created the JB Hi Fi brand that is trusted by millions of Australians, will have a hand in the reshaping of the The Good Guys image to make it more appealing to a millennial target audience that Browning went after when he created JB Hi Fi Home.
Then there is the issue of Amazon and whether The Good Guys is set to impacted by the arrival of the big US online retailer.
A key part of the TGG product mix is large white goods, which are more difficult to ship than smaller appliances, this could result in this category being left alone by Amazon as they concentrate on consumer electronics.
Right now, The Good Guys is positioning itself as a key part of the kitchen design process. The only problem is that this is a difficult market to tap as most of the kitchen and home design companies already have relationships.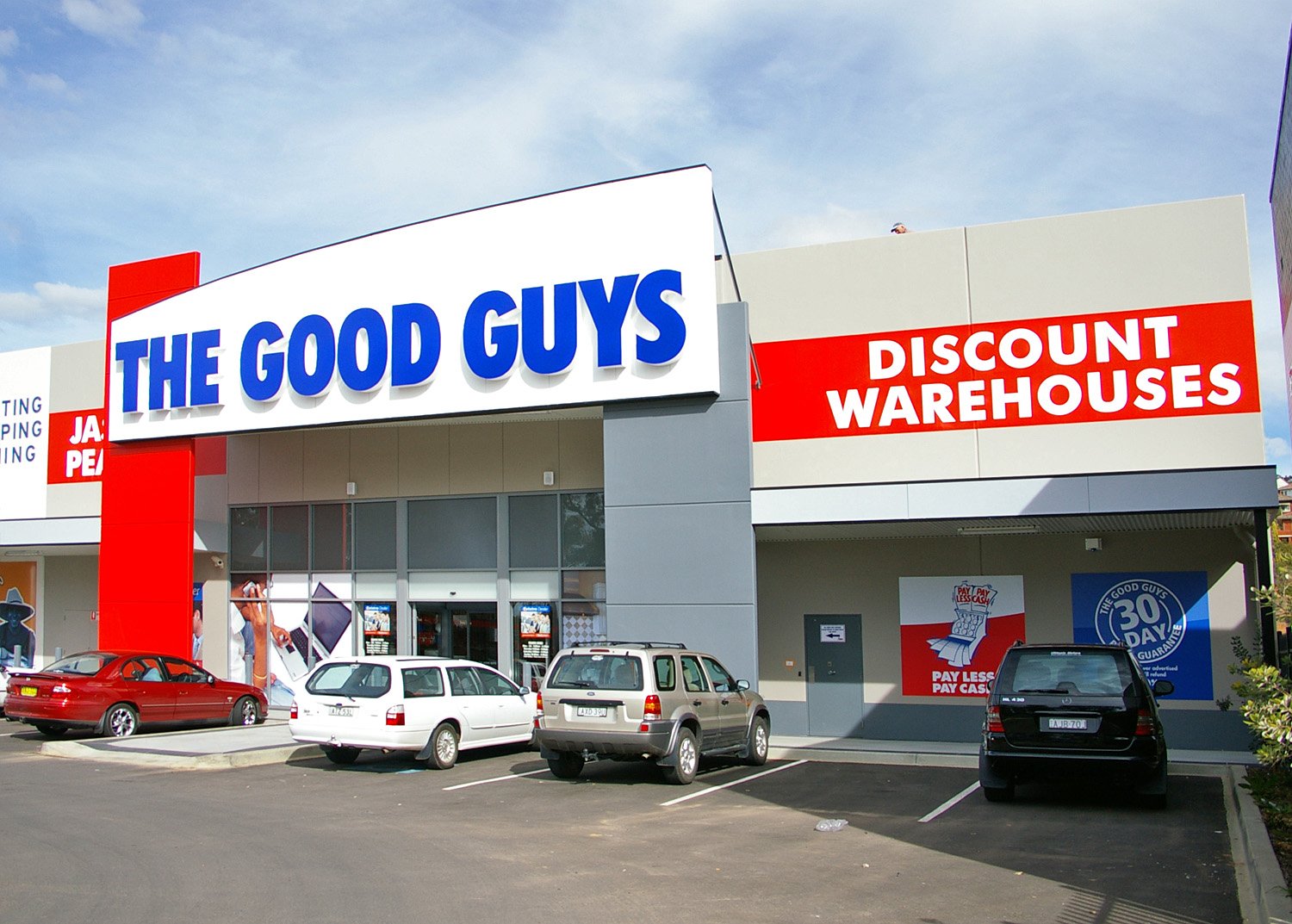 While TGG have already forged relationships, and are a key partner with My Kitchen Rules, the big question is whether their brand is aggressive enough to pull consumers in the same way that JB Hi Fi does.
With most consumers, today JB Hi Fi is the "absolute" place to go if you want to browse consumer electronic products.
The Good Guys on the other hand does not have the same pulling power for appliances and I suspect that within 18 months this problem will, have been turned around using aggressive marketing, strong SKU content and above all EDM programs that deliver offers that consumers cannot ignore.
For Harvey Norman, a key Good Guys competitor, Terry Smart is their worst nightmare, they know what he did to them in the consumer electronics market and there is no reason why, he cannot do the same again with appliances.
All the fundamentals are in place at The Good Guys to take Harvey Norman on and strip market share away with a combination of new stores, slick marketing and are positioning of the brand to appeal more to today's younger families who are already shopping at JB Hi Fi.
Another big benefit is that JB Hi Fi the new owners of The Good Guys know who these consumers are and where they live, so marketing to them becomes significantly easier.
JB Hi-Fi bought The Good Guys from the Muir family in November, boosting its share of the home appliances market from 3 per cent to 29 per cent and its share of the electronics market from 19 per cent to 24 per cent, they now believe that they can not only grow market share but deliver better returns from the existing operation by cutting costs and this is what the 51-year-old Smart is good at.
JB Hi-Fi chief executive Richard Murray convinced Smart, 51, to return to JB Hi-Fi after Michael Ford, 70, informed the board that he was resigning.
"He had a few things people were trying to get him involved in. I said 'here's something more material'," Mr Murray told The Australian Financial Review on Thursday.
"It's a great outcome. While I really respect Michael's decision, to have such a high-calibre candidate coming into the business is fantastic. Terry is an experienced executive and has an intimate understanding of consumer electronics and home appliances. Terry is one of the best retail executives in the country."
Terry Smart was only 48 when he left JB Hi-Fi in 2014 after a 14-year career – four as chief executives and 10 as chief operating officer – to spend more time with his family and to pursue private business interests such as the acquisition of the Queensland Book Distribution Company (UBD) in partnership with Richard Uechtritz the founder and board director of JB Hi Fi.
"Terry liked the early stages of building the business, he liked a challenge," said one source. "He obviously sees a challenge in The Good Guys."
Mr Smart's return was applauded by investors, who sent JB Hi-Fi shares up almost 4 per cent to $25.38.
"I think it's a good thing – we always liked Terry," said Legg Mason Asset Management analyst Jim Power. "We think he will do a good job."
THE AFR reported that JB Hi-Fi moved quickly to reassure investors that Mr Ford's departure was not due to a deterioration in sales and earnings.
Mr Murray reaffirmed JB Hi-Fi's full-year sales and profit guidance and said sales at JB Hi-Fi stores remained strong, with same-store sales up 8.2 per cent and total sales up 10.8 per cent in the March quarter.
Same-store sales at The Good Guys rose 1.2 per cent in the March quarter and total sales climbed 2.6 per cent. This suggests sales growth was flat in February and March – in line with guidance – after rising 3.5 per cent in January, buoyed by sale of fans and air conditioners.
"The combination of Michael Ford's exit and Terry Smart's appointment [rather than an internal appointment from The Good Guys management team] indicates JB Hi-Fi may accelerate the integration of the two businesses from a culture, buying and head office perspective," said Citigroup analyst Bryan Raymond.
Mr Murray confirmed plans for new stores but indicated there would be no major changes to integration plans.
"We'll continue the strategy The Good Guys and JB Hi-Fi were implementing," he said. "We want to protect both brands and grow our logistics and supply chain and our commercial business."
Mr Ford said the decision to leave after almost 13 years at the helm was difficult.
"Having been with the business since 2004 and most recently navigated the business through the buy-out of the joint venture partners, the potential listing, and the sale process to JB Hi-Fi, I believe this is the right time for me to seek new challenges and for the business to move forward under new leadership," he said.