COMMENT: Smart Effect, Why There Is More Upside Tipped For JB Hi Fi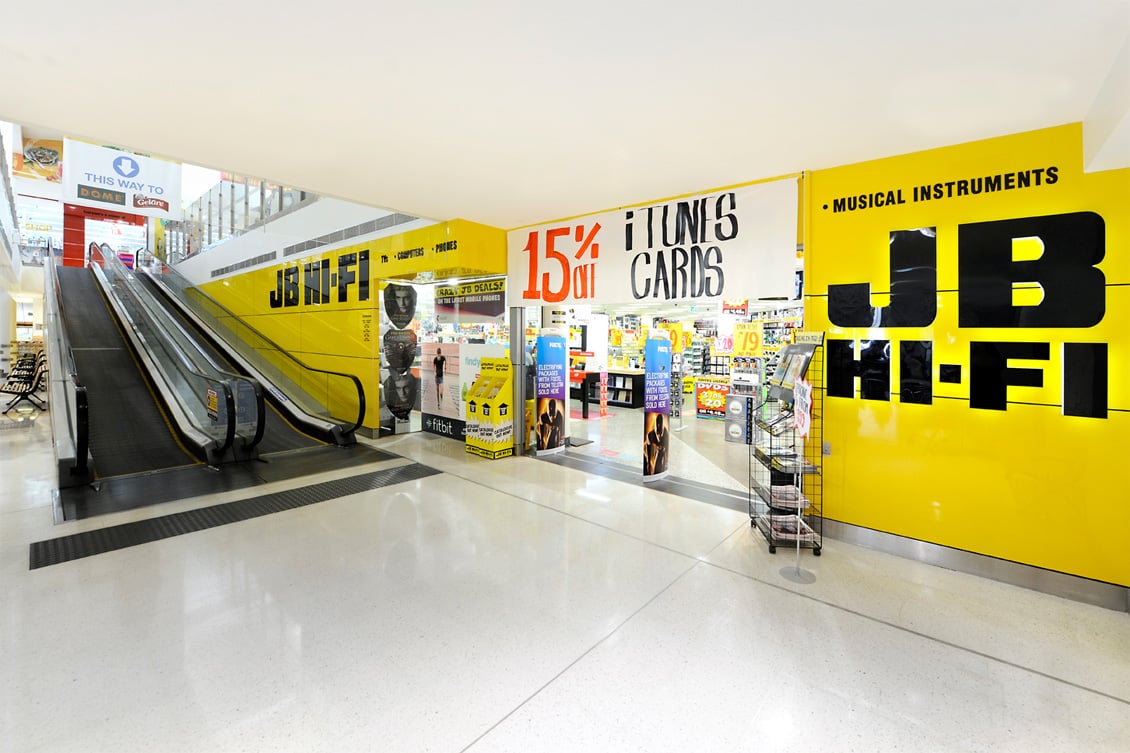 Sales growth for JB Hi Fi and The Good Guys is looking good but I suspect more is set to come in the next few quarter as JB Hi Fi management moves to restructure The Good Guys.
One only has to look at The Good Guys recent catalogues, to see a lot more retail aggression being applied to the brand and in coming weeks consumers will start seeing a new look instore.
With The Good Guys, now under the management of Terry Smart a JB Hi Fi veteran things are changing rapidly.
Smart knows what works and his knowledge of how JB Hi Fi was built into an aggressive consumer electronics brand is now coming into play at The Good Guys.
He has already restructured his buying teams and he is now evaluating what mix of products work best at the new look and re positioned Good Guys.
Shortly the industry will get to see a new instore look emerge for The Good Guys with the Essendon Fields store in Victoria set to be a benchmark store.
At the same more consumer brands are set to be ranged among the thousands of appliances that The Good Guys currently sells.
What Smart has to work with is a lot more floor space than what he had at JB HI Fi and I suspect that he will significantly lift returns per square metre of floor space. In the past, The Good Guys management used the stores to carry stock I suspect this could change as the retailers evaluates how to get a better return from the instore space.
At the same time, The Good Guys has in the past taken the risks associated with selling house brand products. This could change to a similar model where the risk on house brand products is carried by a distributor similar to the model Smart introduced with the now highly successful Soniq TV brand. At the same time
Earlier today JB Hi-Fi reported record a 13 per cent boost in net profit, beating its own guidance.
The electronics retailer said its net profit after tax for the 12 months to June 30 was $172.4 million, up from $152.2 million in the same period last year.
Total revenue grew 42 per cent after the company took over home appliance retailer The Good Guys in November 2016.
Sales at its flagship JB Hi-Fi stores grew 10.9 per cent to $4.1 billion. Stripping out the impact of new stores, sales grew by 8.6 per cent.
"Hardware and services sales … were up 14.4 per cent for the financial year, with comparable sales up 11.9 per cent, driven by the communications, audio, cameras, accessories, computers and home appliance categories," the company said in a statement to the ASX.
JB Hi FI said net profit after tax increased 36.5 per cent to $207.7 million on an "underlying" basis, which removes $22.4 million in transaction fees and other costs associated with buying The Good Guys and $15.8 million in write downs to the value of its New Zealand business.
While The Good Guys' revenue was only up 0.2 per cent and down 1.3 per cent on a like-for-like basis the full impact of restructuring and the changes that Smart is now implementing at The Good Guys has not really flowed through to make any meaningful impact at this stage.
The company has said it was on track to record up to $20 million in efficiency savings from combining the two business by the 2019 financial year – one year earlier than expected.
This process combined with a higher return per square metre instore coupled with a new rebate structure which JB Hi Fi is currently discussing with suppliers for both retailers, could see the combined group deliver above average returns, especially in the last quarter of 2017 as Apple and Samsung go head to head in the consumer smartphone market and several brands deliver a new generation of technology such as High Res Audio, which if sold right will see consumers flocking to stores to upgrade their current audio technology.
The Australian reported that JB Hi-Fi has been cited by many analysts as one of the biggest potential victims of the landing of Amazon in Australia as early as next year, with its cut-throat retail strategy that might include consumer electronics such as TVs, computers and iPhones.
But in one of its strongest results in a decade, driven by The Good Guys as well as double digit sales at its JB Hi-Fi stores, the retailer is in a strong financial position at least to fend off Amazon and any other competitor.