CES: LG Boss Spells Out New 2022 Product Range
LG Electronics is taking it right up to their rivals at CES 2022, with new TVs, bespoke appliances and the new LG StanbyME private wireless display.
LG CEO William Cho, who was previously based in Australia, introduced the company's 2022 innovations, from upgradable appliance to LG's upgraded ThinQ platform which empowers compatible products, allowing non-LG products to connect with their TVs and appliances.
There was also the worldwide debut of LG's new PuriCare AeroTower, which is an all-in-one home air care solution designed to deliver the benefits of an air purifier, fan and heater.
For the green finger consumer there is also the LG tiiun indoor gardening appliance, which offers a simple, clean and reliable way to grow healthy greens all year round.
Cho also introduced LG's InstaView refrigerator and its "knock twice to see inside" transparent door with new energy saving features.
LG's Home Entertainment offering was shown in LG's Virtual Studio, which included zones for appliances and sound gear. The company's LG Display division has unveiled its newest innovation, dubbed OLED EX, at CES 2022.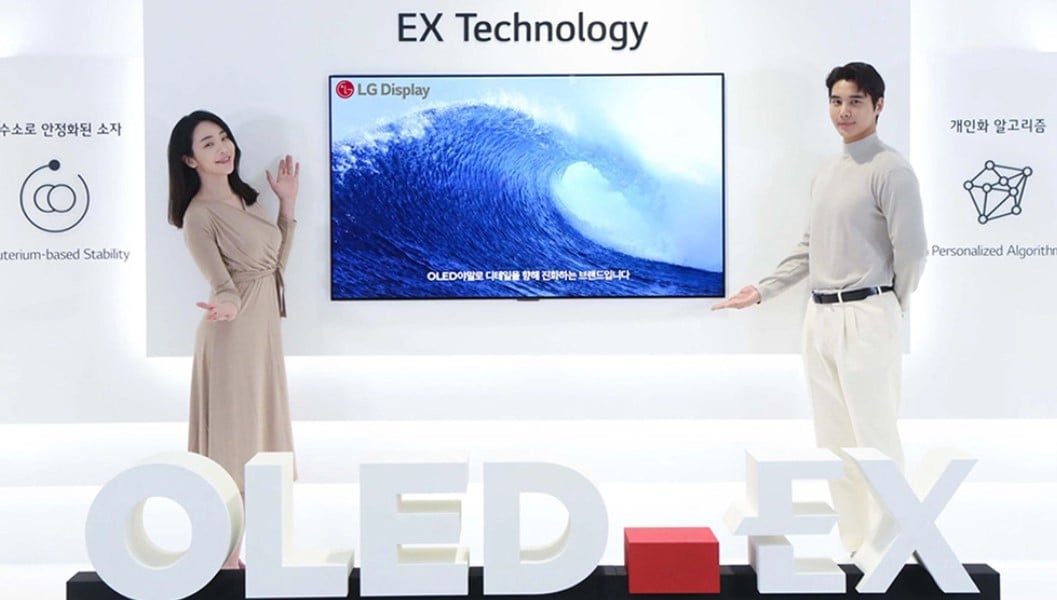 By swapping the hydrogen used in traditional OLED displays for deuterium, a stable isotope of hydrogen extracted from water, the new technology can increase your TV's brightness by up to 30 per cent, resulting in richer colour and more accurate details the South Korean Company claims.
It will also allow LG to reduce some units' thickness by up to 30 per cent compared to existing OLED displays. In a statement, the company shared that it plans to start incorporating the new tech into all its OLED panels, starting in 2022.
With Eco being high on the agenda at CES, LG announced the increased use of recycled materials in packaging materials, with products such as LG Soundbar and the reduction of plastic components in LG OLED TVs.
Beyond 2022, LG expects to introduce more than 600,000 tons of recycled plastic into its manufacturing processes and increase the recovery of electronic waste to eight million tons by 2030.
LG is also working on turning science fiction into reality, with the company's AI-powered CLOi door-to-door delivery robot being readied to roll into service.
Audiences will also be treated to a behind-the-scenes look at LG's virtual artist Reah as the robot rehearses for her upcoming music video.
Expanding on their automotive solutions presented in LG's previous Connected Car at CES 2020, LG OMNIPOD is an on-the-road extension of one's personal living space.
Designed to function as a home office, an entertainment centre or even a lounge, LG OMNIPOD offers a look at how a busy individual might be able to get more done in a future were working remotely doesn't mean having to work from home.