CES 2020: JBL Steps Into Gaming With Quantum Range
JBL has stepped into the world of gaming with the launch of their Quantum Range of headsets and PC speakers designed for both amateur and professional players alike.
Revealed at CES 2020, JBL has added a new standard to its Signature Sound with the development of QuantumSOUND Signature technology for both immersive and pinpoint accurate audio output.
In the new lineup are seven headset models and the JBL Quantum DUO speaker set, which will retail for €159 (A$258).
New Headsets include the Quantum 100, 200, 300, 400, 600, 800 and the flagship Quantum ONE which will retail for US$299.95, with the Quantum 100 selling for just US$39.95.
The accessible range of headphones are all over-ear headphones, with the Quantum 600 and 800 being wireless variants, and the Quantum 400 connected by USB.
Taking things a step further is the QuantumSURROUND technology featured in the 300 to 800 models.
Designed for virtual world realism, the audio processing replicates a much broader and realistic soundstage.
The Quantum ONE goes even further than this with the exclusive JBL QuantumSPHERE 360 sound technology.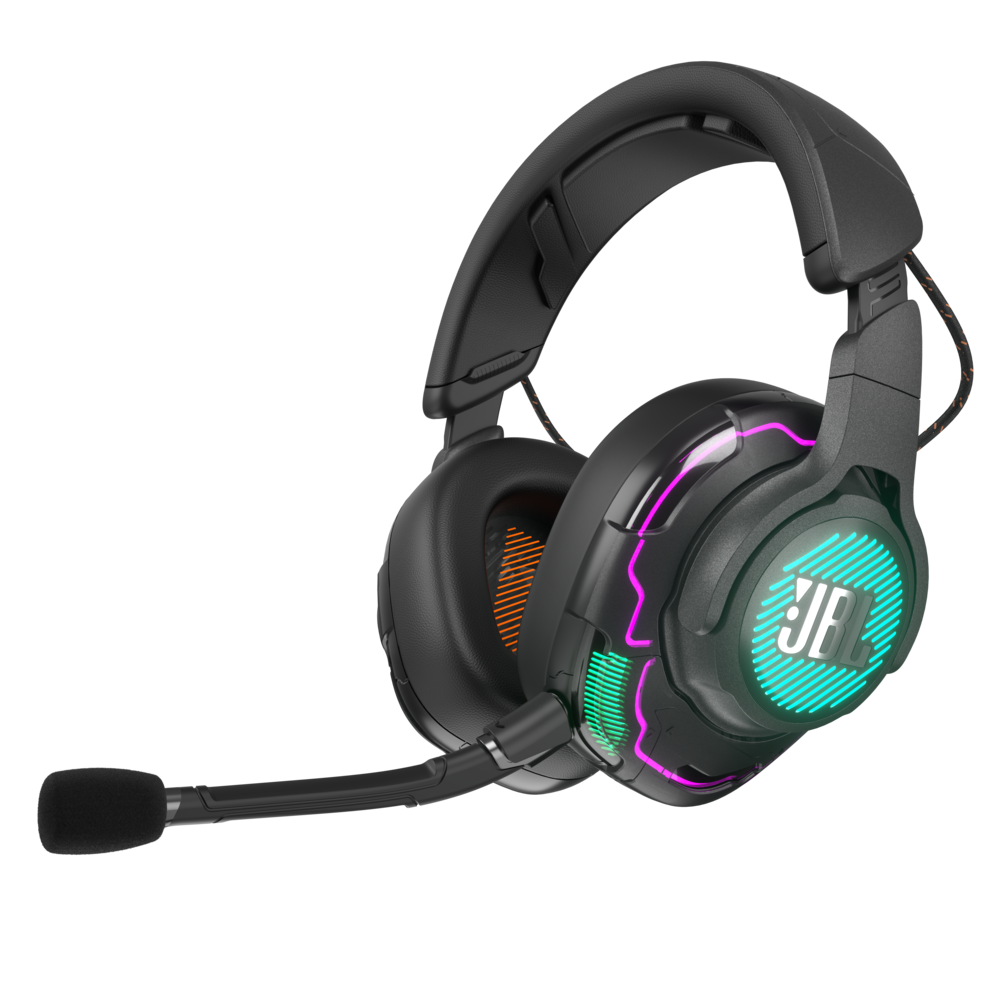 This proprietary algorithm and integrated head tracking sensors enable players to hear minute details like footsteps in greater detail than before.
Ms Grace Koh, VP and General Manager, Lifestyle Audio Division of Asia Pacific at HARMAN, calls it 'the most accurate soundscape in gaming'.
'Setting a new standard with the finest audio quality, the JBL QuantumSURROUND™ technology is expertly engineered to outperform the most popular spatial sound technologies available for gaming headsets today,' she said.
Active Noise Cancelling is also featured in the Quantum 800 and ONE models.
The entire range of headsets is compatible across all platforms from PC/Mac, Xbox/Playstation, Nintendo Switch, mobile gaming and of course VR.
In complement to the suite of new headphones is the JBL Quantum DUO, a pair of speakers that combines proprietary surround sound with Dolby Digital to create a more immersive gaming experience.
Featuring exposed drivers and tweeters for improved sound clarity, plus lighting effects that JBL claim will 'supercharge' your gaming rig.