CES 2020: Acer's Big Game Predator Monitors Choose Size Over Speed
Acer big game hunting monitors have been announced with a trio of displays for 'gamers of all types' choosing size over speed when compared with the ASUS ROG Swift 360Hz display.
Showcased at CES 2020, the lineup includes the Predator X32 gaming monitor, coming in Q2 for US$3,599, the Predator X38 for US$2,399, expected in April and the CG552K will be available in Q3 for US$2,999.
The new range from Acer is designed to offer a more expansive view for a more immersive gaming experience.
Victor Chien, President, Digital Display Business at Acer is supporting 'gamers of all types' with this trio of monitors.
Unlike ASUS, Acer has decided to go big or go home, unveiling the massive 55-inch Predator CG552K sporting a 4K OLED panel with up to 400 nits of brightness.
Supporting a 0.5ms response time in overdrive and a 120Hz refresh rate, the CG552K presents a strong option for those who want gaming monitor features in their living room without compromising on cinema.
Unfortunately, the monitor is still to be submitted for 'final G-SYNC Compatible validation as the product nears production'.
How this monitor will fare against LG's G-Sync compatible range of OLEDs or competitor ASUS' 144Hz 65-inch ROG Swift PG65UQ gaming monitor released last year is yet to be seen.
The 32-inch Predator X32, on the other hand, features G-SYNC ULTIMATE, NVIDIA's highest level of variable refresh rate validation.
Sporting a mini LED panel with UHD at a resolution of 3840 x 2160 the X32 can deliver up to 1440nits of brightness.
VESA DisplayHDR 1400 certified and rapid 144Hz refresh rate, giving you ultimate picture quality at the speeds you need for gaming.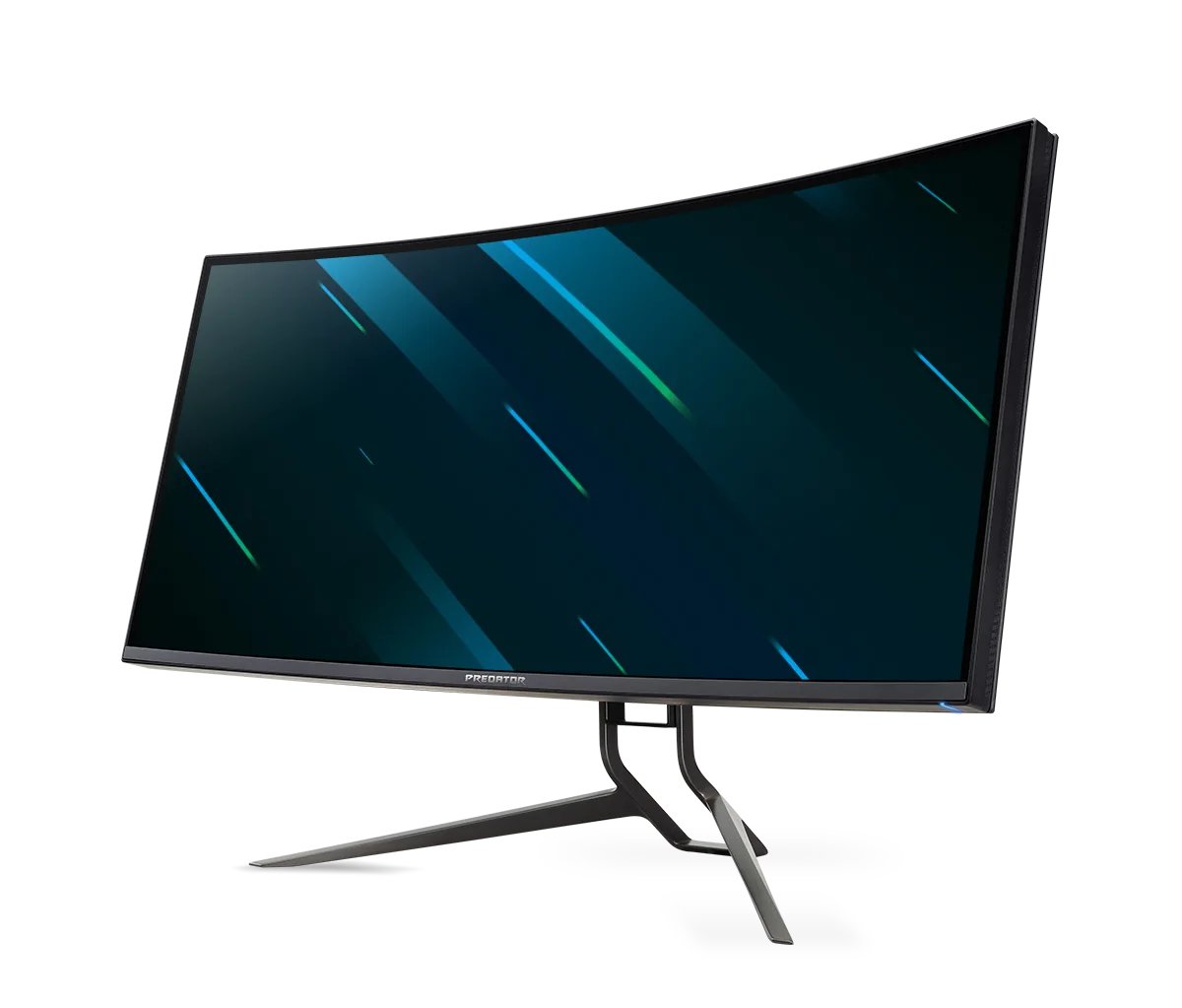 For lovers of the curve, Acer has the Predator X38 with a 37.5-inch UWQHD+ (3840 x 1600) display with a curvature of 2300R.
VESA DisplayHDR 400 certified with a 175Hz overclocked refresh rate, the Predator X38 is just as capable as the X32 when it comes to outputting stunning pictures at gaming level speeds.
Despite showcasing its Predator Triton 500 gaming notebook with an industry-leading 300 Hz IPS panel, Acer was unable to match ASUS with its ROG Swift 360Hz refresh rate gaming monitor.
While such high refresh rates may seem unnecessary for the average gamer, at the professional level it can be the difference between winning and losing.