Football lovers in Australia will now be able to ask Google to stream the English Premier League live on their Android supported...
Read More
Serious questions are being asked about the sale in Australia of none authorised Android TV's and Android TV set top boxes, with...
Read More
Vodafone has announced it will partner up with Nokia to facilitate its national 5G rollout. The partnership is set to last five...
Read More
Display technology has come a long, long way since the days of CRT, with 2019 seeing the birth of the 8K revolution...
Read More
The 2019/20 SmartHouse Best of Best Awards have been announced and in the highly competitive premium smartphone market, Samsung's Note 10+ has...
Read More
Don't speak Japanese? Google Assistant's real-time language translation feature which allows users to converse in two different languages in real-time is now...
Read More
Speculation is mounting that Google may deliver 4K Ultra HDR Dolby Vision for Play Movies after a team of developers uncovered code...
Read More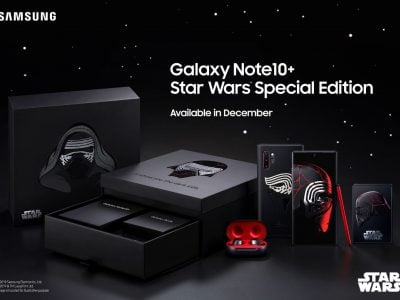 In advance of the December 20 release of Star Wars: The Rise of Skywalker – the final instalment of the Skywalker Saga...
Read More
As of January 31, 2020, Microsoft will no longer support its Cortana virtual assistant mobile app for Android and iOS in Australia,...
Read More
Updated to include a response from Dr Zhiqiang Lin. Bluetooth devices are allegedly vulnerable to hacking during the pairing process allowing potential hackers...
Read More
In just another dice roll during Google's worldwide game of technology RISK, the Alphabet-owned company is moving into financial services, with a...
Read More
A company by the name of castAway has developed a device that will allow iOS and Android smartphone users to add a...
Read More
Despite disappointing several first-time users with its debut iPad Photoshop app, Adobe has given an early preview of its all-new camera app...
Read More
Adobe has given a two finger salute to Android tablet and smartphone users however they have gave an upbeat revenue forecast for...
Read More