Cash Strapped Electrolux Shares Slump After Q3 Results & More Sackings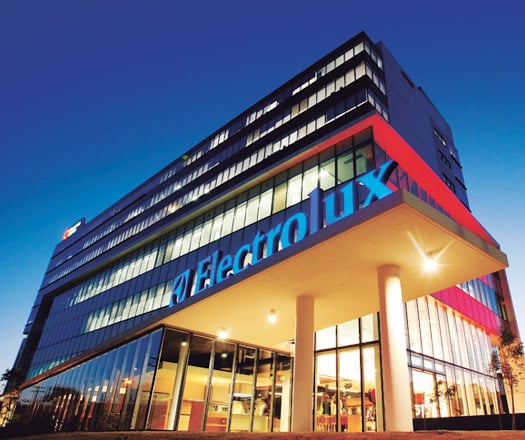 Sales of cash strapped Electrolux slumped 21% in Asia Pacific of which Australia is the biggest market during the last quarter, with executives admitting that the trend is set to continue into this quarter with the market in Australia being described as Negative.
Desperate to preserve revenue and cut costs the business has moved to slash 6.5% of their workforce with over 3,000 jobs to go worldwide. Back in October last year, the business slashed an additional 4,000 jobs, shares in the Swedish business fell 13.63% fell late on Friday night.
Chief Executive Officer Jonas Samuelson told Reuters that the business is cash strapped and Electrolux's high manufacturing costs was challenging for the business that at one stage was a potential takeover with Chinese Company Midea still interest in the business.
Electrolux ended up selling their washing machines and cooking products at lower prices than a year earlier despite the cost of manufacturing and shipping the goods rising.
"The challenging market environment, with demand mainly driven by forced replacements, consumers shifting to lower price points and high promotional activity, offset most of the 2.4 billion Swedish crowns cost savings," Samuelson said.
After returning to the black in the third quarter with a net profit of A$17.4M compared to a loss of A$88M a year earlier, the company reported a combined net loss of $155M for the first three quarters of the year.
According to 2022 financials for the Australian business the Company saw revenues fall from $950.7 million to $932.3 million according to returns filed last month for the 2022 calendar year.
Profit for the 2022 year came in at $70.2 Vs $118.4M in the prior year.
Global net sales fell 7.9% this was driven by continued weak market demand and consumers shifting to lower priced products which the Swedish Company and due in part to Swedish employment costs are unable to match compared to Chinese brands who are now picking up market share at the expense of Electrolux.
Price was negative year-over-year as promotional activity has returned to high levels this year that last year.
JPMorgan said the underlying global operating income was 50% below consensus, describing as "worrying" the fact that Electrolux was not expecting further improvements in fourth-quarter profit.
"This raises questions on how much of the additional savings will flow through to the bottom line, given the challenging industry backdrop," it added.
The company said it would reduce net costs with measures such as further streamlining of operations and layoffs.
The mass sackings will result in a restructuring charge in the fourth quarter of 2 billion to 2.5 billion crowns, it said.
The company's previous restructuring program was focused on North America, besides shutting down a factory in Hungary and production facilities in Egypt for Zanussi-branded major appliances.
Prior to that, Electrolux also shut down plants producing water heaters in Egypt and South Africa.
At this stage it's not known how many if any cuts will be made to the Companies headcount in Australia.