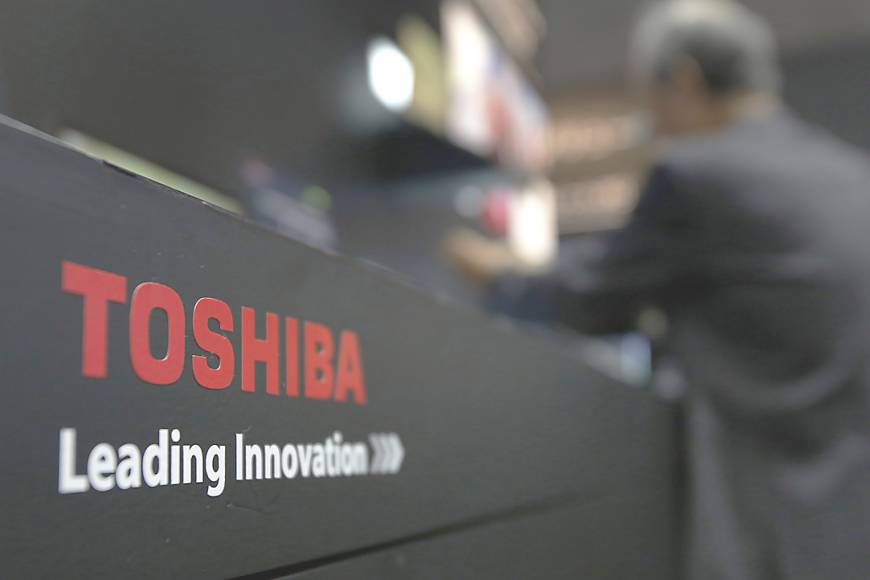 Toshiba's main bank creditors have urged the embattled borrower to conclude a deal to sell its memory chip subsidiary this month.
Sumitomo Mitsui Banking, Mizuho Bank, Sumitomo Mitsui Trust Bank and other key lenders are pressuring Toshiba to complete the sale by end of the Japanese financial year, next March.
The banks say they are committed to supporting Toshiba's cash flow, but their financial aid rides on Toshiba erasing the negative shareholders' equity caused by huge losses in its US nuclear power business.