Bang & Olufsen Release Stunning 55-Inch OLED TV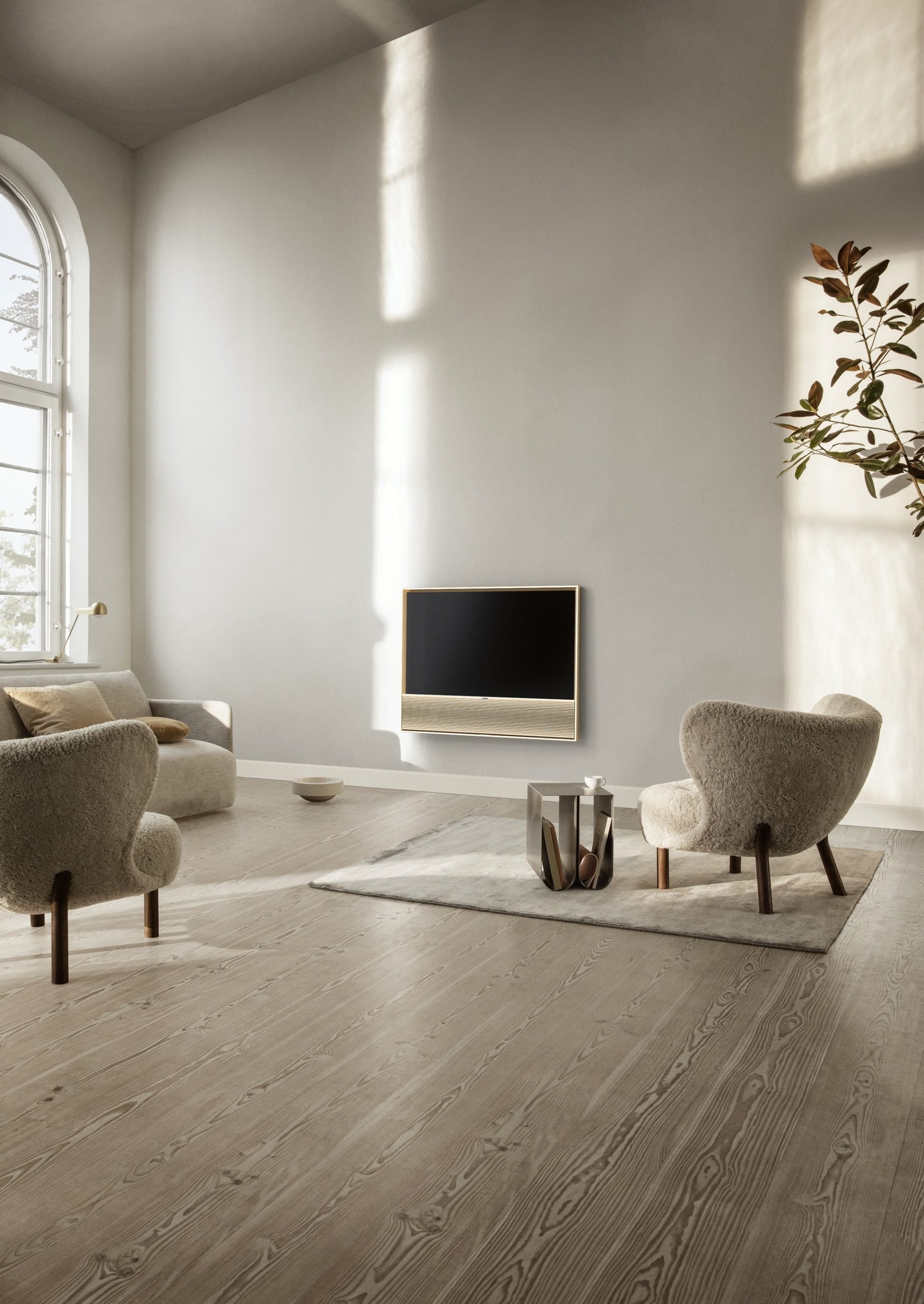 Bang & Olufsen has releases a stunning 55-inch Beovision Contour television that is as much a piece of art as it is a high-end television system.
Designed in collaboration with Torsten Valeur, with an OLED screen created by LG, the television is housed in an aluminium frame manufactured in Factory 5 in Denmark, and available in three colourways: Silver, Black Anthracite and Gold Tone, with matching fabric or wood veneer finishes for the speaker front cover.
The cables are routed through the centre rear of the television, hiding them from view, and the design is carried over to a single-piece aluminium remote, and three aluminum stand options, including the above tabletop stand made from a solid, rectangular aluminium billet.
In terms of sound, the three-channel, Dolby Atmos Beosound Stage speakers offer an immersive experience, with eleven speakers drivers and amplifiers, and 4 x 4-inch bass drivers that deliver pulsing bass down to 30Hz.
The Beovision Contour 55" with LG TV is available now, for $12,249 RRP.