As Brand Wobbles Apple Is Set To Go Back To CES After 28 Year Absence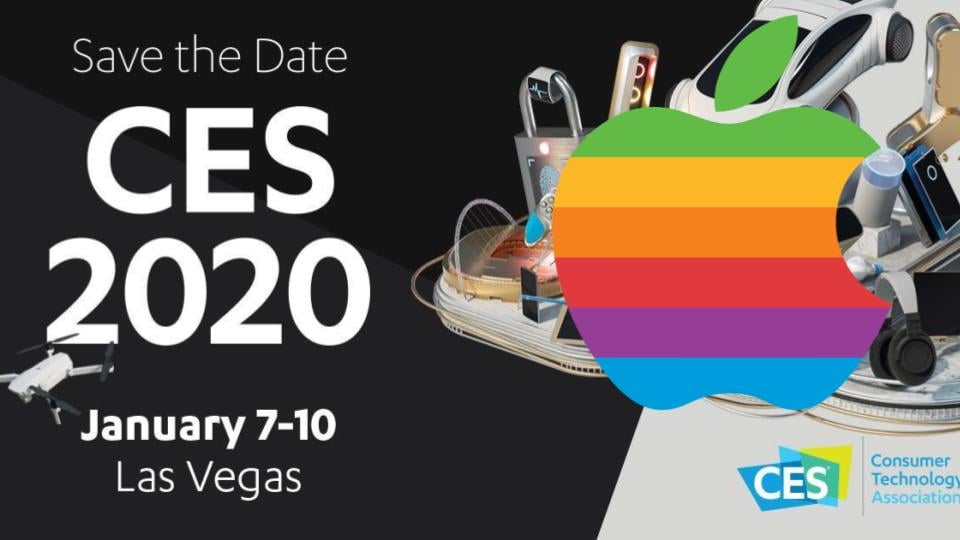 Apple is making its long-awaited return to CES next year after a 28-year hiatus where rather than unveil a new iPhone or Mac, the Cupertino company will be presenting its longheld stance on consumer privacy.
The last time Apple made a major appearance at CES they were discussing privacy at scale for companies in 1992, with when John Sculley introduced the Newton PDA in a keynote presentation.
Privacy has clearly been defining factor for the Californian based company for a long time, with their most notable achievement in the space being their stand against the FBI over the encryption of iPhones.
Since then Apple has created its own 'Privacy' oriented page on its website breaking down the company's stance on privacy which they define as a 'fundamental human right'.
'We design Apple products to protect your privacy and give you control over your information. It's not always easy. But that's the kind of innovation we believe in.'
Apple will be delivering a similar privacy focus discussion with their senior director of Privacy, Jane Horvath, speaking on a Chief Privacy Officer Roundtable on 7 January.
The roundtable will focus on the 'strategic imperative' of privacy 'for all consumer businesses, with the Chief Privacy Officer for Policy at Facebook, Erin Egan also joining the discussion.
'What do consumers want?' is the question being posed by the roundtable.
Unlike Google or Amazon, Apple has made the decision over the past 28 years to avoid CES, instead choosing to unveil new products within their own mediums like Macworld Expo or their yearly WWDC events.
The recently released CES 2020 agenda will also see a conference session on the 'Power of YouTube, Twitter, Instagram, Snapchat and Facebook, something that is bound to cover privacy more than once.
According to an article by Bloomberg, during Apple's absence from the electronics show, managers have been roaming the halls to identify future technology opportunities, while assessing the competitive landscape of its rivals.
Supposedly this was an opportunity for Apple's supply chain to network with potential manufacturers and suppliers for components that may appear in future devices.
While the company will not be establishing a booth or presenting a keynote, Apple will be engaging with the technology industry to present its privacy-focused message.
If you can remember last year, in a cheeky move by Apple last year, they positioned a privacy-focused billboard in Las Vegas with the message, 'what happens on your iPhone stays on your iPhone', an obvious play on the city's colloquial slogan.