Apple Move In On Toshiba Memory Business Deal Tipped
Toshiba has been thrown a possible lifeline by Apple, a Company that has a reputation for also turning suppliers off, resulting in job losses and financial problems, similar to what Toshiba is currently witnessing.
According to reports coming out of Japan Apple has moved to take advantage of the financial pain that Toshiba is currently going through and is considering an investment of several billion dollars in its semiconductor unit, raising the prospect that the struggling electronics conglomerate will get a much-needed cash infusion.
Prior to Apple taking an interest Toshiba has put its memory chips business up for sale to make up for losses of over $10 Billion dollars.
Bloomberg reports that one option being considered is an investment accompanied by Toshiba holding shares, so that most the semiconductor unit will be held by U.S. and Japanese interests, satisfying the respective governments, NHK said.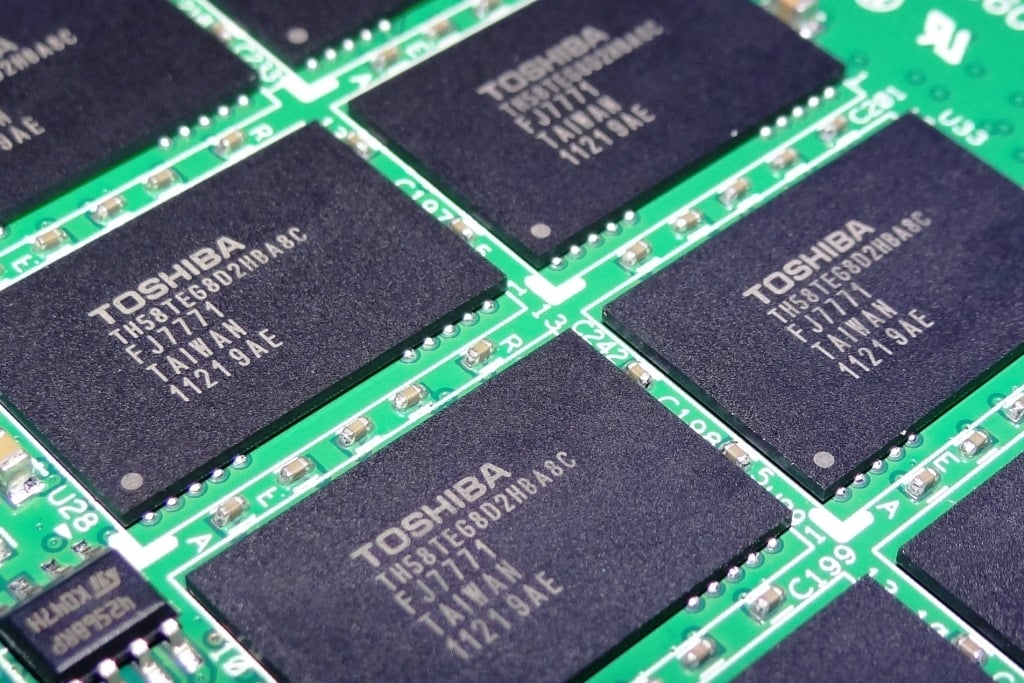 Despite the interest of Apple, Toshiba shares were down 4.8 percent on Saturday in Tokyo, after declining as much as 8.1 percent during morning trade. The stock is down 29 percent this year.
If Apple do take a stake in the Toshiba business it could resolve a joint-venture partner dispute with Western Digital who had earlier warned a sale may violate a contract it has with Toshiba.
An Apple bid would add another layer of complexity, given its large cash position and influence as the maker of iPhones. Toshiba's memory chips are used in smartphones, personal computers and data centres, putting them at the heart of a shift away from hard disk drives.
Western Digital acquired SanDisk after the SD memory Company was dumped by Apple. The move by Apple to own a share in the Toshiba business could create problems for Western Digital.
Prior to Apple expressing an interest in the business, Toshiba has narrowed the original group of contenders for the chip business after a first round of bidding. Taiwan's Hon Hai Precision Industry has indicated its willingness to pay as much as 3 trillion yen for the unit, Bloomberg reported.
Hon Hai could take a stake of about 30 percent stake and have parties including Apple and Japanese companies also invest in the chip company, to address Japanese government concerns about loss of technology overseas, NHK reported. Hon Hai has asked SoftBank Group Corp. for help with its bid for the chips business, the Nikkei reported Friday.