Apple Facing 26% Sales Slump As They Move To Defend Cash Cow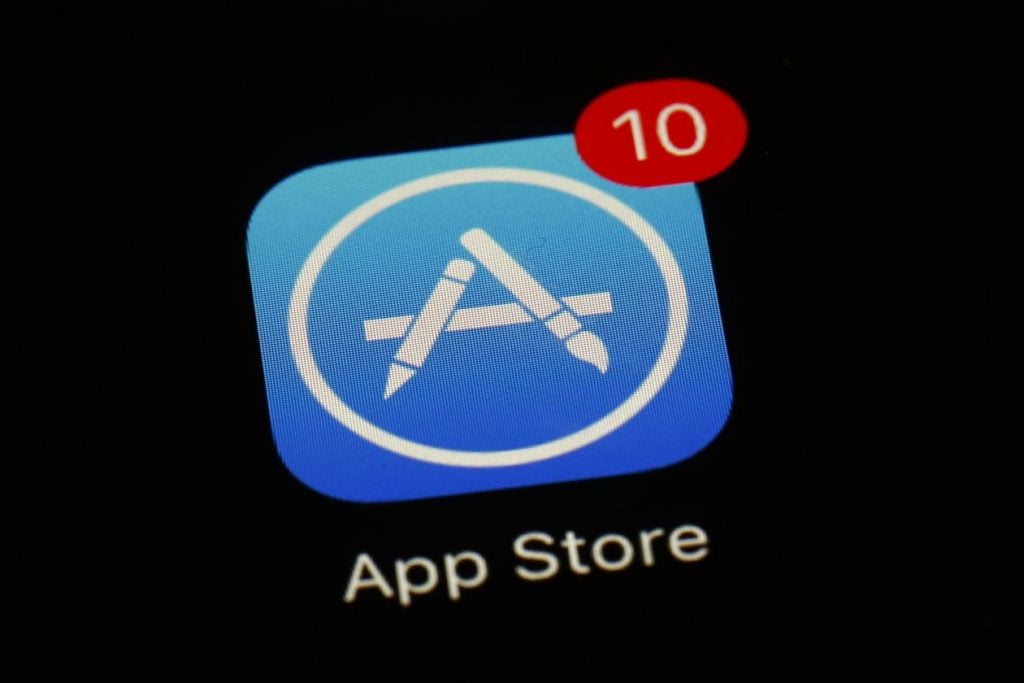 Apple who are facing a potential 26 slump in hardware sales after the US administration started a trade war with China has now moved to protect their App Store cash cow following mounting criticism over its dominance on the platform and treatment of its rivals.
iPhone sales are falling outside of China but if you take the Chinese market share out sales are tipped to fall 26 per cent affecting their 2020 earnings.
if China bans sales of the iPhone in the escalating US-China trade war, experts warn.
Investment specialists in Asia told ChannelNews that things are "not looking good" for Apple in Asia where there is already a move away from Apple products especially by the middle class.
Recently Apple moved to crank up their software sales as well as content via their App Store.
However, the US Company has been accused of unfair trading practices a claim that is attracting the attention of organisations such as the Australian Competition & Consumer Commission
One Company that has hit out at Apple's anti-competitive practices is giant music streaming Company Spotify, their claims have prompted an investigation by the European Union and an antitrust lawsuit under the Supreme Court.
In a blog post published overnight Apple attempts to quash developers' complaints by detailing the opportunities it provides, as well as the competing apps it hosts on the App Store.
Central to Spotify's complaint is 30% fee Apple charges content-based service providers to use Apple's in-app purchase system (IAP)
The firm publicly defended its App Store in the new page, detailing its functions and guidelines.
'Today, the App Store is more vibrant and innovative than ever, offering equal opportunities to developers to deliver their apps and services across iPhone, iPad, Mac, Apple TV, and Apple Watch,' Apple says on the new page.
'We're proud of the store we've built and the way we've built it.'
In a section called 'Principles and Practices', Apple defended its practices, saying developers decide what they want to charge from a set of price tiers.
'We only collect a commission from developers when a digital good or service is delivered through an app,' Apple said.
'We also care about quality over quantity, and trust over transactions. That's why, even though other stores have more users and more app downloads, the App Store earns more money for developers.'
The biggest problem for Apple following the decision by the US administration to block Huawei and its 68 affiliations worldwide from buying components from US companies without special approval by the USA is Asia where tens of millions of Apps are downloaded.
Washington said last week it would delay implementation of the ban for 90 days to allow Huawei to find suppliers.
Despite this, the US sanctions have already sparked a chain reaction among suppliers of digital devices worldwide.
In Hong Kong this week I sensed the emergence of patriotism with Chinese nationals moving to buy Chinese smartphones over Apple products. While in Taiwan the Huawei store which is just around the corner from my hotel has been empty every time, I have walked past.
Krish Sankar, an analyst from Cowen, a financial services company, wrote: 'Apple's iPhone, iPad, and Mac systems are at risk of experiencing demand destruction due to collateral damage from the sales ban to Huawei.
'The perception that Huawei is being 'unfairly punished' could lead Chinese consumers 'to retaliate as patriotism leads them to support domestic brands while products and services from U.S. companies fall out of favour.'
Mr Sankar called the ban on Apple a 'very long shot' in a CNBC interview where he also described Chinese consumer sentiments towards the US phone maker 'a fluid situation'.
Asked where their loyalties lay, Mr Sankar said: 'Their loyalties switch on the price of the device.
'We saw in January there was a very anti-iPhone sentiment china that kind of changed in February when Apple gave a very sweet deal – there were some pricing cuts during the Chinese New Year.'
A number of global investment firms have made the same projections about Apple's potentially risky year ahead in China, partly due to government retaliation risks and partly due to its waning prestige among China's middle-class consumers.
Citi has reduced its stock projections for Apple due to what they called 'a slowdown of Apple iPhone demand in China as China residents shift their purchasing preference to China national brands.'
Morgan Stanley and Goldman Sach also projected loss of revenue for Apple in the region of 23 per cent and 29 per cent respectively.