ALDI Cooks Up Big Savings On BBQ Goods
German supermarket giant, ALDI, is delivering big savings on BBQ goods for its September 28 'Special Buys' sale.
Consumers can save big on ALDI's latest Premium 4 Burner BBQ or its new Gas Smoker, along with other BBQ and outdoor-related goods and accessories.
The Premium 4 Burner BBQ can be picked up for $499 and comes with stainless steel burners with piezo ignition, a large viewing window with temperature gauge, and LED lights within the control knobs.
It includes a 240V rotisserie, stainless steel rod and prongs, as well as a recessed bamboo cutting board.
Consumer can also pick up ALDI's new Gas Smoker for $199, which comes with a glass viewing window, temperature gauge, and stainless-steel burner.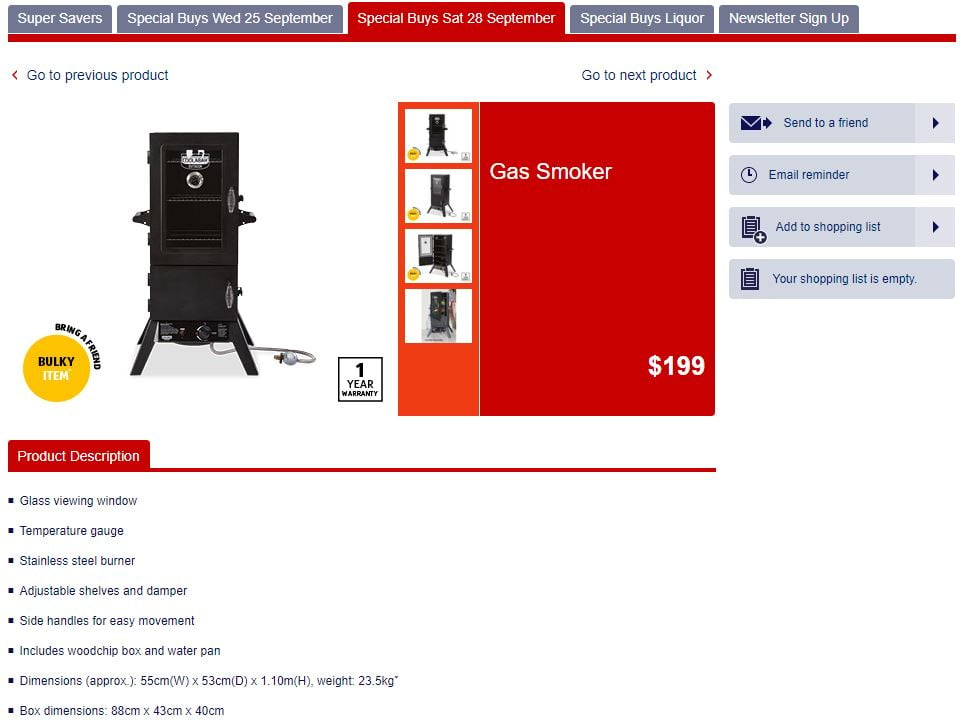 It comes with adjustable shelves and damper, side handles for easy movement, and includes a woodchip box and water pan.
In terms of accessories, the latest BBQ Thermometers can also be picked up for $14.99 each.
It comes with five levels for cooking – rare, medium rare, medium, medium well and well done.
For ease of use, the Thermometer's back light flashes red when target temperature is reached, and it also comes with a timer with alarm function.
Batteries are included, along with two magnets and detachable belt clip.
For further information and full product specifications are available on the ALDI website here.