After Dodgy Start Matter Gets A New Lease Of Life But Where Are LG & Samsung Appliances?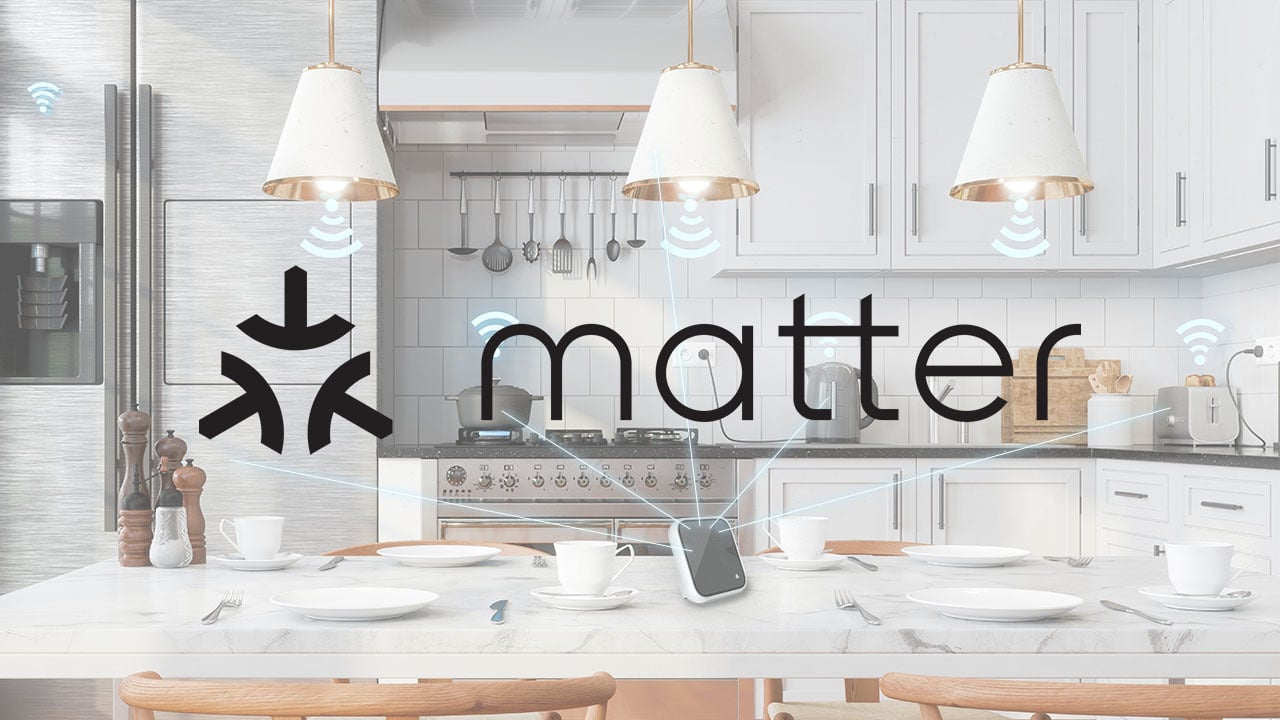 Matter the home automation standard that was hyped during COVID, rushed to release last November and then copped criticism because of holes in the code that supporters such as Amazon, Google, Samsung and Apple questioned.
Now there is a new version 1.2, that fixes a lot of the problems while adding support for nine new types of connected devices including robot vacuums, refrigerators, washing machines, and dishwashers.
There will also be support for smoke and CO alarms, air quality sensors, air purifiers, room air conditioners, and fans.
The resistance to adopting Matter has been noticeable during the past 12 months with companies that initially said they would support Matter or intended to support Matter with a view to adopting it still haven't, Lutron is one such Company.
There is even some that were fully on board from the outset who because of the problems completely stopped development programs.
The organisation behind Matter now claims that they have over 675 companies supporting the platform, with some retailers now revisiting the platform after failing to support it because of the problems.
With the new upgrade, Matter is moving from small devices such as of door locks and light bulbs to integrated appliances and large over aching systems such as air conditioning.
The Connectivity Standards Alliance (CSA), the organization behind Matter, released the Matter 1.2 specification overnight it allows smart home system and software providers such as Apple Home, Google Home, and Amazon Alexa and Samsung's Smart Things to integrate devices so that Matter devices from other brands can be seen and operated on their network.
For example, an Apple iPhone owner will be able to use a Google or Samsung product seamlessly.
The addition of appliances that support Matter will significantly expand product connectivity eliminating the need for different apps for different devices.
Yes, this means you should finally be able to control a robot vacuum in the Apple Home app — not to mention your wine fridge, dishwasher, and washing machine.
With bushfire season now on us people with air purifiers that are Matter support will be able to get alerts to their Android or iOS smartphone via a notification.
The new code includes basic function controls (start / stop, change mode) and notifications — such as the temperature of your fridge, the status of your laundry, or whether smoke is detected by your air purifier.
Robot vacuum support is robust — remote start and progress notifications, cleaning modes (dry vacuum, wet mopping), and alerts for brush status, error reporting, and charging status, missing is mapping of a house.
Tobin Richardson, president, and CEO of the CSA claims that the future for home automation is looking better especially as several Matter members are now using AI.
He told The Verger "With more aggregate data and more information, we can see more interaction between devices," he says. "With an edge AI engine to take care of it, if an air quality sensor senses something, then your Favorite voice assistant platform can kick off the robot vac, boost the air purifier, and maybe hold off on the laundry and the dishwasher to save energy while the other devices are working.
Manufacturers including Whirlpool, Panasonic, LG, Haier, and Samsung are all part of Matter and this opens up the potential of Matter moving forward.
David Bean of Whirlpool told the Verger that the Company plans to implement Matter across all its connected products in its brands, which includes Whirlpool, KitchenAid, and Maytag. While, initially, the ability to get notifications from your appliance across your smart home will be useful, "for us, it's all about the possible abilities that are going to exist once we get Matter out there," he says. "How we work with automations and scenes and how we build upon those and take digital experiences in the home to the next level."
At IFA 2023 it was clear that Samsung and their home automation platform SmartThings are a keen supporter of Matter.
The only problem is that their appliances and new cooking gear currently being rolled out in Australia are not yet part of the new standard.
At IFA Jaeyeon Jung, global head of SmartThings said, "Samsung devices already connect to SmartThings, and with HCA we give an option for others to use Samsung devices through our partners' apps," she said. "So, we'll see, we'll wait and see."
As for LG they claim to have "played a key role in the development and standardization of Matter," but despite this their big appliances are not Matter certified.