Administrators Move Dick Smith To Liquidation Phase, Criminal Charges Yet To Be Leveled At Directors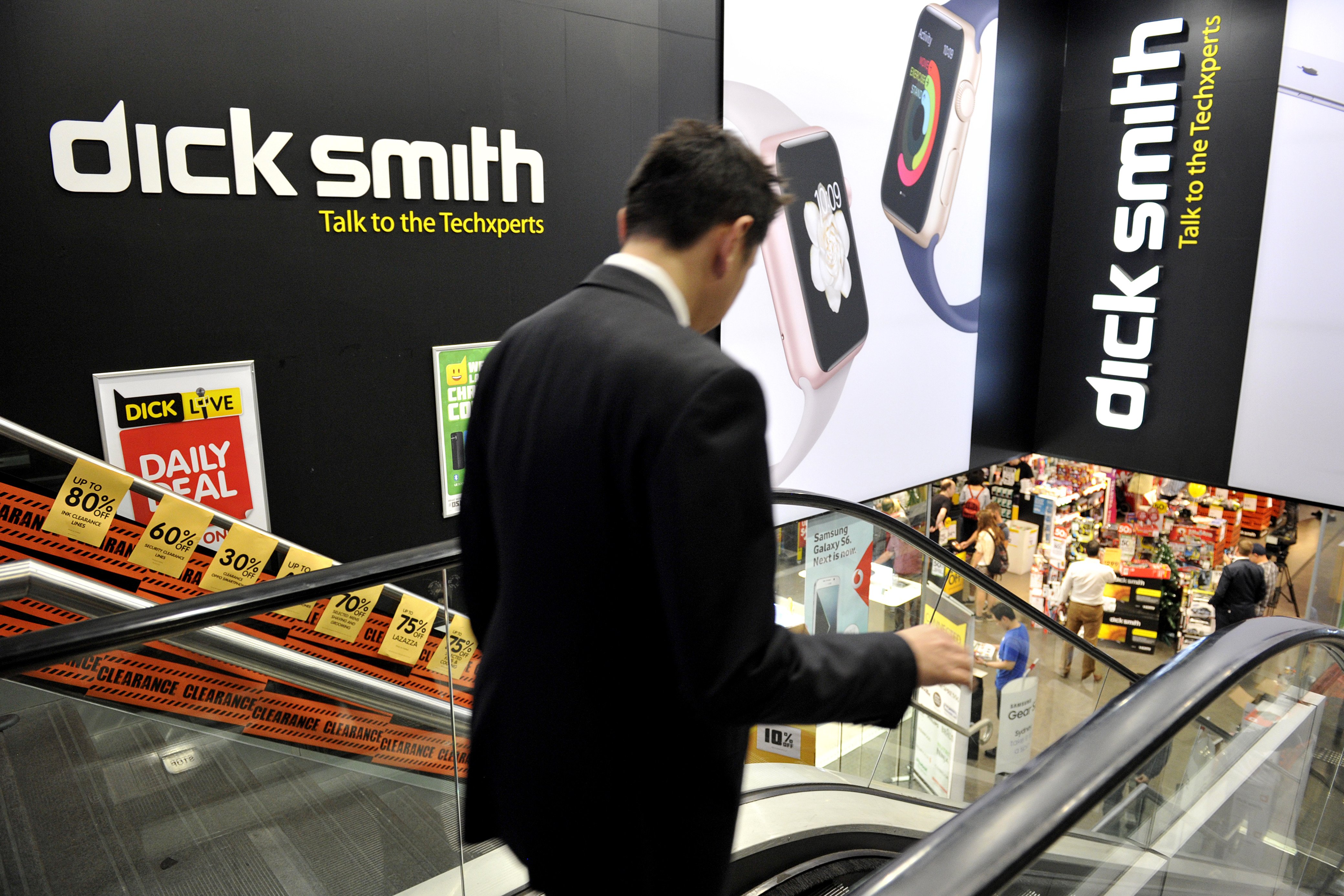 Dick Smith administrators McGrathNicol and creditors officially moved the company into the liquidation phase with today's creditor meeting.
With a potential-$270 million shortfall leaving unsecured creditors and shareholders with zero returns, administrators did not rule out the possibility of criminal charges being leveraged at Dick Smith directors. 
McGrathNicol's Joe Hayes and Jason Preston spent the bulk of the meeting reviewing the findings of the creditor report and outlining the future work to be done by the firm.
Hayes recapped the status of the different components of the business, and circumstances that eroded its sustainability and enabled the company's rapid decline into insolvency.
Preston went into more detail on the specific causes of the company's collapse: with the biggest culprit being the company's reliance on rebates from suppliers as a major factor in inventory and product mix decisions.
According to administrators, Dick Smith management's turn towards suppliers offering rebates that provided a short term boost to profits but ultimately enabled the build up of close to 50% inactive stock that was later revalued.
When asked about whether this practice was within acceptable parameters, Preston described them as "topical within the company" and a "primary guider for inventory decisions".
They noted that while the company's rapid expansions since going public in 2013 led to an increase in profits overall, the year-by-year profits for individual stores were in decline.
This led to a situation where they they operated almost four times as many stores as their rivals but held almost only 9% of total market share, leaning heavily on borrowings in order to continue to secure inventory.
Consequently, the build-up and impact of 'bad stock' occurred on a much larger scale.
Administrators marked the 23rd of December as the date of the company's insolvency. They say on this date the company's owners entered into agreements with suppliers it knew it had no means to pay.
They pegged the shortfall owed by Dick Smith to creditors as between $240 million and $270 million.
The few silver linings of administrators efforts were also discussed.
Hayes confirmed that Dick Smith subsidiary Mac1 had been successfully sold off to an unknown party while the intellectual property rights to the brand, both physical and digital, that had been sold to Kogan Inc.
They also noted that former-Dick Smith employees had been paid in full and that some creditors had received partial refunds.
Unsecured creditors and shareholders received no returns.
The meeting saw administrators pass two sets of resolutions with the support of creditors.
The first of these moved administration efforts for the company into a liquidation phase while the latter appointed a committee of inspection for each of the companies in the Dick Smith group.
One creditor asked after the status of the assets of former Dick Smith directors and management. McGrathNicol said that no action had been taken against them as of yet but, as liquidators, it was an avenue they may yet pursue.
When asked if investors were misled, Hayes said it's an "area we continue to investigate" but one that creditors will have wait until September's Supreme Court hearing to see develop further.