ACCC Warns Of Telstra, NBN Scams
The ACCC is warning individuals to be wary of scammers imitating well-known businesses or the police in order to access victim's computers to steal money and banking information.
Data collected by the ACCC's Scamwatch website recorded over 8000 remote access scams in 2018 so far, incurring losses of $4.4 million.
ACCC Deputy Chair Delia Rickard highlighted the importance of these figures: "The spike in remote access scams is very concerning; losses so far in 2018 have already surpassed those for the whole of 2017, and sadly it is older Australians that are losing the most money,"
Remote access scams are a form of social engineering where a scammer pretends to be from a trusted organisation such as Telstra, the NBN, Microsoft or even police. They concoct a believable story to convince an individual to allow them to take remote control of a computer using software such as TeamViewer.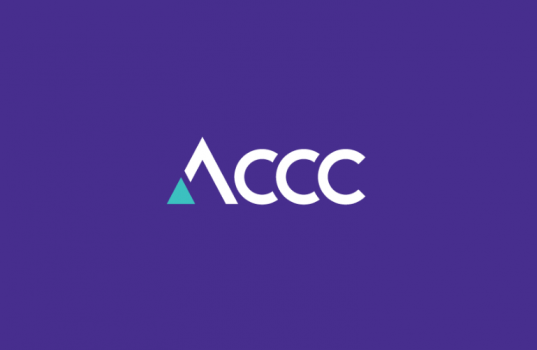 Ms Rickard described the evolution of the scam "The scammers are becoming more sophisticated.
"The old trick scammers used to use was to call people and say there was a virus on their computer that needed fixing but, in a new twist, scammers are now telling people they need their help to catch hackers".
Once they have the victim's confidence, scammers will convince them to use an online transaction as a "trap" to capture the non-existent hacker.
The scammer will pretend to transfer funds into the victim's account by shuffling money between existing, separate bank accounts within the victim's online banking portal.
This money is supposedly for baiting the hacker into a trap which the scammer is setting on behalf of the organisation they are pretending to represent.
At this stage, the scammer will then send this money to a third account, in order to "trap" the made up hacker. In reality, this money is being transferred directly into the real scammer's bank account.
It may seem rudimentary, but scammers are targeting less tech savvy people, such as the elderly, and then using bullying tactics to keep the victims on the line if they start to challenge the scammer.
Threatening legal action or blaming the victim personally for letting a scammer get away are the main intimidation strategies for scammers.
Similar tactics have been used to get victims to provide iTunes gift card numbers over the phone.
Ms Rickard gave advice on how to stay safe: "It's vital that people remember they should never, ever, give an unsolicited caller access to your computer, and under no circumstances offer your personal, credit card or online account details over the phone,"
"If you receive a phone call out of the blue about your computer and remote access is requested, it's a scam 100 per cent of the time. Just hang up."