Telstra To Kill Off T Box, Replaced By Roku Telstra TV Streaming Box With Netflix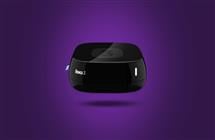 The brand new entry level Roku streaming box, will see Apple compete head on with Apple TV, Fetch TV and several other media players that are offering access to streaming services such as Netflix, Stan and Presto. 




Roku executives said that they have been talking to Telstra for several months, they also confirmed that the service will launch in September under the Telstra TV branding and that testing is already taking place in Australia. 




Andrew Ferrone, vice president of Pay TV at Roku said "As part of the strategic agreement Telstra will leverage the Roku streaming platform to deliver its new streaming service and player, Telstra TV, to consumers. 




The Telstra TV streaming service will launch later this year in Australia and will bundle BigPond movie service together with the most popular streaming services including Presto, Stan, Netflix and various catch up TV channels. Telstra is the fourth operator after Sky UK, Sky Deutschland and Sky Italia to join the Roku Powered licensing program".




  "The Roku Powered program is a great solution for operators like Telstra looking to leverage our streaming platform and players to deliver a next-generation TV experience that integrates their own video services with third-party OTT services. Telstra is an industry leader and through our partnership they will bring a great streaming experience to Australian consumers this summer"




"Roku pioneered streaming and continues to innovate in new ways that make it easier and more convenient for consumers to watch entertainment they love. Licensing the Roku streaming platform enables us to launch a streaming service and player without the magnitude of cloud services, software and tools otherwise needed to become an OTT operator," said Joe Pollard, group managing director Media and Marketing at Telstra.




 "Roku already has millions of pleased customers and thousands of content partners and a handful of licensing partners, the platform has clearly proven itself in terms of scalability, richness and, most importantly, engagement." he added. 




"We hope to make this the leading streaming platform for SVOD services, moving forward," said Joe Pollard, Telstra's head of media and marketing. "Apple TV is more of a closed ecosystem, where this will be more of an open system.




"We think this will slot into the market well and there's a big addressable audience, with 70 per cent odd of the population not paying in some way, shape or form for video content."




The launch of Telstra TV in September will mean the T-Box device – of which there are more than 800,000 units in the market – will be axed as Telstra moves to pitch their offering to price conscious consumers. 




The new box will be sold at JB Hi Fi, pricing has not been officially announced however it is expected that the device will sell for around $109.95 outright or for $89 a month that will include a broadband connection with 200GB of monthly data and free local calls.




Telstra is also considering ?offering users of the Telstra TV service a "Sports Pass" that will allow customers to purchase a weekly pass to a selected sports channel, including Fox Sports.